Please select your dates to see prices:
---
Clayoquot Wilderness Resort in British Columbia, Canada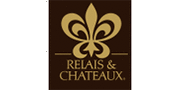 With only 20 luxury guest tents the Clayoquot Wilderness Resort offers an exclusive and personal environment for all of our visitors. Offering 15 Luxury Ensuite Bathroom Tents, each featuring great white canvas prospector-style tents, with: a king size bed, a full size day bed, a full luxury ensuite bathroom with in floor heating, a flush toilet and a beautiful large indoor/outdoor shower with double shower-heads, thermostat controlled propane wood stoves, antique dressers and tea tables, opulent rugs, oil lamps, heirloom china and silver accessories, and an abundance of candles complete the offering. Additionally, we offer 5 Deluxe Outpost Tents, each featuring great white canvas prospector-style quarters built on discreetly-situated raised wooden platforms, connected by cedar boardwalks, and are hidden under a canopy of the rainforest, along the water's edge or perched "Swiss Family Robinson style" amongst the hillside trees.
When dining with us at Clayoquot Wilderness Resort our guests never have to look far to trace the source of the items that comprise the magnificent meals they are enjoying, nor will they miss the presence of Chef's passion and commitment to our unique region. Whether it is locally raised meat from the farms of Vancouver Island and the Fraser Valley, wine and produce from the Okanagan, or seafood from our own front yard shores, Chef's commitment to eating locally and sustainable can be seen on every menu. Our daily wilderness activities are highly personalized and customized based on each guest's experience level, willingness and desires. Every evening our Activities Directors will sit with you personally and design your adventures for the next day depending on weather, tidal charts, animal sightings and your willingness to go wild!
Note: Open seasonally from May 11th - October 1st. Pricing is all inclusive including seaplane transfers to/from the Resort and Vancouver BC.
Location of Clayoquot Wilderness Resort
Clayoquot Wilderness Resort
PO Box 130, 380 Main Street Tofino
V0R 2Z0
British Columbia, Canada
Nearest Airport: YPB
Amenities for Clayoquot Wilderness Resort
General Information
20 Guest Rooms
On-Site Amenities
Spa Services
In-Room Amenities
Turndown Service
Hair Dryers
Bathrobes & Slippers
Activities
Fishing
Hiking
Kayaking
Mountain Biking
Whale Watching
Surfing
Wildlife Viewing
Horseback Riding
Interests
Active & Adventure
Luxury Tents & Open Air
Reviews for Clayoquot Wilderness Resort
---
It's difficult to put in writing how much of an outstanding time we had . Everything was top drawer, best of the best, over the top, superb, set the bar at a level that would be difficult to exceed! Staff was friendly, knowledgeable, and wanting to make sure our time visiting was the best we could ever hope for, and it was! Food is described as Contemporary Coastal, but also comfortable, I would have to agree, the kitchen having earned high distinction by Relais & Chateaux! Our accommodations were along the waterfront, furnished with antique and very comfortable furniture, full bathroom facilities, as well as all amenities needed to ensure our stay was perfect. Activities we participated in were wildlife watching from a Zodiac allowing us to get up close to gray whales, sea otters, and bears, but maintaining a non threatening distance. Horseback riding and then hiking got us into the rainforest for up close and personal viewing of the Clayoquot Sound Biosphere. Our fishing adventure was successful, and our catch of Coho Salmon is being processed to be sent home. All guides were young, knowledgeable, and enthusiastic. Transportation to and from the camp was via seaplane out of Vancouver airport and is weather dependent. The saying you can't do anything about the weather is true because our trip into camp was delayed a day because of foggy weather. We were there to relax and enjoy so we enjoyed the overnight accommodations provided at a luxury airport hotel at no additional cost. I see us returning in the future, most likely with the rest of our family so they too can enjoy this wonderful experience!
nugrape - Detroit, Michigan
---
Could talk for ages about the wonders of this place, everything from the food to the staff is exceptional. Nothing is too much to ask here and the tailored experience is what makes it so special. It really is an escape and left us feeling quite emotional to be leaving and returning to 'reality'. Each day they arrange an adventure-packed schedule based on what it is you've asked to do and the guides that take you on the various activities are all fantastic and so passionate about what it is they're doing. After days out it was so nice to come back to such exceptional food and lovely waiting staff who were keen to here about our day. It may be an investment staying here but one you definitely won't regret!
JenS345 - St. Albans, United Kingdom
---
We just returned from our third visit to Clayoquot. We were curious whether we'd like it as well as we have in the past, given the change in management. I am pleased to say that it is as wonderful as we remembered from our first two trips. Where Clayoquot really shines is with their service. Two examples. First, our daughter was disappointed when she was unable to find a backgammon set in the games tent. No problem, they sent to Torino for one and the next day she was playing backgammon. On our last evening the manager asked if there were any activities we wished we had been able to do during our visit. My other daughter suggested a cooking class with the chef would be fun. No problem -- while we waited for our seaplane flight out the next afternoon she and I learned to make ravioli under the direction of one of the assistant chefs. This place is truly remarkable. It is pricey, but worth every penny. If you can afford the price, go. You won't regret it.
Terri M - Chicago, Illinois
---
This trip had been a long time in the planning and a surprise 50th for my friend and myself. This amazing getaway just exceeded all expectations for us all. Our accommodation was incredible, from the cosy, comfy bed to an fantastic outdoor shower. The food was great and the staff could not do enough to please. Manager Grant was so passionate and it shows through his staff as well. He went out of his way to make sure we had every thing that we needed. The activities were personalized and very enjoyable. You can do as little or much as you like. Our guides were fabulous, a big shout out to Stephe and Joel. Jamie cooked a fabulous dinner on the beach and the wonderful restaurant manager was incredible. We will be back but I highly recommend the suggestion given about travel insurance. We lost a day due to poor weather and this is quite a lot of money to lose, as this resort is pricey. To finish, we have stayed at many luxury resorts around the world and would rate this up there with some of the best. Especially service, they should be very proud of the fabulous staff.
---
We spent 3 nights at CWR. It was wonderful. This is luxurious glamping at its best. A very special treat. Spectacular location, incredible getaway. Staff friendly and attentive, food amazing, activities exciting. And wildlife too. Loved it.
janwilsonsmith - Nottingham
---