Please select your dates to see prices:
---
Hotel Club Francés in Buenos Aires, Argentina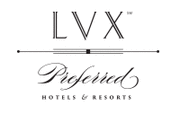 Perfectly set in the Paris-inspired neighborhood of La Recoleta and the ideal location for exciting hotel activities. The intermingling of ancient French architecture and culture with the sophisticated splendor of a breathtaking Argentine backdrop comes alive at Hotel Club Francés – part of the LVX collection of Preferred Hotels & Resorts. Established over a century ago and initially catering to notable political figures and the renowned intelligentsia of the time, today at Hotel Club Francés every guest receives the royal treatment. Decadently appointed rooms demonstrate ancient French opulence with refined South American flair. Plush cushioned chairs and lavish, over-sized bedding transports guests to a time when the Epicurean pursuit of pleasure reigned supreme, while modern conveniences such as luxuriant marble bathrooms, dual vanities, and exquisite views will delight even the most discerning travelers. This luxurious Buenos Aires hotel offers a state-of-the-art fencing hall with three separate courts complete with top equipment and stunning facilities.
Buenos Aires blooms at Hotel Club Francés' on-site restaurant and bar, which has retained its original style and posh period furnishings. Dine by candlelight or opt for a meal in privacy with the option of 24 hour room service. The pleasures of the region await just beyond the hotel, with shopping and internationally renowned cuisine around every corner. Soak up the unique history and convivial spirit of this little corner of South America in a place built to pamper the crème de la crème—you.
Location of Hotel Club Francés
Hotel Club Francés
Rodriguez Pena 1832
1021
Buenos Aires, Argentina
Nearest Airport: EZE
Amenities for Hotel Club Francés
General Information
Non-Smoking Property
Handicap Accessible Rooms
Dining
24-Hour Room Service
Lounge
Bar & Restaurant
On-Site Amenities
Concierge
Fitness Center
Rooftop Terrace
Lounge
In-Room Amenities
In-Room Safes
Complimentary WiFi
Business
Meeting Rooms
24-Hour Business Center
Conference Facilities
Catering Services
Nearby
Historic Sites
Shopping
Art Galleries
Museums
Restaurants
Monuments
Interests
City
Culture & Arts
Reviews for Hotel Club Francés
---
My wife and I highly recommend Hotel Club Frances. It is very charming and in a great location. The neighborhood is quiet, safe, and within walking distance of many sites. Our room was big and well appointed. The breakfasts are wonderful. All of the hotel staff are very nice, but the best part of our stay was working with Rosangela. She helped us out in so many ways and made our stay in Buenos Aires so much nicer. We wish that we could find someone like Rosangela at every hotel we stay at.
---
There was nothing we didn't like about this hotel. We stayed in a suite with a sauna, terrace, and whirlpool and balcony. A beautiful room and very well priced. The staff was very nice. The included breakfast was excellent. The location was excellent. Highly recommended.
---
We stayed at Hotel Club Francis and loved it. The hotel is even nicer than the pictures show and the staff are even better. We were greeted by Rosa and she was so helpful. Rosa allowed us into room early as we had travelled so far and from the very moment we arrived until we left the catered to our every need. Thank you Rosa. Our room was cleaned daily and chocolates left for us every evening with complimentary water. We absolutely could not have asked for more. Mary, the waitress we had to help us at breakfast every day was such a lovely lady. She spoke perfect English and helped us with anything we needed including trying to suggest places to visit locally. Thank you Mary. Breakfast was good each day with continental buffet and then a menu to order from as well. If I were to come back again I would definitely stay here and highly recommend it to anyone else visiting. A really nice, really friendly place to stay.
Lisa B - Norwich, United Kingdom
---
I spent three nights at this property in March 2018 and generally, I was generally very happy with it. The rooms are large and the bed is very comfortable. The shower had very strong water pressure and overall the hotel room lacked nothing until you looked around for a fridge. There isn't one which can be a bit of a problem with people who have medication that needs to be kept chilled. No ice bucket and no apparent ice machine either. I suppose I could have gotten room service to bring something up but I do think that a fridge is a must have in an area that can have hot days. Housekeeping was patchy. They arrived really early on the first day and I was doing something and told them to just give the room the once over instead of coming back later. However, the next day, I got back to the hotel after 3 PM and my room still had not been done. About 9 PM, someone knocked on my door and wanted to know if I needed housekeeping done. They offered a chocolate. Breakfast was average and someone needs to know how to cook toast. Having said all that, I do think this hotel is a great place to stay. There appears to be trendy areas in Buenos Aires and that pushes the price up for no apparent benefit. This place provided a bit of a cosmopolitan feel to my stay given the local area. The front desk staff were mostly very accommodating and tried to make my stay as pleasant as possible. I won't be going back to Buenos Aires but if I did, I would be considering this place again.
Stephen27 - Canberra, Australia
---
This is a great, old, classic hotel. Our room was delightful - well maintained with all the modern conveniences…and quiet. Alberto, the concierge, is terrific and made us feel very welcome. Plus he has great stories and is a vault of terrific restaurant tips. Eleo at the front desk is also first class. And we had great service from the breakfast buffet restaurant the two mornings we ate at the hotel.
---