Please select your dates to see prices:
---
NH Collection Buenos Aires Jousten in Buenos Aires, Argentina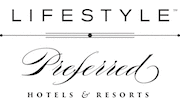 Mere steps from Puerto Madero sits the NH Collection Buenos Aires Jousten, part of the Lifestyle collection of Preferred Hotels & Resorts. This charming hotel, in a building dating back to 1926, enjoys a central location in the lively Buenos Aires. The history of the area is blended with modern design elements, and the luxurious bedding and accommodations provide the perfect place to unwind.
Step outside of the hotel and right into pulsating Buenos Aires, with the city stock exchange, Luna Park Theater, and Kirchner Cultural Center nearby. After exploring the cosmopolitan city, get a workout in at the state-of-the-art hotel gym. Indulge in a gourmet dinner at Aralar, the hotel restaurant serving seasonal Spanish cuisine. Unwind in the cozy hotel bar for an after dinner drink, the perfect way to end an exhilarating day in Argentina's capital.
Location of NH Collection Buenos Aires Jousten
NH Collection Buenos Aires Jousten
Avda. Corrientes, 280, Buenos Aires
C1043AAP
Buenos Aires, Argentina
Nearest Airport: AEP, EZE
Amenities for NH Collection Buenos Aires Jousten
Dining
Bar & Lounge
Restaurants
On-Site Amenities
Concierge
Complimentary WiFi
In-Room Amenities
Air Conditioning
Mini Bar
Rain Showers
Espresso Machine
Work Desks
Complimentary WiFi
Business
Business Center/Services
Meeting Rooms
Conference Facilities
Nearby
Historic Sites
Public Transportation
Monuments
Interests
City
Culture & Arts
Hotels
Reviews for NH Collection Buenos Aires Jousten
---
I stayed at the NH Jousten in December 2017. I arrived late (after 10:30 pm) and checked in. The check-in staff were quite friendly and I asked them if I was too late to eat. They advised that the restaurant closed at 11:00 pm. I took my bags to my room and freshened up. By now it was 10:40 pm when I went to the bar-area and was greeted by Simon Pares (Saimon). I enquired whether I was too late to eat and Saimon immediately responded by asking me to "wait right here". Saimon literally RAN to the kitchen and asked the chef what could be done. Saimon came back offering an array of food and I opted for a simple "pizza and a beer". The chef prepared an excellent pizza and I settled down to eat with a beer by my side. This was excellent service, given that I was the LAST person there, it was very late and the restaurant should have been closing. Saimon was the prefect host, we got chatting and I learned he was not from Argentina, he was actually from Venezuela. Despite him not being a "local" Saimon had however put a lot of effort into learning about the NH Hotel's previous life. He gave me the grand-tour of the old pictures on the wall (depicting previous times) and he described the history of the ornate plasterworks on the walls and pillars as well as any travel tour-guide. He was obviously very happy to be working there and had put a lot of time and effort into learning about his new place of employment. Whilst this is not a hugely dramatic story, I think it showed a particularly high level of service and commitment to his job (on the part of Saimon). It was very late and yet he still gave 100%. This made my long horrible day much better and I hope the Management of the NH Jousten appreciate Saimon for the excellent member of staff that he is, and a credit to NH hotels. Great job Saimon !! T. Mc. (from Scotland).
TKMcLaughlin - Aberdeenshire, United Kingdom
---
Overall I loved this hotel. Fantastic buffet breakfast, obliging stuff, great location and unfortunately poor gym and there is no spa and swimming pool. Rooms are not big but clean. From time to time Internet connection is very slow.
---
just what we were lookingin Buenos Aires, a very well located hotel in the city where you can move to Puerto Madero by walk and also well located to the main district in downtown for our few meetings. We were received by a wonderful staff at check in; it is not so easy to find staff telling you everything that is included in your stay and also things to do in the city. Patricio at front desk has perfect english!. a big point in the hotel: breakfast. full of options and nice presentation. Rooms are comfortable, they are ok and exellent cleaning.They need to do refurshbiment soon because the hotel is precious but I talked with the staff and they are on it. God decision!, but nomatter this I will come back so my friends.We have also been in Lancaster and excellente choices in Buenos Aires.
tomas o - Concordia, Argentina
---
Well situated in Buenos Aires close to the center and waterfront. The hotel is basically modern style whereas partially Somme redoing may be recommended. Rooms are calm and well equipped; breakfast is to be recommended.
---
This Hotel is a good 4* Hotel at a very good location. Friendly staff and NH-like equipement of the room. But pay attention to the room you get, because there are "light-shaft" rooms without any light! The possibilities of the Hotel-Bar are limitied; there is, e.g., no Gin available for a Gin-tonic.
---