Please select your dates to see prices:
---
Amankora in Bumthang, Bhutan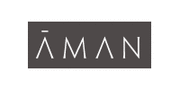 The Kingdom of Bhutan is a place of soaring 7,000-metre Himalayan peaks, glacial river valleys and evergreen forests. Amankora comprises five lodges dotted across this ancient land. Amankora's five Lodges offer travelers the opportunity to experience Bhutan's remarkable landscape and rich cultural heritage, all beneath soaring Himalayan peaks.
Our dining facilities are open to guests and non-residents. An array of Bhutanese, Western and Indian dishes are served across all five Amankora Lodges, using local ingredients such as yak meat and fresh honey from the Bumthang Valley. Private dining can be arranged both inside and outside the Lodges, whether for an intimate dinner or group celebration. Focusing on Himalayan plant- and herb-based therapies, treatments at Amankora's five Spas, spread across the five Lodges, offer a wholly Bhutanese experience. Interiors are scented with cedar wood – used as a Buddhist incense as well as a traditional remedy – while massages, scrubs and baths soothe the senses.
Location of Amankora
Amankora
Paro, Thimphu Punakha, Gangtey
Bumthang, Bhutan
Nearest Airport: PBH
Amenities for Amankora
General Information
40 Guest Rooms
Dining
Private Dining
Restaurants
On-Site Amenities
Spa Services
Wellness Center
Activities
Wellness Programs
Interests
Lodges & Ranches
Spa & Wellness
Reviews for Amankora
---
Our final pit stop in Bhutan, great hotel, minimalist architecture, great spa, amazing setting, and delicious food much needed after a week of rice + chicken! a bit too expensive for what it is, but worth it...
---
This is the finale of four AK during our 10 days travel (2 AK Thimpu/3 AK Gangtey/2 AK Punakha / 3 AK Paro) - a great place to unwind and get ready to go back to the hustle and bustle of the world. We hiked Taktshang (glad we did it on the last AK, as previous hikes helped prepared us for this) - it is not extremely difficult (for us semi-fit city dweller), just need an adjustment to the altitude. The next day we attended the first day of paro Tshechu. AK has really perfected the art of welcoming us into our home away from home, kudo to Jigme, Paro resident manager. We got a chance to do little shopping (really, not much that we can buy, unless one is interested in religious artifact or fabric), the country is still not molded for tourist, which is the charm. Thank you Aman, we are really enjoying our trip. Yes it is luxurious and ultra expensive, but with intention, prior research and guide assistance, we are also able to reach out and make a relation with Bhutanese people.
simpangratis - Irvine, California
---
Amankora Paro is the last stop of our Amankora journey. This is also the pit stop to the Tiger's Nest, which lifted up our spirits in anticipating an exciting encounter with this magical monastery. This resort is the largest amongst the other four Amankoras in Bhutan. During our check-in, we were greeted with fragrant hand towels and warm smiles. It was a long walk through the maze-like walkways, and stairways, to arrive at our room. A very memorable experience is to walk though the pine tree forest leading to the resort. The forest floor is covered with a pristine "carpet" of pine needles. Needless to say, it is manicured to perfection. The feeling of just passing through this space is so serene and peaceful, you just want to walk in tortoise speed and loiter around more. We also enjoyed the archery and target shooting activities, also, do try to be dressed up in local costume. You will not be disappointed.
---
My short but memorable trip to Bhutan was augmented by the Aman experience. I managed to stay at 3 of Amankora's lodges, namely Paro, Thimphu and Punakha. All were fantastic, with similar interiors for a sense of familiarity and yet had distinguishing touches at the respective properties. But above all, Aman's guide (Pema) who was attached with us for the entire trip was incredible. His insights into culture/politics/environment issues etc. and his attentiveness to our preferences are a real highlight to this vacation. Truly unforgettable.
---
The location is excellent and I loved the food and small touches like the hot water bottle at night. The yak burger was one of the best burgers ever. But when minimalist architecture overcomes practicality there is a problem. The room was badly ventilated and when the shutters were drawn it was like a coffin devoid of any colour or character. Aman should try to think of their guests not how it looks.
---