Please select your dates to see prices:
---
Casa Dorada Los Cabos Resort & Spa in Cabo San Lucas, Mexico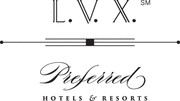 Casa Dorada Los Cabos Resort and Spa is a premier luxury Los Cabos resort set along the shores of Medano Beach. Guests can relax in spacious all-suite accommodations with premium amenities and be pampered at the resort's decadent spa. A part of the LVX collection of Preferred Hotels & Resorts, this stylish property brings upscale service and family-friendly features to the Cabo San Lucas oceanfront. Every detail has been well thought out, ensuring that all guests receive the tailored service they deserve.
Stroll down to the beach club and let the Cabo sun work its magic deep into your bones. For an extra boost of relaxation, arrange an agave massage poolside. Return to the resort for seaside dinner with a fiesta vibe.
Location of Casa Dorada Los Cabos Resort & Spa
Casa Dorada Los Cabos Resort & Spa
Avenida Pescador S/N Colonia El Medano
23410
Cabo San Lucas, Mexico
Nearest Airport: SJD
Amenities for Casa Dorada Los Cabos Resort & Spa
General Information
185 Guest Rooms
Pet Friendly
Handicap Accessible Facilities
Dining
24-Hour Room Service
Swim-Up Bar
Bar
Restaurants
On-Site Amenities
Concierge
Pool
Spa on Property
Fitness Center
Complimentary Parking
Beach Club
Lounge
In-Room Amenities
In-Room Safes
Mini Refrigerators
Activities
Bicycling
Snorkeling
Business
Business Center/Services
Meeting Rooms
Family
Children's Programs
Babysitting
Nearby
Historic Sites
Shopping
Restaurants
Golf
Nightlife
Beaches
Interests
Family
Golf
Hotels
Reviews for Casa Dorada Los Cabos Resort & Spa
---
Upon arriving was greeted warmly by front door service. Took my bag and directed me to check in. There were lots of people checking in. While waiting they came around and served cold refreshments to us while waiting. My room which was a one bedroom was large. Room was clean and over looks the pool area. All the employees are very friendly, greeted me every time when I came into contact with them. The grounds are well maintained every day, walkways, stairway. Had maid service daily. This is a condo unit, one thing was lacking in the kitchen, there was no dish soap, sponge, paper towels. Found a maid next morning and requested for dish soap and sponge. With in five minutes it was brought to my room. Great service. Smoking is permitted on grounds by pool area. I was told that smoking is permitted on the balcony. Maid brought a ash tray and placed it outside on the balcony.
collinmeat - Fernley, Nevada
---
This is a great location where you can walk out the back and down the stairs to the craziness of Mango deck and The Office and then come back to the serenity of a huge room and private pool and spa. Great service and food as well.
oceanboy52 - Newport Beach, California
---
We have been to Casa Dorada at least 10 times in the past 8 or 9 years. What began as wonderful service, wonderful staff, etc. has changed drastically in the last couple of years. Always a nightmare to secure a suitable room.....NO, we do not want to be in a subterranean room tucked away in a corner. Why is it that we are always told, sorry, this is all we have, and after begging and pleading, we always end up with a nice room. After a struggle. Don't understand. Pool help, bars and room service people were all friendly and very capable and happily offering to assist. Our latest trip, ending this morning, was especially frustrating. It is more than apparent that this resort caters to it's time share/fractional ownership/club members. Us common folk paying anywhere from 3-450 a nite are really not worthy of their time or effort. We were notified Friday evening that there would be a Taco Fest Saturday evening from 7 to mid nite and the pool furniture would be removed beginning at noon on Saturday. Really? We were not notified of this party upon making our reservation, which would have been helpful, as we could have made other arrangements for our last day rather than looking forward to spending it at the pool. After numerous guests complaining to management about the pool furniture being removed at noon, it was extended to 3pm. However, our entire day was spent back and forth from the front desk inquiring as to what sort of compensation we would receive due to missing out on our last peaceful day at the pool. Nothing was offered, at least not to us, at the very least you would have thought they would offer to comp us the $20 tickets for the evenings events. Nada. We were rewarded by getting to listen to blasting music until nearly music. Sadly, we will not be returning to Casa Dorada, at least not for the foreseeable future, or until management figures out a way to make their guests feel welcome upon arrival by offering suitable rooms from the outset, as well as not making it quite so obvious that their club members are really in fact their preferred guests. What really needs to happen here is for management to decide just what sort of resort they want to be. There are so many other lovely resorts in Cabo San Lucas and San Jose where we have stayed and have been made to feel like a valued guest......it's now time for us to revisit those places.
---
We have a time share here and come every year. The Spa was closed last year for renovations. The facilities are nicer but the service was not as friendly. Also, the pedicures were not what I wanted anf for $65 each seemed to be overpriced. My friend and I both were disappointed. We elected to forego and additional services. Emilio, a pool attendant, remembered us and as usual offers great service and friendly demeanor. They come by, adjust umbrellas, and take great care of us. This is resort was almost empty. I still have difficulty dealing with GBS. I usually have three couples, but this year would only have two. I was told there was no availability of a single bedroom. This just was not true. They thought I would take the two bedroom. The other couple decided not to come some the rate would be so high. I like the location, the pool, the area for the restaurants but business could be run a little better. Now that I have griped, let me say, this was the most relaxing week I have had in years. You are in the heart of the Edith's empire. We walked to every restaurant for a week until last night when we took taxi to La Pintada—one of Edith's restaurants And let me say that the time share sales team are not as pushy as they used to be.
---
This short message from Alex, and Tanya Firdman. We have just come back from Casa Dorada in Cabo, and oh boy, we are still exited! We spent a great week in there, as we did for the past 12 years. This is the Place to relax, and take a rest by the Ocean. These words came from the great guy, our friend Luis, who manage the beach, and its security and overall safety for all who came there to enjoy a quality time. He literally look after kids and elderly, and always read to come for the rescue. Every one knows him, and he knows them. This is a special bond which people usually have after a long time. I want personally express to him our deepest gratitude, and wish him a good health and much happiness. Thank you, Luis.
SashaTheDesertFox - Arizona
---