Please select your dates to see prices:
---
Casa Dorada Los Cabos Resort & Spa in Cabo San Lucas, Mexico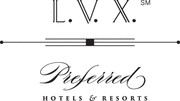 Casa Dorada Los Cabos Resort and Spa is a premier luxury Los Cabos resort set along the shores of Medano Beach. Guests can relax in spacious all-suite accommodations with premium amenities and be pampered at the resort's decadent spa. A part of the LVX collection of Preferred Hotels & Resorts, this stylish property brings upscale service and family-friendly features to the Cabo San Lucas oceanfront. Every detail has been well thought out, ensuring that all guests receive the tailored service they deserve.
Stroll down to the beach club and let the Cabo sun work its magic deep into your bones. For an extra boost of relaxation, arrange an agave massage poolside. Return to the resort for seaside dinner with a fiesta vibe.
Location of Casa Dorada Los Cabos Resort & Spa
Casa Dorada Los Cabos Resort & Spa
Avenida Pescador S/N Colonia El Medano
23410
Cabo San Lucas, Mexico
Nearest Airport: SJD
Amenities for Casa Dorada Los Cabos Resort & Spa
General Information
185 Guest Rooms
Pet Friendly
Handicap Accessible Facilities
Dining
24-Hour Room Service
Swim-Up Bar
Bar
Restaurants
On-Site Amenities
Concierge
Pool
Spa on Property
Fitness Center
Complimentary Parking
Beach Club
Lounge
In-Room Amenities
In-Room Safes
Mini Refrigerators
Activities
Bicycling
Snorkeling
Business
Business Center/Services
Meeting Rooms
Family
Children's Programs
Babysitting
Nearby
Historic Sites
Shopping
Restaurants
Golf
Nightlife
Beaches
Interests
Family
Golf
Hotels
Reviews for Casa Dorada Los Cabos Resort & Spa
---
We ABSOLUTELY Love the resort, beautiful rooms, staff and the food!! My favourite is the Shrimp Quesadillas I had for lunch everyday at Maydan on the beach!!! The restaurant staff especially Victor who is our favourite and who was our waiter at the New Years party is fabulous! Extremely friendly and makes you feel like family everyday!! The beach staff our Silvia & Nadia and other staff are like family! They gave us 1st class treatment and always very happy with a smile! We will miss them!!They took care of us everyday of our 7 days from March 16-23rd !!! What words are there for Luis the Lifeguard and protector of the beach and children. We met Luis in 2016 and he is still the MOST friendly, polite and lovely man we have met at any resort!!! Luis is a definite asset to the Casa Dorada Resort!!!! đź'–
CanadianGirl53 - Vancouver
---
I would highly recommend this resort. The staff were so friendly and professional, always willing to go the extra mile for us. We ate breakfast and lunch every day at the Maydan and every meal was delicious and well priced. We ate dinners out, but that was just for a change of scenery. We would recommend Edith's (right by the resort) and Alexander's (in the marina but maybe a three minute walk). The rooms were large, clean and had everything we needed. Yes, it is right above Mango Deck, BUT it was only loud until around 9:00pm every night and we were there for Spring Break. I would not let this deter you from staying at this resort, unless you want total peace and quiet. Juan (front office) helped us with our room and transportation to and from the airport. I highly recommend you use the hotel airport transportation. They use Corporate Alliance, who drive new Suburbans and Jaime was the BEST driver ever. The other employee who I would like to compliment is the man who "ran" the beach. He was the lifeguard for the hotel, but he truly watched after all of the people on the beach, from drunk college kids to the young children in the water. Casa Dorada...make sure to keep him...he is a top notch employee and probably gets overlooked. Overall, I would rank this resort high on my list and will definitely return.
---
So first off, I want to give my thanks to the entire staff at Casa Dorada. Being an Expedia VIP+ guest, we were instantly whisked away to the concierge desk for a VIP check-in. We were seated and brought yummy drinks (much needed after our 8+ hours of traveling from Baltimore). They had reserved a room with an excellent view for us and a bottle of champagne was waiting for us in the room. In particular, I have to give my compliments to Alphonso at the Activities Desk. Not only did he give me great recommendations, but he asked me specifically what I was looking for and made great recommendations accordingly. Also, and I feel horrible forgetting his name, the gentleman that helped me check-in at the Concierge desk was very helpful as well. We were there for 6 days and they were very enjoyable. A general complaint I had seen about Casa Dorada was about Mango Deck. However, from my time there (especially right in the middle of Spring Break season), for the most part it toned down at around 10PM during the week. From Friday-Sunday, however, it does stay loud for up until 2am or so. Overall, my experience here was amazing. Everyone was helpful and I will definitely stay at Casa Dorada when I return to Cabo!!!
jimbo19842018 - Seattle, Washington
---
First visit was during soft opening 10 years ago. We come with family and friends, as many as 20 of us. This year only 10 of us. It is in wonderful condition. Most have been redecorated and are in perfect condition. The service is excellent. Pepe the waiter at the pool is exceptional. He is like a family member. Emelilo the pool atttendent takes good care of us. The waitresses at the B'Bar are efficient and fun. Gabby our maid works very hard and did a wonderful job for us. The food around the pool was fine. The only problem we had was the food and service at the Twelve Tribes Resturant. It has gone down badly this year and was unsatisfactory. The noise from the beach bars stops early and isn't a problem at night. Looking forward to coming back soon.
TioTim - Minneapolis, Minnesota
---
I failed to observe when booking that Casa Dorada is literally right above Mango Deck, THE party got spot of Cabo. We visited during what turned out to be college spring break, so this was a nightmare for our 20th Anniversary trip. Drunk co-eds running up and down the beach and constant nightclub music all day and into the night, audible from every room of Casa Dorada. I couldn't even enjoy quiet time on my patio reading a book. It was literally like living next to a nightclub. The hotel itself is quite nice and the rooms are very spacious and clean. The hotel service is also excellent, and the pools are nice and well maintained. But if you're coming here anytime close to spring break (February through April), I would choose a property as far away from downtown Cabo as possible—if you value peace, quiet and some tranquility on your vacation. We won't stay here again.
mbaz_11 - Phoenix, Arizona
---