Please select your dates to see prices:
---
Casa Dorada Los Cabos Resort & Spa in Cabo San Lucas, Mexico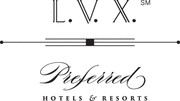 Casa Dorada Los Cabos Resort and Spa is a premier luxury Los Cabos resort set along the shores of Medano Beach. Guests can relax in spacious all-suite accommodations with premium amenities and be pampered at the resort's decadent spa. A part of the LVX collection of Preferred Hotels & Resorts, this stylish property brings upscale service and family-friendly features to the Cabo San Lucas oceanfront. Every detail has been well thought out, ensuring that all guests receive the tailored service they deserve.
Stroll down to the beach club and let the Cabo sun work its magic deep into your bones. For an extra boost of relaxation, arrange an agave massage poolside. Return to the resort for seaside dinner with a fiesta vibe.
Location of Casa Dorada Los Cabos Resort & Spa
Casa Dorada Los Cabos Resort & Spa
Avenida Pescador S/N Colonia El Medano
23410
Cabo San Lucas, Mexico
Nearest Airport: SJD
Amenities for Casa Dorada Los Cabos Resort & Spa
General Information
185 Guest Rooms
Pet Friendly
Handicap Accessible Facilities
Dining
24-Hour Room Service
Swim-Up Bar
Bar
Restaurants
On-Site Amenities
Concierge
Pool
Spa on Property
Fitness Center
Complimentary Parking
Beach Club
Lounge
In-Room Amenities
In-Room Safes
Mini Refrigerators
Activities
Bicycling
Snorkeling
Business
Business Center/Services
Meeting Rooms
Family
Children's Programs
Babysitting
Nearby
Historic Sites
Shopping
Restaurants
Golf
Nightlife
Beaches
Interests
Family
Golf
Hotels
Reviews for Casa Dorada Los Cabos Resort & Spa
---
This short message from Alex, and Tanya Firdman. We have just come back from Casa Dorada in Cabo, and oh boy, we are still exited! We spent a great week in there, as we did for the past 12 years. This is the Place to relax, and take a rest by the Ocean. These words came from the great guy, our friend Luis, who manage the beach, and its security and overall safety for all who came there to enjoy a quality time. He literally look after kids and elderly, and always read to come for the rescue. Every one knows him, and he knows them. This is a special bond which people usually have after a long time. I want personally express to him our deepest gratitude, and wish him a good health and much happiness. Thank you, Luis.
SashaTheDesertFox - Arizona
---
We have been coming to Cabo for years. Casa Dorada has com to be one of our favorite spots. Everyone here is amazing and Silvia has us coming back every time. She is very attentive and such a joy to be around, feels like family. The have definitely found a gem in her.
---
My wife & I have been staying @ casa Dora since 2009 @ least twice a year. Some of you gave 5 stars ā­ļø some gave less. based on your experience or expectations, In all my visits to cabo ( about 20 times ) Iā€™ve stayed 19 times @ casa Dora, Iā€™ve already booked our vacation for 2018 at Casa Dorada. Late June & mid October, ( Iā€™m not timeshare owner.) they must be doing something right! yes, sometimes there were some minor maintenance issues, but, they take care of it right away! to Casa Dorada management & team Casa Dorada, keep doing what youā€™re doing! cause youā€™re doing an amazing job! Bernard Babikian
babikianb - Burbank, California
---
Overall we had a nice time at Casa Dorada and Cabo in general. There are a lot of great things about the property but some significant downsides that will keep us from coming back. We travel a ton so this isnā€™t a leisure only-traveller review. I spend about 200 days a year on the road and have stayed in a lot of resorts both good and bad. :) The good: - The suites are enormous. We had a one-bedroom suite and it was beautiful. We were on the 2nd floor, had a balcony off of both the living room and the bedroom. The balcony was enormous. The suite must have been 800-900 sq ft. It was fully appointed with full sized appliances, microwave, hot plate, and dishes and utensils. The bed was comfortable, the amenities solid, the bathroom appropriately sized, and a jet tub was in the bedroom. Very consistent with a 5 Star resort. - The pool area is beautiful. Everything is well kept and easily accessible. - The hotel is located within walking distance of MANY restaurants, the marina, rentals are available on the beach, etc. It is literally in the center of everything. - The doormen are always available, keep any drunken teenagers out of the hotel, and are quick to hail a van service to transportation to dinner. - The bar area is beautiful. We sat many nights by the bar. There was often live music as well. - The beach area for Casa Dorada is roped off and has service available. - The breakfast buffet and the service in the restaurant is very good. - The view of land's end and the rest of the bay is beautiful. The landscaping is amazing. The resort is well maintained. - We were approached at the very beginning of our check-in to talk about excursions and time share. We were never asked again. I appreciate that. - Some other reviewers have whined about the towel on the chair thing, but we never found it difficult to find a chair by either the pool or the beach while we were there and it was a busy time. The not so good. There were some significant things missing considering the price that was paid. It certainly cost what a 5 star resort would cost (after tax we paid nearly $800 per night). Here are some of those things: - $15 a day for wifi. I stay in hotels that are 1/6th the price and get free high speed internet. Charging for wifi is embarrassing. I have an international plan with AT&T but it seems that the hotel blocks much of the signal, I had a hard time getting a signal that would be consistent. This made the wifi annoyance larger. - Technically the hotel isn't beachfront. There's a strip of restaurants and clubs between the hotel's pool area and the beach. The Office, some shops, and the mango deck. If you want beachfront or a private beach, this isn't the place for you. - The aforementioned mango deck is between the hotel and the beach. If you are looking for a quiet, relaxing resort, this is not it. The music at Mango Deck starts at about noon. It thumps all day until about 10pm. It's loud. You hear it everywhere in the resort. You can't really escape it. If you like club music as a background to your day, you're good. If you don't, probably not for you. The good news is that it doesn't run too late so sleeping wasn't an issue. - Service was slow. We were during the spring break season, so they were busy. But again, compared to other luxury resorts that we've visited, the service should be top notch. Many of the resorts we've stayed in in other Mexico cities, your drink is refilled before you get to the bottom, not so much here, pool or beach; both were slow. There was an accident by an overserved teen outside our balcony that wasn't cleaned up for about a day. - Drinks/bar food were overpriced - $8-12 for drinks, $15-20 for apps. We stopped on the way in at Walmart and bought a few bottles of vodka, a few bottles of wine and some mixers. We brought Yetis and made drinks for the pool and beach. That worked really well and I recommend it. However, our tab with no dinners at the resort, was still over $600 on departure. - Check-in was slow. Nearly 30 mins. There were only two people ahead of us on arrival. This seems to happen a lot at small private resorts. It's a symptom of an outdated room management system typically. - Towels in the room were in short supply. I'd expect washrags, hand towels, and bath towels to be abundant. There weren't any to wash, 3-4 hand towels, and 2-3 bath towels. No kitchen towels were provided. - While there was a coffee maker in the room, coffee pouches provided were $4 and were for about 4 cups of coffee. Again, I stay in hotels 1/6th the price and get packets of coffee. Embarrassing for a luxury resort to nickel and dime this way. - You get a beach towel card for your stay (one per person). You trade your card in for towels. So that's pretty annoying. What's even more annoying is when they run out of the special red beach towels. This happened 3 of our 7 days at the resort. Long story, our stay was overpriced and lacked value. The property is beautiful. It's perfectly placed. But it's not exactly a relaxing location/resort if you're looking for some relaxation. Cabo in general is beautiful but there are places in Mexico you can go to get the same experience, if not better, for half the price.
Kyle A - Redington Shores, Florida
---
This is my 4th time back to the Casa Dorada. The great, large rooms and location are what drive me to keep coming back. I had the 2-Bedroom Suite this time and it was very nice and large with nice views. I have nothing to complain about this hotel expect for the fact that it takes forever to get your room at check in and there is no free WiFi (itā€™s 2018!).
Zach S - Chicago, Illinois
---