Please select your dates to see prices:
---
Langdon Hall Country House Hotel & Spa in Cambridge, Canada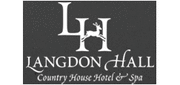 Now celebrating its 20th anniversary, Langdon Hall Country House Hotel & Spa is a historic and prestigious mansion and estate located in Canada's Cambridge, Ontario. A member of the renowned Relais & Chateaux collection, the hotel echoes the grandeur of its Federal Revival design, with walls of brick and mortar accented by towering columns and jutting gables. There are just 52 exquisite rooms and suites, all individually appointed - with most offering sitting areas and wood-burning fireplaces, and some boasting private terraces that gaze upon the lush gardens.
Indulge in a gastronomic experience inside The Dining Room at Langdon Hall, a AAA Five-Diamond Award restaurant. Here, a fresh and seasonal menu is paired with exceptional wines and vintages hand-picked by the resident sommelier. The Spa at Langdon Hall is a place of peaceful extravagance, with plush rest areas and a menu of sublime services. The estate also houses an outdoor pool area, tennis courts, a croquet lawn, whirlpool and sauna, and indoor fitness room. The grounds host a labyrinth of walking trails as well as a gentleman's garden frequented daily by the chef. This bucolic region is rich with country markets, shops and championship golf courses. For some added adventure, grab a paddle and embark on a canoe ride down the Grand River, where ripples of white water forge a path through a forest of leafy trees. Experience the very finest in Cambridge at Langdon Hall Country House Hotel & Spa.
Location of Langdon Hall Country House Hotel & Spa
Langdon Hall Country House Hotel & Spa
1 Langdon Drive
N3H 4R8
Cambridge, Canada
Nearest Airport: YYZ
Amenities for Langdon Hall Country House Hotel & Spa
General Information
52 Guest Rooms
Dining
Restaurant
Wine Cellar
Bar & Lounge
Afternoon Tea
On-Site Amenities
Spa on Property
Walking Trails
WiFi
Sauna
Tennis Courts
Gardens
In-Room Amenities
CD Players
DVD Players
Televisions
Luxury Linens
Coffee & Tea Facilities
Individually Designed Rooms
En-Suite Bathrooms
Activities
Croquet
Tennis
Business
Meeting Rooms
Business Services
Interests
Food & Wine
Honeymoons & Romance
Spa & Wellness
Reviews for Langdon Hall Country House Hotel & Spa
---
Stately building. Wide range of amenities. Dining superb. Wine list extensive and deep. Room (Cloister was our choice) well appointed and well "house - kept". Fitness Centre fine ( 6 pcs. cardio plus machine and free weights). Walk on grounds most pleasant(about 5 choices for distance and sign - marked so you don't get lost!) Spa new from 2016 refurb/relocate project. Very nice. Common area in lobby and space before dining room comfy. Staff pleasant and helpful. Three cheers !!
simpsp - Stratford, Ontario
---
Everything was excellent. We stayed in the Cloisters, lovely large rooms. Even at this time of year, you could tell that the grounds would be gorgeous in the summer. Front desk/valet/dining room staff were friendly and very helpful. Only suggestion I have would be to label the buffet items. We'll definitely be back.
---
We had not visited Langdon Hall for a few years. We remembered it was good and it is pricey......but now that we have returned.....it is definitely worth paying a little more. The total experience was over the top. Every person who served us...every thing we experienced...every nibble of food, was unbelievabley great. The staff make you feel like you are the only person they have to satisfy. Every place we went, the lounge, the spa, the dinning room, the hotel room, they were all clean, beautiful and comfortable. We only ate in the dinning room for lunch and breakfast....but both experiences were gourmet level. And the entire staff were warm, friendly and very helpful. They can accommodate any and all food limitations and still make the meal taste wonderful. We definitely won't wait so long to return.....can't wait!
Don W - Stratford, Ontario
---
The hotel is in the charming town of Cambridge. The hotel and staff were wonderful - and my review would have been 5 stars if not for the spa services. Hotel: Nicely appointed rooms, with a beautiful relaxing vibe. Very friendly and professional service. Clean rooms, great amenities, fresh linens, great bed, very comfortable settings ***** Food was fantastic, and the service extremely pleasant. Creative dishes. Best soup I have ever had in my life. Great (unique) cocktails. beautiful setting, fantastic service. ***** Spa: The spa is very nice and clean. Unfortunately the registration process (which was our first interaction with the hotel) was less then desirable- actually it was fairly aggravating- and the front desks's staff's interaction was fairly poor. They give you tablets with some registration program- that should have never been designed- very bad user interface- and no option to complete with old fashion pen and paper. Actual Spa services were nothing amazing. The rooms were great, the linens and vibe wonderful- but the actual massage was just 'standard'. So the best way to sum this up was the facilities were great, services just ok.
Amanda G - Toronto, Canada
---
We visited Langdon Hall on Boxing Day for a special Christmas dinner. When we arrived mid-afternoon, we commenced with a lovely high tea, fireside in the hall, followed by drinks and snacks in the bar area. All very well taken care of and with very attentive and nice service. After that, we had our special Christmas dinner of chilled lobster or foie parfait, followed by beef tenderloin or roasted turkey. Wonderful atmosphere and excellent and very friendly service. Only one thing missing was real snow outside, contrary to the previous year. This was the third time that's we had Christmas dinner at Langdon Hall and I can highly recommend it. Reservations are required. Wheelchair accessible.
woefhond - Oakville, Canada
---