Please select your dates to see prices:
---
Hotel Barriere Le Gray d'Albion in Cannes, France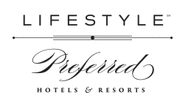 Ideally located in between the sea and the prestigious stores of Cannes, the Hôtel Barrière Le Gray d'Albion is a trendy haven of peace with a warm atmosphere. Cannes is an epicenter for film, fashion, and art; this beautiful hotel, a part of the Lifestyle collection of Preferred Hotels & Resorts, is set in the city's most coveted destination. The hotel resembles the Cannes' atmosphere: bright during the day and shiny at night. Spacious guest rooms and suites throughout nine floors offer guests a peaceful retreat. Premium amenities, including complimentary Wi-Fi, access to an Executive Floor, and deep-soaking bathtubs will ensure total comfort and relaxation.
Let yourself be carried away by the Bohemian-chic ambiance of the private beach, its Summer parties, colorful cocktails and nautical activities. Venture out on a short walk for a good game of Golf on the best greens of the French Riviera. At any time of the day, the on-site bar is the ideal place to meet up. Explore this lovely city, and after a long day of adventure or pure relaxation, enjoy sophisticated refreshments with Mediterranean flavors on a private beach. Treat yourself to the contemporary atmospheres and delicious cuisine at the property's on-site restaurant venues.
Location of Hotel Barriere Le Gray d'Albion
Hotel Barriere Le Gray d'Albion
38 Rue des Serbes
06408
Cannes, France
Nearest Airport: NCE, MCM
Amenities for Hotel Barriere Le Gray d'Albion
On-Site Amenities
Concierge
Casino
Fitness Center
In-Room Amenities
In-Room Safes
Mini Bar
WiFi
Activities
Tennis
Water Skiing
Golf
Water Sports Programs
Family
Children's Amenities
Nearby
Historic Sites
Shopping
Restaurants
Reviews for Hotel Barriere Le Gray d'Albion
---
This hotel was very nicely located in Cannes. It is only 10 minutes to the train and only 2 to the beach. The service of the hotel was very nice. Especially the breakfast was perfect. A lot of options of fresh products. The beds were comfortable.
Saskia T - The Hague, The Netherlands
---
We loved the hotel, the location was great close to the shopping street and also to the croisette. The service is very good, we tried their Gym and was very clean and well equipped. We have informed the hotel that we are coming for our anniversary and they made a nice welcome gesture to us. Our requests were nicely met and a plus that this hotel bathrooms has toilet wash.
---
First time I've stayed here and it was a real treat. Perfect location for exploring all that Cannes has to offer. Rooms were spacious, clean and comfortable. Coffee and tea making facilities with a few sweet and savoury treats to tempt you in the mini-bar. We didn't opt for B&B rate and instead chose to head out every morning as there are lots of chic eateries nearby - so can't rate the restaurant. The staff were friendly and courteous and bar was comfortable and cosy. Would love to return.
LondonHolidayBlues - London
---
The problem started when I booked a sea view room at their sister property near the beach the Majestic Barrier. They told me one week before arrival that the hotel was closed and they moved me to the property around the corner. They said they upgraded me to a suit which was nice. The ladies at the front reception are not friendly. It's overall dark in the lobby and not impressive. You would never even know you are in France it's so modern. It was not a sea view unless you walked out on the balcony and stretched your neck. Plus the buildings next door are ugly and unattractive. The streets outside are under construction and there was no restaurant. The suite was decent, basic 4 star, but the rooms have paper thin walls. You can hear people on all sides and the hallway all nights talking. Never in my life has this happened to me (maybe in a former communist country) but after my first night the manager told me he had reports I was 'loud' and to be quiet. The bathroom was decent but there is no place for a woman to set her makeup or use a dryer near a mirror. If I could do it over I would have stayed in nearby Antibes or Nice. Even a small pension would have been better.
Michelleknowstravel - Houston, United Kingdom
---
A bit late in doing this review but stayed at this hotel in late October. It was fab, helped by beautiful autumnal weather. Really lovely hotel with very helpful staff. Location superb. Great breakfast in a very nice restaurant. First stay at this hotel and will definitely be back. Loved it !
jostarStoke-on-Trent - Stoke-on-Trent
---