Please select your dates to see prices:
---
The Landings St. Lucia in Cap Estate, Saint Lucia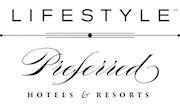 Oprah Winfrey saw the towering Pitons, a UNESCO World Heritage Site, and declared them "one of the top five places to see before you leave this great earth." The Landings St. Lucia, part of the Lifestyle collection of Preferred Hotels & Resorts, is a gateway to the Pitons, and also to an idyllic stretch of sand on the Travel Channel's hotlist. Relax in elegant surroundings and dine on fresh fare including conch ceviche and homemade sorbets.
Have a traditional Creole breakfast at a seaside table, finishing with a sweet concoction of milk and fresh chocolate from a cacao pod. Gear up for a guided hike to the summit of Gros Piton, a magma vent on an active volcano. Climb through forests filled with orchids, hummingbirds and butterflies. Reward your efforts with a cold Red Stripe with your feet in the sand, or pamper yourself with a massage at the hotel spa. For dinner, enjoy one of the resort's three restaurants, featuring fresh fruit, vegetables, and seafood.
Location of The Landings St. Lucia
The Landings St. Lucia
Pigeon Island Causeway Rodney Bay
Cap Estate, Saint Lucia
Nearest Airport: SLU
Amenities for The Landings St. Lucia
General Information
62 Villa Suites
Ecologically Sustainable Practices
On-Site Amenities
Beauty Salon
Shuttle Service
Spa on Property
Heliport
Fitness Center
WiFi
Private Whirlpools
Outdoor Whirlpools
Provisioning Service
24-Hour Concierge
In-Room Amenities
Private Patios or Balconies
Air Conditioning
Satellite Television
In-Unit Laundry Facilities
Whirlpool Bathtubs
Private Pools
Activities
Bicycling
Deep Sea Fishing
Hiking
Kayaking
Sailing
Water Skiing
Windsurfing
Scuba Diving
Snorkeling
Billiards
Whale Watching
Yachting
Jet Skiing
Bocce Ball
Business
Meeting Rooms
Business Services
Family
Cribs
Kids Club
Rollaway Beds
Nearby
Historic Sites
Golf
Marina
Interests
Active & Adventure
Beach
Eco Friendly Luxury Vacations
Family
Honeymoons & Romance
Spa & Wellness
Reviews for The Landings St. Lucia
---
We stayed at The Landings for 6 nights in Feb with our 9 and 11 yr-old boys. The hotel was nice. We were there with a large group through work. The food prepared for our group dinners was excellent - fresh, hot, good variety and flavor. The resort was very easy to find your way around, and the grounds were well-maintained. Our room was very spacious and clean. The hotel staff was excellent. The A/C worked great, and the beds were comfy with lots of pillows to choose from. We dropped our two boys, ages 9 and 11, at the Kids Club while we went out with a dive operation our second morning there. We returned to our room around 2:15pm to find our kids there by themselves. Our boys said that they really didn't like the Club and told the ladies they wanted to go back to the room. They said the ladies argued for a bit, and then one of them brought them back to the room and dropped them off. When we dropped our boys off in the morning, our kids leaving the club without us coming to pick them up was never discussed with the staff. The club never checked to be sure we arrived back from our dive trip. Our kids could have been there by themselves all night. Our boys thought the activities planned were for younger kids, but the ladies told them they had to do them (wouldn't even let them use their own glue) even though they were the only kids there almost the whole time. There were a bunch of board games that our boys asked to play, but the staff told them they had to finish each craft as scheduled first. We paid a sitter fee for the Club to take our kids for lunch and back to the Kids Club. Between our two boys, they ordered 4 meals, 3 beverages, and 4 desserts. Our bill was around $100 for the lunch in addition to the sitter fee for that hour. Obviously, our kids took advantage of the situation, but one would think the Club sitter would at least suggest that they don't need to order so much food/drink if not flat out tell them no?? We ended up taking our kids with us the next day and having another family help watch one of our boys later that week. The location of the Landings was a little challenging. It was nice to be away from more crowded areas of the island, but it was a long trip to see other areas of interest. It took about 2 hours via shuttle to get from the international airport on the southern end of the island to The Landings at the northern end. Also, many people who visit St. Lucia want to experience Soufriere and the Pitons. We decided not to venture that far when our friends shared their experiences with trying to get there via bus or speed boat. We found that speed boat seemed to be the better option, but either way, you spend a lot of time traveling for a little bit of time at the sites. Overall, The Landings was a really nice hotel, but we would not recommend the Kids Club based on our experience.
Marie S - Fall Creek, Wisconsin
---
It doesn't get much better than this. The units are modern, clean, spacious and have great balconies. No critter concerns at all, pristine villas. Only negatives, many don't have much of a view, and its a little expensive. Pool and beach are great and the food is great, if a little expensive. enjoy!
torontocpl - Toronto, Canada
---
Fantastic stay, great accommodation and beach was lovely, great part of the island to stay, staff were very good too. The breakfast service at the restaurant was incredibly slow the one time I used it even though we were the first and only people there, however the food was to a good standard.
NikosDonis - London, United Kingdom
---
The four of us stayed at the Landings for six days. This was the best experience we have every had. Much more inviting than the Sandals Resorts. The beach was well-maintained, service was first class. Food at the Beach House was fantastic. We spend most of the time on the beach. Lots of towels, free water fun, and fantastic view. We would return anytime. We have a two bedroom suite with outdoor spa on first floor. Shuttle service was provided for Rodney Bar area with plenty of sights and tourist options.
hd452016 - Tulsa, Oklahoma
---
We stayed at the Landings with our 4 and 1 years olds for 5 days. It is the perfect place for kids of this age. The staff is spectacular and remembered my kids' names. The beach is calm and we enjoyed it from morning until sunset. Kayaks and SUP were fun. The food was good and the rooms were huge. We will be back for sure
---