Please select your dates to see prices:
---
Radisson Blu Le Vendome Hotel in Cape Town, South Africa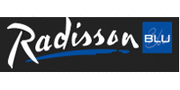 Situated in the cosmopolitan suburb of Sea Point, with picturesque views of the Atlantic coast and a mere 150 foot walk from the vibrant Sea Point promenade, Radisson Blu Le Vendome Hotel is a luxury boutique hotel, marrying French old world charm with elegance, comfort and renowned South African hospitality. From this central and luxurious base, the acclaimed winelands and Cape Peninsula, with its pristine beaches and indigenous flora and fauna is just waiting to be discovered.
The hotel's formal dining room, Rive Gauche, offers an exquisite menu and the sommelier can recommend wines from local vineyards. For a royal treat, afternoon High Tea has been turned into a lavish art form at Le Salon Chantilly, Hôtel Le Vendôme's classic lounge. Fresh pastries, dainty cakes, delicate finger sandwiches are served with an impressive selection of assorted teas and coffees. After sunset, Le Salon Chantilly becomes the ideal milieu for a pre-dinner aperitif or a connoisseur cognac and cigar. A more relaxed dining experience awaits you al fresco, by the hotels secluded pool. At every turn Le Vendôme offers luxury, and attention to detail. From the warm home base of Le Vendome, venture out and explore the area. Take a cable car to the top of Table Mountain to see the unique plant life, and admire an impressive view of the Atlantic Ocean and Cape Town beneath. Meander through the lush and exotic gardens of Kirstenbosch Botanical Gardens. Take the kids to the theme parks at nearby Century City, or simply relax on one of the areas white sandy beaches. With an activity to please everyone, spend your days embarked on any number of adventures, and at the end of the day, retire to your little slice of Europen luxury.
Location of Radisson Blu Le Vendome Hotel
Radisson Blu Le Vendome Hotel
14 London Road Sea Point
8005
Cape Town, South Africa
Nearest Airport: CPT
Reviews for Radisson Blu Le Vendome Hotel
---
Radisson Blu Le Vendome Hotel, Cape Town I did stay at the Radisson in March 2018. I am member of their rewards program and have a gold status, so things may or may not have been influenced. The hotel ist situated in a newer "upper" living area 2 minutes away from a stunning waterfront with ability to run, swim... VA waterfront (the outgoing and shopping district) and some parks are a nice 30 minutes walk away. You could walk to the old town, as well but would suggest an uber ride. The room I got was up to the usual Radisson Busines standard, absolutely clean and well maintained with the usual very good Radission bath amenities . Bed was very good - I prefer firm matrices and pillows not making any noises. There was no content in the minibar, the new trend I personally dislike. However 24/7 roomservice. The room have a/c. The pool is in a courtyard alike deck with a small bar (in addition to larger more formal at the ground floor) and is connected to the restaurant. Nice setting. The restaurant was up to the standard, the breakfast over par. All staff was friendly and welcoming. A earlier arrival was not an issue, still a prompt checkin. WiFi was available for free at excellent speed. Much appriciated are a USB port (high power) and different outlets. This is cool place to stay for exploring Cape town.
---
Despite the water shortage in Cape Town we had a very comfortable stay. The hotel had a display in the lobby relating to this and invited guests to have a bowl to capture water from the shower and reuse it to flush the toilet. An example of public spiritedness which we were happy to partake in. Breakfasts were excellent and there is a pleasant bar area. A good stay for three nights and we were happy to come a week later for another.
David190343 - Wetherby, United Kingdom
---
This hotel is well located in central Sea Point in easy reach of the amenities in the area as well as access to the wonderful beach area and Esplanade. They run an hourly free shuttle bus to the Waterfront complex which make shopping a cinch! The staff are really great, efficient friendly and very very helpful in particular Athena, Zim and Matt are worthy of mention for all the help they gave us during our stay. The rooms are very comfortable although the furniture in our room could have done with a little refurbishing - sticky drawers being the main problem. We only ate one evening meal at the hotel (there is plenty of choice within ten minute walk) and were disappointed - limited choice and served luke warm. However, breakfast is another matter! We have seldom had such a choice and there was two great touches - squeeze your own orange juice and honey still on the comb! If not included in your package it would be well worth while paying for. One word of warning the shuttle bus service the hotel offers to the airport is not free and is quite expensive. Far cheaper to use a taxi or Uber - neither is a problem. The hotel has a swimming pool which was unfortunately closed due to the severe water shortage the Cape is experiencing. There are notices everywhere encouraging guests to be super aware of the drought and suggesting a two minute shower and other water saving tips - they even provide buckets and bowls on request to help save water. Please help in this important matter if you stay there! Very definitely recommended!!
---
I stay there from 05 March to 09 March (04 nights) during a meeting. Room 201. During the night I can hear all happen in the next room: TV, discussion even when they take bath. But things that make me very angry was: I check in in 05 March and the guys in the counter charge me 10000 R. I didn't (I was too tired) checked it at once but after making a complaint, they give me back the money because they charge me for 05 nights. The day before my check out was very early (02:30 am) I ask for same guy to give me my invoice bill but He told me that I can have it only during the check out. I insist but nothing. Early in the morning, of course, I forgot it but I send an email to the hotel, I phone three times, they promised me and until now I didin't receive it. I think they are not professionnal at all.
tantely1965 - Antananarivo, Madagascar
---
Needing a break from an Airbnb gone bad. The Le Vendome hotel was perfect! Clean and spacious rooms. We were upgraded upon arrival to a Business Class room so we had a private balcony with a view of Signal Hill on one side and the Atlantic ocean on the other. Picture-Perfect! We only ate breakfast at the hotel, which was all according to Radisson Blu standard with a large variety of food and drinks. The breakfast staff was accommodating and service-minded to the teeth, without being overbearing. The only downside was that we used the One Touch service to ask for our laundry to be collected and we had to call an remind them to pick it up. Other than that the hotel was a welcomed oasis of comfort!
Sofia A - Stockholm, Sweden
---