Please select your dates to see prices:
---
Casadonna in Castel di Sangro, Abruzzo, Italy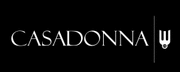 The enchanting Casadonna lies in southern Italy's Abruzzo province, in the small city of Castel di Sangro, providing a historic oasis and the chance to discover an authentic side of Italy. This boutique hotel and restaurant - just six rooms in size - is housed in a building that was once a monastery, dating back to 500 A.D. Now fully restored and renovated into a beautiful retreat, Casadonna features large glass doors and windows, sophisticated interior design, and original stone and iron from its storied past. Guest rooms are drenched in sun, minimalist, and emphasize views of the surrounding hills and vineyards. The comforts that modern travelers expect are present and well selected, including wireless Internet, double showers, satellite television, and personal mini bars. Furthering the juxtaposition of ancient and modern, the first floor terrace is striking with its wood-lined floors, sleek modern furniture, and delicate white lights, all overlooking the impressive hillside surrounding Casadonna itself.
The star of the show here is Reale, the hotel's divine restaurant run by two Michelin-starred Chef Niko Romito. Masterpiece meals are inspired by the region's ingredients and cuisine, drawn from traditional recipes and brought into the present with flavorful flair. Spend your days in unencumbered bliss, exploring the area's mountainsides, soaking in the views over the green valleys, and visiting small towns. The province of Abruzzo is wonderfully uninhabited compared to Italy's other regions, and thus offers a chance to really see the natural state of this destination's bounty. With the Adriatic Sea to the east, and to the west the outskirts of Rome, you can plan a number of day trips depending on your travel preferences - or spend time in the three national parks, which each offer impressive opportunities for outdoor recreation. Take the path less worn and the road less traveled, and allow Casadonna to be your Italian home.
Location of Casadonna
Casadonna
Contrada Santa Liberata
67031
Castel di Sangro, Abruzzo, Italy
Nearest Airport: PSR
Amenities for Casadonna
General Information
6 Guest Rooms
Non-Smoking Property
Pet Friendly
Dining
Outdoor Dining
Room Service
Bar & Restaurant
On-Site Amenities
Beauty Salon
Complimentary Newspaper
Laundry Service
Library
WiFi
Garden
Terrace
Hamam
Lounge
In-Room Amenities
Air Conditioning
Direct Dial Telephones
Fireplaces
Hair Dryers
Satellite Television
Flat-Screen Televisions
Coffee & Tea Facilities
Soundproofed Rooms
Work Desks
Bathrobes & Slippers
Activities
Hiking
Nature Walks
Sightseeing
Nature Hikes
Business
Business Center/Services
Meeting Rooms
Conference Facilities
Nearby
Historic Sites
National Parks
Parks
Reviews for Casadonna
---
I thought for the price this was at least a 4* hotel ........IT IS NOT! None existent service I had a suite........room size was OK.......But decor is minimalist? to my taste a collection of disassociated things Worse was the room was EXTREMLY tired.......should have been redecorated years ago......grubby wet stained floors chipped paint everywhere ans sealent in bathroom with mold or what looked like it. Wall painted by a blind man! Not worth €100 a night............but view beautiful.
BeastieMonteCarlo - Monte Carlo
---
We booked a package Experiences including one night in Sextantio and one night in Casadonna. It was a real hit. First one night in Santo stefano di Sessanio in this fantastic albergo diffuso where you get this real mediaval feeling and learn a lot about the special culture in Abruzzo. We then had some problems to get to Castle di Sangro because of the big snowfall. The road from Sulmano was closed and we had to drive out to Chieti and then in to the Val di Sangro. A detour of at last two hours. We also used the snow chains. On the last part up to the hotel the snow chains was broken and wee need help to get to parking. Niko the masterchef himself in not only a good chef. He showed us that his is also a good driver when he helped us with our car. We then had a marvelous time in Casadonna with very helpful staff. The dinner who was included in the package was amazing with the roots in the traditional food from Abruzzo and with splendid tastes. We will never forget the onion soup with fried saffron or the pigeon with pistachio. Both pure and simple dishes with great tastes. The wine pairing was also great with spagetti with tomatos together with sweet Muscatel de Setubal as the top. After a great breakfast we had to put the snow chains on again. But thats another story...
JohanM615 - Gothenburg, Sweden
---
My husband and I came all the way down from Montreal to try the Reale-Casadonna experience. We arrived after a long flight and road, we were welcomed by a very nice team and already knew we were going to experience a great adventure. The room are simple but perfectly decorated and the view from the bedroom was calming and memorable, although a little noisy...The dinner started with the best cold cut we've ever had and a classic aperol spritz.... followed by an impressive tasting menu and wine pairing.
alisson12345 - Drummondville, Canada
---
We spent one night at this hotel and we had dinner at the hotel restaurant. The rooms are very stylishly furnished, comfortable and with lots of natural light. One special mention to the breakfast which is included in the hotel rate: an absolute treat!
---
This is a three star place and it truly lives up to that promise. We had a fantastic dinner, but maybe the most memorable moment was breakfast. The rooms were great too, with hamam showers and an extraordinary roomy feel. I can recommend this to anyone.
Godofadvertising - Stockholm, Sweden
---