Please select your dates to see prices:
---
Belmond Charleston Place in Charleston, South Carolina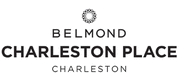 The South is known for its genteel hospitality, and Belmond Charleston Place is a prime example why. Understated service is ever-present. Under a 12-foot hand-blown Venetian chandelier, a grand open-arm staircase leads to rooms decorated in refined neutrals. Next door, an Art Deco theater restored by the hotel is listed on the National Register of Historic Places, and at the Charleston Grill nightly live jazz accompanies a AAA Four-Diamond dinner menu of gourmet Southern classics.
Step out onto your Juliet balcony to watch Charleston wake up. Wander through narrow cobblestoned streets, tripping across eclectic local boutiques and history markers dating from the Civil War. Take a picturesque countryside drive to America's only tea plantation. After a soul-warming plate of buttery grits and shrimp, snuggle up in a horse-drawn carriage as it ambles on Southern time.
Location of Belmond Charleston Place
Belmond Charleston Place
205 Meeting Street
2940
Charleston, South Carolina
Nearest Airport: CHS
Amenities for Belmond Charleston Place
General Information
440 Guest Rooms
Dining
2 Restaurants
24-Hour Room Service
Spa Cuisine
Bar & Lounge
Afternoon Tea
On-Site Amenities
On-Site Car Rental
Concierge
Shoe Shine Service
Spa on Property
Complimentary Newspaper
Indoor/Outdoor Pool
Laundry Service
Fitness Center
Live Entertainment
Boutiques
High-Speed Internet Access
Valet Parking
In-Room Amenities
Air Conditioning
Direct Dial Telephones
DVD Players
Satellite Television
Marble Bathrooms
Flat-Screen Televisions
Luxury Linens
Luxury Bath Amenities
Activities
Fitness Classes
Business
Business Center/Services
Meeting Rooms
Conference Facilities
Family
Children's Programs
Babysitting
Kids Club
Children's Amenities
Rollaway Beds
Nearby
Historic Sites
Shopping
Art Galleries
Museums
Restaurants
Golf
Beaches
Antique Shopping
Monuments
Interests
Golf
Luxury Hotel Games
Spring Getaways
Reviews for Belmond Charleston Place
---
One of the best hotels we've ever stayed in. Everything was first class from the food and drinks to the room steward who came in several times during the day. Our shoes were even lined up in perfect order. Yes, it's expensive but in this case, you actually get what you pay for.
specialkman69 - San Antonio, TX
---
great accomodations; great services; thoroughly enjoyable stay. the room was exceptional. Dining and bar were excellent. the staff is extremely cordial and helpful., i would recommend this hotel to anyobe wanting a centrally located luxury Charleston hotel.
William W - Bluffton, South Carolina
---
We had the most wonderful time at Belomond Charleston Place! The food was delicious and the service was over the top! The spa and pool were VERY nice! We are counting the days til we can return! We've traveled many parts of the world and it just doesn't get better than this!!
Stoneymom2356 - Richmond, Virginia
---
As a former professional hotel critic, I have some definite exacting standards when it comes to them, most of all for any property purporting itself as a five-star facility. Nonetheless, the Belmond Charleston Place not only met my expectations, it exceeded them by an unusually wide margin. I'll go so far to say it's the finest North American hotel I've had the pleasure of staying at in at least the past five years. This was my first stay at a Belmond hotel – though to be clear, I've stayed at a number of their properties over the years before the Belmond moniker was created. A number of its hotels were formerly part of the Orient-Express chain, which included some of the world's most renowned and unique properties. My most memorable stay at one of them was at their Sanctuary Lodge in Peru, which has the distinction of being the one and only hotel sited immediately next to Machu Picchu (and the only one that ever will). Others I've previously stayed in include Venice's Hotel Cipriani, the Mount Nelson in Cape Town, and Le Manoir aux Quat'Saisons, arguably the finest hotel in the English countryside. In other words, the Charleston Place sits among some of the world's true legends. The hotel's décor is the epitome of restrained five-star elegance – which is all the more impressive considering its notably more humble beginnings. Prior to its acquisition by Belmond, the Charleston Place was an Omni hotel of not-particularly-distinguished character; indeed, one of the few complaints I can make about the place is its drab, '80s-era architecture. (I should note here that the Charleston Place may not be your cup of tea if you're seeking a stay in a period-built inn. On the other hand, period properties nearly always have negatives, ranging from creaky floors to inadequate water pressure to unusually cramped quarters (by modern standards). Speaking of which, I noticed that some guests have commented that the Charleston Place's rooms feel cramped. That was decidedly not the case with my own room, which featured tall ceilings and more than enough room for two double beds and a seating area.) Judging from older photos of the guest rooms here, they've undergone a soup-to-nuts overhaul in recent years. The bathrooms in particular appear to have been transformed from dowdy to fabulous. Mine appeared to contain the contents of a small marble quarry, including a deep bathtub lined with gray marble (and inclusive of both a rain showerhead as well as an adjustable height standard one) and high-end frameless-glass shower door. The floor, vanity and sides of the shower area were all marble-covered. Older photos show the same bathrooms formerly featured low beige tubs and fabric shower curtains - definitely *not* what I'd classify as five-star caliber! Both the bathrooms and guest rooms have been redesigned around a classic gray color palette -- the latter has beautiful wood paneling and mouldings -- and despite my personal preference for contemporary furnishings, I couldn't cite a single fault with them. The bed was blissfully comfortable, with perfectly starched (but wonderfully soft) sheets and a mattress among the best I've experienced. I was offered several room choices but opted for one with a balcony facing Meeting St. While I personally enjoyed people-watching from it – along with the ample amount of natural light afforded by its east-facing view – I'd note that the room had a fair amount of audible street noise even with the doors closed, at least until 11pm or so. Light sleepers might prefer rooms facing the hotel's interior courtyard, which I believe comprise the majority of the ones available. Breakfast at the hotel's Palmetto Inn was similarly flawless. They offer both a buffet and a la carte options; I briefly hesitated before opting for the former – even at five-star hotels buffets can often disappoint – but was very glad I did. Everything I chose was fantastic, even the various French pastries. (To be fair, they weren't quite Parisian-level perfect, but I can count on one hand the number of hotels outside of France that offer patisserie on that level.) I had two, and only two, quibbles with the property, though neither comes close to keeping me from giving it a five-star review. First, the hotel offers an airport shuttle service for $20 per person. In this day and age – when one can summon a chauffeured Uber black car or SUV for considerably less, at least if you have two or more people in your party – such an expense comes off as nickel-and-diming, particularly considering the limited number of departure times. Also, the hotel requires guests to sign an affirmative agreement upon check-in to the effect of paying extra for a late checkout – even if it's a mere half-hour late. While I understand the fact that Charleston has a bacchanal vibe, and some guests may be sleeping off hangovers come departure time, requiring such an accord at check-in seems more than a bit uncouth. But still: the Charleston Place is easily the finest hotel in (or near) the Historic District – and yes, I'm familiar with its more newly opened competition – and I wouldn't hesitate to recommend it to aficionados of true five-star-caliber hotels.
---
We stayed at the Belmond for 3 nights to celebrate our anniversary. The southern hospitality here was at its finest. The hotel/room was absolutely gorgeous. The staff members were top notch and made you feel appreciated. Our favorite parts were the pool area, the Palmetto cafe, and the room being so beautiful and peaceful. The king sized bed and the tranquility of the room made this such a good night's sleep. I am a fairly light sleeper and always travel with my noise machine to drown out noises from the hallway or neighbors. I didn't even have to use it once. Michael and Christina at the pool bar were amazing and very memorable. Michael makes THE BEST Strawberry Margaritas. Will be back for sure.
foodie4lifels - Greenville, North Carolina
---