Please select your dates to see prices:
---
Belmond Charleston Place in Charleston, South Carolina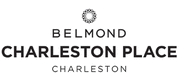 The South is known for its genteel hospitality, and Belmond Charleston Place is a prime example why. Understated service is ever-present. Under a 12-foot hand-blown Venetian chandelier, a grand open-arm staircase leads to rooms decorated in refined neutrals. Next door, an Art Deco theater restored by the hotel is listed on the National Register of Historic Places, and at the Charleston Grill nightly live jazz accompanies a AAA Four-Diamond dinner menu of gourmet Southern classics.
Step out onto your Juliet balcony to watch Charleston wake up. Wander through narrow cobblestoned streets, tripping across eclectic local boutiques and history markers dating from the Civil War. Take a picturesque countryside drive to America's only tea plantation. After a soul-warming plate of buttery grits and shrimp, snuggle up in a horse-drawn carriage as it ambles on Southern time.
Location of Belmond Charleston Place
Belmond Charleston Place
205 Meeting Street
2940
Charleston, South Carolina
Nearest Airport: CHS
Amenities for Belmond Charleston Place
General Information
440 Guest Rooms
Dining
2 Restaurants
24-Hour Room Service
Spa Cuisine
Bar & Lounge
Afternoon Tea
On-Site Amenities
On-Site Car Rental
Concierge
Shoe Shine Service
Spa on Property
Complimentary Newspaper
Indoor/Outdoor Pool
Laundry Service
Fitness Center
Live Entertainment
Boutiques
High-Speed Internet Access
Valet Parking
In-Room Amenities
Air Conditioning
Direct Dial Telephones
DVD Players
Satellite Television
Marble Bathrooms
Flat-Screen Televisions
Luxury Linens
Luxury Bath Amenities
Activities
Fitness Classes
Business
Business Center/Services
Meeting Rooms
Conference Facilities
Family
Children's Programs
Babysitting
Kids Club
Children's Amenities
Rollaway Beds
Nearby
Historic Sites
Shopping
Art Galleries
Museums
Restaurants
Golf
Beaches
Antique Shopping
Monuments
Interests
Golf
Luxury Hotel Games
Spring Getaways
Reviews for Belmond Charleston Place
---
The rooms are wonderful and the staff is exceptional. In the morning there is salmon, quiche, pastries etc. I asked for egg whites and they willingly complied. Champagne service starts at eleven. There is an open bar throughout the day. Tea service starts at three and has numerous pastries, sandwiches, and drinks. The five pm service is amazing. Shrimp cocktail, gumbo, scallops..it just goes on and on. Eight pm offers numerous pastries, drinks etc. The experience could not have been improved. Many thanks to the staff..and yes...the chef.
diane f - Atlanta, Georgia
---
We just checked into the Charleston Place and I'm so sorry that I chose this over the Zero George, the other hotel I was considering. In December I planned a March trip to Charleston as a Christmas surprise for my husband. I researched hotels long and hard on my own, but then used American Express Fine Hotels and Resorts for booking. Upon checking in, the woman at the front desk confirmed that my package included a complimentary upgrade. I was thus very disappointed that our rather small "upgraded" room had a view of a parking deck and a bathroom so small that it didn't even have a tub. This was certainly not the special room I'd hoped to spend the next three days in...My husband called down to the desk, explained why we were unhappy, and asked for another room. About 25 minutes later, we were offered another room and told it was much nicer "with a balcony." We dragged our suitcases back down to the lobby to get our new key. This "nicer" room was even smaller (by approximately 1/4) than the first with a very tiny balcony (big enough to stand on but nothing else), but at least it didn't have a view of a parking deck. To add insult to injury, though, the door to the balcony was broken and could not be closed!!! When we called back to the desk to report that a broken metal strip was preventing the balcony door from closing, the solution offered was that they would send someone from engineering to check it out. No real apology offered. We did not check into a supposedly very nice hotel to have to immediately deal with an engineering issue! So...we moved again. After another 25 minutes we received a call and were told to meet the bellman at the elevator (seriously?!?!) with our new keys. Same very small type of room as we were just in, but at least the door to the balcony will close. Again, the bathroom is tiny (by far the smallest I've ever seen in any hotel at this price point) and has no tub. Also, the AC is extremely loud - kind of like what you'd experience at a budget roadside motel. If this room is an "upgrade," I honestly can't imagine what other rooms are like. In reading recent reviews on TA, other guests have expressed negatives about the Charleston Place; it's perhaps telling that the manager's responses never address the complaint, only the compliment. "Southern hospitality", which he almost always references, this is not! We travel a great deal and, now in our third room listening to the roar of the AC, we are very underwhelmed by everything we have seen and experienced so far at this hotel. We are booked at a Belmond in Sicily in early May, and I've just told my husband I want to find another place. You might want to do the same if you are considering staying here.
---
My wife an I spent 5 days at this establishment and we were disappointed with the service and the upkeep of the hotel. Once we checked in we had problems connecting to the hotel wifi network. After called the front desk who couldn't help us we were referred to the tech department which also failed. They finally someone else called us 30 minutes later and had to manually entered our device address into their system which worked. However, the same problem persisted the next day and we finally gave up connected to their wifi network. The fan of the air-conditioning unit was very loud and we asked the front desk to send someone up to check on it. No one came for 24 hours and we complaint to the front desk again. Finally housekeeping came while we were not in the room and left a note saying that the AC is working fine and if we wanted to move to a different room we could call the front desk. We decided to not take up the offer since we already had stayed there for 2 nights and didn't want to pack and unpack again. During our stay, four out of the five days our room did not get cleaned until dinner time. This is not the level of service deserving of a tip hotel. With all that said, the hotel is centrally located and very convenient.
pwkl - Irvine, California, USA
---
Excellent hotel. The rooms are very nice. The only problem I had was when I put out the do not disturb sign, the maid came in and cleaned my room anyway. I did not like that, but no harm was done. Pleasant workers and staff.
---
We stayed here as a family while my husband was on business. We had a double room as that is what the company had booked us. It was lovely but quite small. If I was booking especially for a family I would have booked a larger room. The rooms were beautifully decorated with little perks like light switches by the bed for everything in the room. The bathroom was big for a standard room with a deep soaking tub and rain shower (though it might be difficult for those who aren't as mobile to get in). When we first arrived there were crumbs from someone's meal on the sitting chair and gray spots perhaps from starch on the sheets from the bed. I just had housekeeping change the sheets the following day. The hotel offers turn down service but we were with little ones so didn't participate in it. Although bc we didn't we didn't have enough towels one day and called down for towels and shampoo and were told they would be right up. At least a half an hour later nothing was brought up. We waited 15 more minutes and finally just found a maid who was working in the hall. Food was fantastic even my 4 year old loved the cauliflower soup. We had excellent service in the palmetto cafe and through out the other restaurants on site. The hotel is beautiful and does have an Indoor pool. If you ask there are children's options available through room service even though they aren't listed in menu. It's in the perfect location downtown and overall we enjoyed our stay.
boomonsters - Cincinnati, Ohio
---