Please select your dates to see prices:
---
The Ritz-Carlton, Charlotte in Charlotte, North Carolina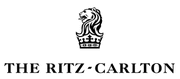 Sleek and sophisticated, The Ritz-Carlton, Charlotte is a natural fit in the city's dynamic Uptown neighborhood, immersed in an enclave known for its arts and culture. The inspired location lends an urbane sophistication to the hotel's innovative restaurants, dramatic skyline views and penthouse Spa, making a stay at the luxurious 5-star hotel in Charlotte a most memorable experience.
At this unique Uptown hotel, rooftop garden beehives create the nectar that sweetens the guest experience, from the honey pecan gelato served in the lobby to honey-based treatments at the penthouse spa. These memorable delights and more reveal themselves at every turn at The Ritz-Carlton, Charlotte, a luxury hotel located near upscale dining, shopping and culture in the heart of the Queen City.
Location of The Ritz-Carlton, Charlotte
The Ritz-Carlton, Charlotte
201 East Trade Street, Charlotte, NC
28202
Charlotte, North Carolina
Nearest Airport: CLT
Amenities for The Ritz-Carlton, Charlotte
Dining
Bar
Bar & Lounge
Wine Bar
Restaurants
On-Site Amenities
Spa on Property
Fitness Center
Bicycle Rental
Complimentary WiFi
In-Room Amenities
Floor-to-Ceiling Windows
Espresso Machine
Complimentary WiFi
Business
Business Center/Services
Meeting Rooms
Conference Facilities
Catering Services
Family
Children's Programs
Nearby
Shopping
Museums
Restaurants
Parks
Monuments
Interests
City
Family
Hotels
Spa & Wellness
Reviews for The Ritz-Carlton, Charlotte
---
We had a wonderful stay here. The staff was hospitable. The room (regular king) was spacious with large bathroom and everything you expect. We were located on the "quiet side" according to the bellhop who was very helpful and friendly so we experienced no noise issues. The pool area is lovely although there was a weird experience there when these people came in with animal heads and had a dog on a float. They were quick filming a video and it was bizarre but I don't think the ritz knew about this and it entertained my children for the 10 minutes. I gave it a four star rating because service at the bar was slow but the drinks fantastic. Also, the lobby constantly smells of smoke ,like a campfire,which set off my asthma for the remainder of the trip. I later found out why after we ordered a drink from the bar that came out of a smoke box but the smell is just not pleasant especially in the morning when it's still left over. I also love that the ritz includes children which is why you usually choose it. They are great for families.
boomonsters - Cincinnati, Ohio
---
I've enjoyed 2 visits to the spa. First massage was good, but the massage therapist talked too much and shared too much information about other clients. Yikes. Second massage was technically very good. Yet the therapist had an abrasive vibe. For example, she rudely snapped at me about the fact I did not tell her to reduce pressure when I "flinched". Don't we all like a gentle, zen spirit when we are lucky enough to visit a spa? The pool area is a lovely retreat from The Real World. I love the plant walls. The water is nice - not too cold. Movement in the pool,however, creates loud splashing sounds. I am not comfortable actually moving much in the water since this a spa. Which should be quiet and relaxing! There are chairs and lounge chairs surrounding the pool. The chaise lounges are comfortable. The chairs too. Except while eating. There is not a place to sit where the food surface is the appropriate height. So either the food sits on your lounge chair, or your lap,or you reach way to high.... Ordering is a bit tricky in terms of telephone and menu locations and the sporadic appearance of employees. There are long "threads" hanging between each lounge chair which create a nice visual screen. Unless you want to visit and dine with person next to you! The menu is limited. The fries were good. Warm, not hot. Aeoli delicious. Salad good but dressing options need updating. Turkey club disappointing. The turkey was a bit mushy, tasted more preservative-like than fresh. Sandwich too cold. Spa desk and other folks were super friendly. I received great help on my make-up purchase. Regular hairbrushes/and/or combs would be nice in locker room. I only saw round brushes. So, for a local yokel like me, a visit to the Ritz is a fun indulgence. Things could be improved. Call me Ritz management!
---
We stayed here for my daughters birthday and felt the luxury and happily absorbed it until.....too many food issues for a RITZ. We called down to make a reservation at 8:05 pm for the BLT Steak Restaurant for her birthday celebration and was told "kitchen closed at 8:00 due to lack of diners". WHAT?? They did suggest "other restaurants in the vicinity" but our point of staying at the RITZ was to enjoy in-house restaurant and to drink without having to leave the hotel! Plus, they failed to mention the Bar Restaurant was serving food. In addition, we had issues with being served food by the pool, and our in room breakfast. One time we ordered cafe latte with almond milk delivered to the pool and it wasn't even close to being a cafe latte! When I questioned what it was, I was told by the server "the foam disappeared from the time it left the kitchen to the delivery". OMG. I expected pristine service and was disappointed. On the other side, loved the pool,hot tub, spa, and our room/suite was nice. Plus they delivered an awesome cake for my daughters birthday.
Gwen M - Charlotte, North Carolina
---
the pictures are nothing like the photos you see here...they do not have different flavors of hot chocolate with marshmallo scewers, and they do not have a big variety of desserts. when i was there theyhad about six different fancy pastries and a case full of macaroons..... i got a macaroon and it was just ok did not taste fresh...coffee was good though...would not go back..Amelies bakery down the street is off the chain, save your money and go there..
---
This property is very different from other Ritz experiences- staff were generally rude and did not apologize although I wasn't allowed to check in until 8:00PM. There was no advance notification provided that rooms wouldn't be ready until 5 hours after the stated check-in time at the hotel. Once I did finally get to my room I found lightbulbs that didn't work, no coffee pods for the in-room machine, and a terribly dated room with torn wallpaper and stained carpets. I also had the very first room off the elevator even though I requested to be placed away from the elevator if possible (I realize requests are just that- a request is not guaranteed but this couldn't have been any further from what I asked for, and when it's 5 hours late it stings that much more). I used the complementary overnight shoe-shine service only to have my shoes not delivered until 30 minutes late the next morning and only after I called to the front desk for someone to find them. I realize these complaints pertain to nice amenities (such as in-room Nespresso and a shoe shine service) but the execution by the staff and inattention to detail is unlike anything I've experienced at other Ritz locations. Making things worse was a consistently rude and unapologetic staff- check-in, check-out, and whomever was in charge of the shoe shine (yes, I did in fact check outside my door before calling- why would I still be calling if they were there??) were nothing close to what one should reasonably expect at even a mid range hotel. This place has a ton of room for improvement. Don't waste your money (even if your company is paying)...it's not worth the headache and disappointment.
samtaylor1 - Saint Louis, Missouri
---