Please select your dates to see prices:
---
La Bonne Etape in Château Arnoux Saint Auban, France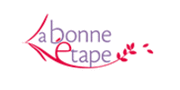 An incredibly unique property, lending to a fantastic experience, La Bonne Étape is an 18th-century post house in Provence, ready to make your next trip to France one you will always remember. Family-owned and operated for generations, this 18-room boutique getaway is a true taste of the French countryside—from the modest balconies overlooking the grounds' delightful orchards, to the sparkling stone-surrounded swimming pool open for seasonal sunning. Each guest room is individually designed, with no two alike, and thoughtful care is clearly evident in the beautiful antique furnishings and authentic European déor. Considerate guest amenities such as satellite television and wireless internet access are designed to provide the utmost in comfort, while en-suite baths and air conditioning are further modern additions to this historic property. Views from the rooms and suites gaze over Provençal gardens and the majestic rolling landscape of Chemin du Lac to remind you of the remarkable character of this beautiful destination.
One of the reigning supremes at La Bonne Étape is its distinctive and delectable culinary offerings. With a star Chef de Cuisine, meticulous artistry is put into the hotel's restaurant menus, which serve everything from homemade lavender ice cream to contemporary takes on traditional family recipes of regional classics. The organic kitchen garden provides a bounty of delightfully fresh produce and herbs, making each meal a sensory experience unique to your immediate surroundings. Venture off-site to discover even more of Provence, with bountiful cultural and recreation options. Visit the Citadelle de Sisteron just 15 minutes away, with its historic village and ancient architecture, or journey to the Gorgoe du Verdon, where the massive Verdon canyon and its winding river provide endless opportunities for hiking and scenic views. Other activities nearby include golf, with a scenic 18-hole course just 25 minutes from the hotel, biking around the area's many orchard and country roads, and horseback riding to explore the region on picturesque trails and routes. Enjoy your days, and enjoy your return to a hotel as genuine as can be. Experience Provence from the inside out, with your stay at La Bonne Étape.
Location of La Bonne Etape
La Bonne Etape
Chemin du Lac
04160
Château Arnoux Saint Auban, France
Nearest Airport: CEQ
Amenities for La Bonne Etape
General Information
18 Guest Rooms
On-Site Amenities
WiFi
Garden
Outdoor Heated Pool
18-Hole Golf Course
In-Room Amenities
Air Conditioning
DVD Players
Hair Dryers
In-Room Safes
Mini Bar
Satellite Television
Individually Designed Rooms
Bathrobes & Slippers
Activities
Cooking Classes
Hiking
Wine Tasting
Mountain Biking
White Water River Rafting
Nearby
Hot Air Ballooning
Interests
Food & Wine
Summer Getaways
Reviews for La Bonne Etape
---
I was not sure what to expect as the website only had a few pictures but when we arrived the feel and comfort were just wonderful. The hotel is situated in a delighted part of France and the view of our room was the most amazing and memorable part of our stay. We were so pleased with everything and everyone. Our waiters were so attentive and professional. It helped to have English speaking staff as we did notice that outside the hotel most people did not speak English so we appreciated the La Bonne Etape staff for all their efforts to make our stay so enjoyable. Oh and the book you have in the room for more information was very helpful as well, thank you for also translating it in English. We toured the area and found ourselves in love with the country side of France. Thank you and we will forever cherish our memorable visit to La Bonne Etape.
---
This was my first visit to France and I loved it. The hotel made it so pleasant. I rate it 5* experience. I booked 4 nights for me, my husband and our 5 y.o. son in this hotel to explore Provance area. The place is charming with much character. To make us comfortable the director upgraded us to a lovely room . She pampered us so much with her attention and care that we felt all nourished and very happy. I would disagree with the previous review about stuffed property. I do not consider antiques to be a stuff, unlike the American.:) The hotel is full of antiques and is very charming. If one travel to feel the soul of France, this is the right place to stay. We stayed in Junior suite with French silk upholstered furniture and antiques and my 5 y.o. son and I we loved it. We were so very happy in this hotel. The food was amazing (we used room service) and my son fell in love with French food there. A pleasant surprise was that we were not charged for the room service and it was exceptional. The breakfast in the room was 5* outstanding and served with class. For lunch I ordered a salad and a chef who works at the Michelin star cooked it. It was the best salad in my life.?See the pictures. Vegetables tasted divine. My son got pasta with chicken breast and asparagus and also loved it. He even ate duck with honey sauce cooked by them. The hotel is in excellent Thank you so very much for making our stay so special. We will come back again.
---
We were going to spend two nights but only spent one as we found the property to be the type of Relais Chateaux that is decidedly old-fashioned and pretty stuffy. For example, room was fine w/ nice balcony, but the view on one side was of parking lot and pretty unsightly concrete building. We could hear our neighbors every move. Dinner was good, not great, but was 3 hours long. Even when we asked the nice gentleman to speed it up, we still had to endure. We met the chef who was very charming. Breakfast was excellent w/ regards to food, but room was dark and next too busy road, so really not very special. Overall, we just weren't that impressed w/ the physical surroundings and felt that this was a RC property geared towards the old school. Not surprising our 15 year old thought the place a bit formal as well. We went to Avignon and spent a night in Hotel d'Europe which was fantastic! Again, people were very welcoming, was more the actual feel of the hotel.
HClowd - New York City, New York
---
staff was very attentive from the moment we pulled into the driveway until we left. The food in restaurant was a bit of a let-down, in spite of friendly and attentive service. Would not recommend the menu de degustation. Chicken with truffle did not taste like truffles at all. Foie gras poele served in a bean-broth was a waste of a good piece of foie gras. Great selectin of cheeses. Restaurant overpriced. Hotel great value.
kreinertz - Hong Kong, China
---
I visit la Bonne Etape since 40 years. I was never disappointed. If you like the old french Tradition of good hospitality and fine dining - La Bonne Etape will be the best choise for you in Haut-Provence.
---