Please select your dates to see prices:
---
La Bonne Etape in Château Arnoux Saint Auban, France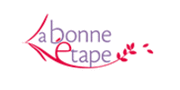 An incredibly unique property, lending to a fantastic experience, La Bonne Étape is an 18th-century post house in Provence, ready to make your next trip to France one you will always remember. Family-owned and operated for generations, this 18-room boutique getaway is a true taste of the French countryside—from the modest balconies overlooking the grounds' delightful orchards, to the sparkling stone-surrounded swimming pool open for seasonal sunning. Each guest room is individually designed, with no two alike, and thoughtful care is clearly evident in the beautiful antique furnishings and authentic European déor. Considerate guest amenities such as satellite television and wireless internet access are designed to provide the utmost in comfort, while en-suite baths and air conditioning are further modern additions to this historic property. Views from the rooms and suites gaze over Provençal gardens and the majestic rolling landscape of Chemin du Lac to remind you of the remarkable character of this beautiful destination.
One of the reigning supremes at La Bonne Étape is its distinctive and delectable culinary offerings. With a star Chef de Cuisine, meticulous artistry is put into the hotel's restaurant menus, which serve everything from homemade lavender ice cream to contemporary takes on traditional family recipes of regional classics. The organic kitchen garden provides a bounty of delightfully fresh produce and herbs, making each meal a sensory experience unique to your immediate surroundings. Venture off-site to discover even more of Provence, with bountiful cultural and recreation options. Visit the Citadelle de Sisteron just 15 minutes away, with its historic village and ancient architecture, or journey to the Gorgoe du Verdon, where the massive Verdon canyon and its winding river provide endless opportunities for hiking and scenic views. Other activities nearby include golf, with a scenic 18-hole course just 25 minutes from the hotel, biking around the area's many orchard and country roads, and horseback riding to explore the region on picturesque trails and routes. Enjoy your days, and enjoy your return to a hotel as genuine as can be. Experience Provence from the inside out, with your stay at La Bonne Étape.
Location of La Bonne Etape
La Bonne Etape
Chemin du Lac
04160
Château Arnoux Saint Auban, France
Nearest Airport: CEQ
Amenities for La Bonne Etape
General Information
18 Guest Rooms
On-Site Amenities
WiFi
Garden
Outdoor Heated Pool
18-Hole Golf Course
In-Room Amenities
Air Conditioning
DVD Players
Hair Dryers
In-Room Safes
Mini Bar
Satellite Television
Individually Designed Rooms
Bathrobes & Slippers
Activities
Cooking Classes
Hiking
Wine Tasting
Mountain Biking
White Water River Rafting
Nearby
Hot Air Ballooning
Interests
Food & Wine
Summer Getaways
Reviews for La Bonne Etape
---
Everything exceeded our expectations, from the kind and genuinely nice staff, the beauty and charm of the place, and of course the cleanliness. Every detail is considered. This was not a stay at the hotel, it was a great experience.
lucyrC1398IO - North Hampton, New Hampshire
---
We stayed one night on our way south to the coast and after a 7 hour drive through the mountains(which were stunning)we arrived feeling a little weary and in need of some chill out time, so we sat around the pool which was delightful and the waiter brought us some wine. The deal we booked with the hotel included dinner in the bistro and breakfast in the main restaurant. The bistro lacked atmosphere and could do with some TLC and some different lighting or candles on the tables. The food was nice, but nothing special. The breakfast was much better and the restaurant upstairs was very nice, in fact we wished we had paid more and dined in the there the night before.All of the staff were great, very friendly and helpful. Our room had a small Juliet balcony and shutters which opened with a view over the pool and mountains behind.
Victoria1322 - Stockton-on-Tees, United Kingdom
---
The setting is of a former high quality relaid chateaux hotel but it seemed a bit dated. The room had heavy old cabinets. The shower had sinks that would've been modern 10-15 years ago but seem old today. grounds and the pool were impressive.
uri123 - San Diego, California
---
La Bonne etap translates " a good stay" and indeed it was. The village of Chateau Arnoux has little to offer for tourists but is a reasonable drive to villages in the Luberon and to Aix de Provence (1 hour via highway). We purposely visited the village for a stay at the hotel and to enjoy the two in house restaurants ( separately reviewed). After four nights, we felt as though we were leaving family as the chef and the staff could not have been more pleasant and helpful. Rooms are charming, comfortable but could use a spiff up, esp the baths. Other reviews noted the open tub shower and the resulting wet floor! Recommend tea and coffee makers in the rooms. Beds are comfy, great pressed bed linens, huge bathtowels and Frette robes - all fine touches. Our friends were in room 24, with a large seating area, in the front but not subject to any road noise. Our room 25 overlooked the pool and the hills. Other rooms had larger balconies or terraces which would offer room to relax as there is no public space other than the pool area. We missed the height of the blooming season but the grounds and vegetable gardens were expansive and relaxing.
CamH800 - Chicago, Illinois
---
Asked in advance for feather pillows. No response indicated they had. They should have told me if they hadn't so i could have taken my own.No feather pillows. Tough steak. Air conditioning unavailable. Run out of croissants at breakfast. Otherwise fine. Nice setting. Friendly staff.
shalex55 - Manchester, United Kingdom
---