Please select your dates to see prices:
---
Sandpearl Resort in Clearwater Beach, Florida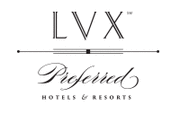 The first new hotel to be built on Florida's pristine Clearwater Beach in a quarter century, a part of the LVX collection of Preferred Hotels & Resorts, couples sophisticated amenities with the appealing warmth of timeless island architecture. Set along the stunning natural beauty of Florida's Gulf Coast, Sandpearl Resort is ideal for year-round family fun or a romantic setting for a couple's getaway. This AAA 4-Diamond resort blends natural beauty with premium comforts and warm, personalized service. Each eco-friendly guest room accommodation features spectacular views of the coastline, Mandalay Bay, or the Gulf of Mexico. With a Floridian-inspired décor and thoughtfully appointed premium amenities guest will enjoy their stay in any of the resort inviting rooms and suites.
Kids vacationing at Sandpearl Resort will find enjoyment at Camp Ridley, named one of the "Top 10 Beach Resort Kids Clubs in the World" by USA Today Travel. Sandpearl Resort is the first Silver LEED-certified resort in Florida and boasts the city's only 4-Diamond restaurant, Caretta on the Gulf. Because relaxation is essential, you can step from your room to a private cabana on the gulf front, a lagoon-style pool or to the Sandpearl Spa. Enriching cultural programs include astronomy nights, sea turtle rescue, dolphin sightseeing excursions, bird watching with the Audubon Society, and wine education sessions in the wine room. You might also scuba dive or explore pedestrian-friendly Mandalay Village.
Location of Sandpearl Resort
Sandpearl Resort
500 Mandalay Avenue
33767
Clearwater Beach, Florida
Nearest Airport: TPA
Amenities for Sandpearl Resort
General Information
Ecologically Sustainable Practices
Handicap Accessible Facilities
On-Site Amenities
Concierge
Pool
Spa on Property
Fitness Center
Pool Cabanas
In-Room Amenities
In-Room Safes
Mini Bar
Business
Meeting Rooms
Business Center
Family
Babysitting
Kids Club
Nearby
Shopping
Restaurants
Beaches
Marina
Reviews for Sandpearl Resort
---
We stayed at Sandpearl for a week in late March and had a fabulous vacation. We traveled over Easter/spring break so the hotel was at capacity, but it never felt "out of control" crowded. We stayed in a suite (it was myself, my husband, and our 2 1/2 year old daughter), and it felt very roomy and comfortable. We were able to have our daughter sleep in a separate room (without getting a 2-bedroom), the bathroom was extremely spacious and nice, and we had a full kitchen. While we did not ever cook meals, it was great to have the fridge, microwave, dishwasher, etc. The room also has a washer/dryer in the bathroom, and they regularly restock it with detergent, which was very convenient since we were there a full week. We also had two balconies with a good view of the beach, even though it was not technically an ocean view room.The service was consistently great, from the front desk (accommodating our early check in request and crib for our daughter, etc.) to the concierge helping us arrange dinners (especially Jose!) to the pool staff (including one who went above and beyond and found my lost watch). The hotel is right on the beach, and it is a wide beach with white, clean, soft sand. There were always plenty of open chairs on the beach, and the chairs are free of charge for hotel guests (which is an improvement over our last visit). They also offer umbrellas, cabanas, and beds for rent. The seating around the pool definitely got crowded, but we were always able to find chairs, especially given their policy (which I love) that you can't "hold" empty chairs for more than 30-60 minutes (and the staff will circulate hourly to make sure people are not hoarding chairs from afar). And the pool itself never felt too crowded - the layout of it makes it feel like there is plenty of room to swim and play. Also, there is a "walk in" section, which is great for toddlers, as well as steps and ladders in the deeper sections (but none of it is too deep). For breakfast, the onsite restaurant offers a very extensive and impressive buffet (as well as a la carte options), and kids can eat free with an adult. They also have a nice little carryout place that offers coffee drinks, delicious made-to-order smoothies, and other options, and that opens at 6:00 am (which is great for fly out day, days you don't want a full buffet, afternoon snacks, etc.) The pool restaurant was great for lunch and offered lots of options. Also, the overall location of the hotel is convenient too. There are a wide variety of great restaurants in either walking distance or a short drive away. And they have a free shuttle service (first come first served) that can take guests anywhere within a certain range. Finally, they have a decent gym on site and a great spa! I would highly recommend this hotel for a luxury family vacation (we also traveled 3 years ago as a couple).
---
I have no complaints about this visit. The staff was very friendly. The room was extremely beautiful, large and quiet. The service at the beach was great and the food (Island Burger and Ruby Smash, in particular) was delicious. If only every hotel trip was this nice!
---
Just got back from the resort and all I can say is that this place is top notch. From check in to check out the service and friendliness of the staff is unbelievable. Special shout out to Elaine on the beach/pool bar service! She deserves the Employee of the Year award that was given to her! Steve was great on the beach in the morning to help you get your day set up! Buffet breakfast was awesome. The resort is in a great location and offers a shuttle service up and down the Clearwater Beach. Came to the resort for a long mother/daughter getaway. Will come back with the entire family next year!
---
Great beach location and beautiful facilities. Price reflects this. Staff were very friendly and made the experience more pleasant. Also offers beds in prime beach location for hotel guests only. Free public WiFi also
---
We recently stayed here for a family vacation. While the hotel is nice you do not get what you pay for! The pool was freezing cold our entire stay. It was so cold that nobody was swimming and staff didn't seem to care about the water temp or guests enjoyment. Service was ok but definitely not a 5 star experience. We ate at the restaurant on site and the food and service were phenomenal!
---