Please select your dates to see prices:
---
Hotel Sassongher in Corvara In Val Badia, Bolzano, Italy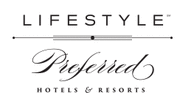 Set in the serene location of Corvara surrounded by mile upon mile of slopes Hotel Sassongher is ideal for guest who find enjoyment in the great outdoors. The scenic hotel, a part of the Lifestyle collection of Preferred Hotels & Resorts, has elegant rooms, each with luxury amenities and decorated with a rustic, antique charm of the Italian region. This quaint Italian ski village offers adventure, pure relaxation and leisure for all travelers.
Known as one of the world's top ski destinations, the Dolomites offer endless ski runs to enjoy, with many from the heights of Alta Badia. For those who prefer other recreational activities, a variety of serene hiking and mountain biking trails ranging in difficulty are featured throughout the area of Val Badia, or play a round of golf at The Alta Badia Golf Course, open seasonally. With a Spa on property, which includes a fitness center, a swimming pool, saunas, and more- guest at the Hotel Sassongher can relax and unwind. The hotel also has comfortable and inviting spots for guests to socialize and enjoy one another's company, they can dine at the full-service restaurant or any of the hotel's three lounges.
Location of Hotel Sassongher
Hotel Sassongher
Strada Sassongher, 45
39033
Corvara In Val Badia, Bolzano, Italy
Nearest Airport: INN, VRN, VCE
Amenities for Hotel Sassongher
General Information
Pet Friendly
Ecologically Sustainable Practices
Handicap Accessible Rooms
On-Site Amenities
Pool
Spa on Property
Fitness Center
Ski Valet
In-Room Amenities
In-Room Safes
Mini Bar
Activities
Hiking
Mountain Biking
Nature Walks
Cross Country Skiing
Golf
Business
Meeting Rooms
Business Center
Interests
Active & Adventure
Ski & Snow
Reviews for Hotel Sassongher
---
This was due to be the highlight of our trip. It was the most expensive hotel we stayed at and was the worst by far. All style and no substance. It felt fake. They were arrogant and complacent and we were treated very poorly. The room on arrival was poorly serviced and missing basic supplies such as tissues. The evening meal is a scrum. The uninspiring buffet gets pounced upon immediately and very quickly runs out. It's poor for vegetarians. There are some rubbish back rooms where unimportant guests get shoved to eat. They charge 7 euros for water and refuse to serve tap water. When i complained to the owner / manga he told me I was wrong. In this place the guest is not the priority. Do not come here - there are loads of much nicer and cheaper places in the area. There is a reason why they have availability when others don't. You have been warned!
---
We spent one night at the hotel. The landscape was awesome. The service couldn't be more kind and competent. The room was huge. The bed was very comfortable as the restroom. A gourmet diner was included in the fare. The swimming pool was also a good experience.
Malugranziera - Sao Paulo, SP
---
After reading all reviews our stay turned out somewhat disappointing. The room was spacious as well as the bathroom. The restaurant was good, with rather formal waiters. However for a 5 (!) star hotel there several critical points to be made. At checking in barely information was given. We had to return for the Wificode. One of the bathrobes had a big hole in it. There was no terrace and only six six sun beds outside near the inside swimming pool. Chairs on our balcony were uncomfortable. The gym had no towels and water. No coffee available after dinner. We were referred to the bar were the waiter left us standing saying he would return subito which he did not do. Since the room lacked a coffee machine no coffee.
---
We were a group of four skiers, all over 60, and really enjoyed this hotel.It is perched above the village with lovely views. Very comfortable public rooms.And the bedrooms are spacious and have plenty of storage (unusual in a ski resort). We didn't use the gym/spa/pool area but looked round it and it appeared very good. Half board was the only option, but the food was so good and varied that it didn't matter. Breakfast was an excellent buffet and dinner a combination of salad and dessert buffets and a choice from 5 starter and 5 main courses from the menu each day. A varied wine list. It promoted its green credentials with a meter on the front wall showing the contribution made by its solar panels, but obviously stop short at drinking water. Our only gripe was that they wouldn't serve tap water in the restaurant. The only option was bottled water at €7 per half-litre - more than twice the price charged by the mountain restaurants. The staff were friendly and efficient, especially the marvellous porter/driver Jackie who drove the shuttle bus to the ski lifts. He somehow always knew when we were returning: we never had to call him and never waited more than three minutes. Altogether an excellent place to stay.
broad6bean - Warwickshire
---
Amazing hotel on all fronts. Staff are friendly and yet totally professional. Food is amazing. Rooms are very comfortable and extremely clean. Love the skiing and recovery in the spa. Old fashioned service in an amazing location!
---