Please select your dates to see prices:
---
Dromoland Castle Hotel in County Clare, Ireland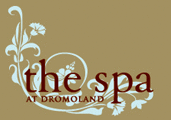 Savour your first glimpse of this majestic castle and its enchanting lake, as you pass through the castle gates. This was the ancestral home of the O'Briens of Dromoland who were the Kings of Thomond and whose lineage goes back 1,000 years to Brian Boru, the only High King of Ireland.
Under glittering antique chandeliers descend grand staircases, meander through elegant hallways and beautifully furnished rooms. Luxuriate in plush, sink-in sofas in front of large, ornate fireplaces with blazing log fires. Relax as our unsurpassed, experienced and friendly staff takes special care of you. The Earl of Thomond's Restaurant offers you a heavenly dining experience that you'll remember forever. Cocktails in Dromoland's Library Bar are sublime, so go on and treat yourself. Appreciate the natural beauty as you stroll through the peaceful Dromoland Estate (with more than 400 acres to explore). Dromoland Castle is also within easy reach of the wonderful Wild Atlantic Way, the Cliffs of Moher, the Burren and all the delights that County Clare and County Limerick have to offer. Conveniently close to Shannon International Airport (gateway to the US and Europe).
Location of Dromoland Castle Hotel
Dromoland Castle Hotel
Newmarket-On-Fergus
V95 ATD3
County Clare, Ireland
Nearest Airport: SNN
Amenities for Dromoland Castle Hotel
General Information
100 Rooms and Villas
Dining
2 Restaurants
Restaurant
On-Site Amenities
Spa on Property
Golf Course
Activities
Bicycling
Fishing
Tennis
Mountain Biking
Archery
Golf
Interests
Active & Adventure
Food & Wine
Golf
Hotels
Reviews for Dromoland Castle Hotel
---
We had a wonderful stay at Dromoland and would recommend this to anyone! Our one night was a great midway break during our 8-day road-trip around the south of Ireland. The staff is excellent, very friendly, and cater to every need. The Pony and Trap excursion with Sean Kilkenny was a highlight - informative and entertaining!!
---
We had an exceptional time at Dromoland hotel, great food, wonderful activities. After a beautiful afternoon biking around the facility and a terrific dinner, we relaxed in the bar and listened to great music.
---
What a wonderful place Dromoland Castle is to stay. The bedroom was amazing (just been refurbished), beautiful grounds,lovely friendly staff and great breakfast. Defenatly worth a visit and will be back again
Nicky M - Kilmallock, Ireland
---
We had two unbelievably wonderful. Nights. Here on our 12 day journey around Ireland. Service is unbelievably prompt and friendly. The castle grounds are treat unto themselves while exploring the castle provided an afternoon of fun. The carriage ride was well worth booking. And the falcon / hawk walk was like nothing we had ever experienced. It will provide memories for a life time. Cannot recommend highly enough. If you have the chance go. Book it ...stay at Dromoland castle
---
We found a high standard of service in every respect. Members of staff were invariably helpful and friendly. When we asked for help it was readily forthcoming. Staff members were willing to go beyond the call of duty where that could could contribute to our comfort and enjoyment of our stay.
cjabarnett - Colchester, United Kingdom
---