Please select your dates to see prices:
---
DUKES Dubai in Dubai, United Arab Emirates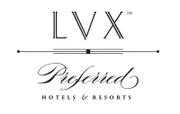 Situated on the Palm Jumeirah, DUKES Dubai, a part of the LVX collection by Preferred Hotels & Resorts, opens its doors for those travelling from all over the world. This luxury hotel offers guests quintessential British charm with cosmopolitan luxury to create a truly memorable experience. Sister hotel to the award-winning DUKES LONDON in Mayfair, this elegant Dubai hotel boasts spacious, contemporary and chic rooms where guests will find tranquility as well as the hallmark of DUKES' signature attention to detail.
Stay at the hotel for its flair for understated sophistication and unrivaled attention to detail. Relax under the sun on the private access beach, or enjoy an variety of resort amenities, restaurants, and the Nakheel Mall which is simply steps away. Visit the Mall of the Emirates, known for its indoor ski resort or the Dubai Marina, a favorite spot for passing time at cafés, shopping at boutique stores, and exploring the trendy nightlife. With so much to do and see, a stay at DUKES Dubai ensures a stay that is both luxurious and adventurous.
Location of DUKES Dubai
DUKES Dubai
DUKES DUBAI Oceana Palm Jumeirah
120015
Dubai, United Arab Emirates
Nearest Airport: DXB
Amenities for DUKES Dubai
Dining
Private Dining
Restaurants
On-Site Amenities
WiFi
Beach Club
Lazy River
Health Club
Infinity Pool
Interests
Beach
City
Hotels
Reviews for DUKES Dubai
---
My Husband and I was at the Duxes hotel in March and we were overwhelmed by the atmosphere of this hotel by the time u enter into the Lobby. Staff at reception are great. House keeping team my regards. West 14th restaurant is beyond exceptional. Thanks Nisha for welcoming us with all the smiles and hugs! Will definitely recommend.
AnnethDonalds - New York City, New York
---
This was perfect for a couple. Located at the palm, by the beach. Own great beach club with infinity pool. Close to the marina and down town Dubai. If you have your own balcony, have your breakfast there. Lovely!!
---
The staff at the hotel is very rude - anything you need or want to ask, they treat you that you are a bother. Also, half of the facilities are closed and there is a lot of construction noise right next to your room - also in early morning hours. The only thing that is ok is the location.
---
Rooms are very small. Did not get upgraded. Lack attention to detail in workmanship. No real sea or beach views as buildings in front block view. Breakfast buffet is good but expensive. Would prefer more luxury hotel or name brand for same price.
---
Friendly staff, excellent view from the window on the palm Jumeirah's brunches. Gym on the 14th floor is a bit avarage. But the pool really liked which is located between the two parts of the hotel. Food is good. But For us it's a whole test to find something to eat in places where we have not been. Daughter is a strong allergic. In the restaurant on the beach, Anton was the one o those friendly guys who helped us with this. He's advised us the dishes and the variations of the dishes that we could taste.
---