Please select your dates to see prices:
---
Asclepios Wellness & Healing Retreat in El Cacao de Alajuela, Costa Rica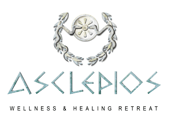 Imagine the lush rainforests of Costa Rica, birds singing, rivers rushing down mountains, and you will picture your fabulous days at Asclepios Wellness & Healing Retreat. This tranquil escape in El Cacao de Alajuela, just a short ride from the capital of San Jose, welcomes you to immerse yourself in the beauty of nature, and heal yourself in the warmth of the tropics. Twelve rooms are open and airy, crafted from pure whites with a relaxed modern design. With the elegance of simplicity, each bright room is warmed by abundant natural light, with large glass doors leading out to private balconies. The open design allows the beauty of nature to flow through your room, while plush accommodations and fabulous marble bathrooms keep you in complete comfort. At Asclepios Wellness & Healing Retreat, modernity is in harmony with nature.
Stretch out by the swimming pool and soak in the sun, or head to the fitness facilities for a morning of yoga and meditation to center yourself. Pamper yourself at the spa, where multiple treatment methods are employed to heal your body. Enjoy organic meals, skin treatments, massages, hydrotherapy and even acupuncture during your stay. Highly skilled spa therapists and a team of select holistic practitioners from all over the world will take your mind and body an unforgettable journey to wellness. Head out into the rainforest to experience the beauty of Costa Rica with a horseback ride through lush mountain trails. Hike along the Poas Volcano, and visit the crater to see the sulfuric lake in the center. Visit La Paz Waterfall Gardens and delight in a ecological tour, walking along picturesque trails, enjoying animal exhibits, and stopping at five amazing waterfalls along the way. Take a canopy tour through the open jungle, and view the vibrant flora and fauna from high above on walkways and skyways. Enjoy a leisurely day of kayaking on Lake Arenal, or an exhilarating whitewater rafting trip down the Rio Toro. After a wonderful day exploring, return to the hotel for an amazing organic dinner, with mostly vegetarian and non-vegetarian meals crafted into an exciting modern menu. Drift off to sleep that night in the comforts of Asclepios Wellness & Healing Retreat, and embrace the healing properties of the resort and of the nature that surrounds you.
Location of Asclepios Wellness & Healing Retreat
Asclepios Wellness & Healing Retreat
El Cacao de Alajuela, Costa Rica
Nearest Airport: SJO
Amenities for Asclepios Wellness & Healing Retreat
General Information
12 Guest Rooms
Ecologically Sustainable Practices
Only 14+ Years Permitted
Dining
Restaurant
Organic Cuisine
Vegetarian Cuisine
On-Site Amenities
Concierge
Spa on Property
Wellness Center
Multilingual Staff
Hamam
Outdoor Pool
Personal Trainers
Meditation Spaces
Outdoor Whirlpool
In-Room Spa Services
Outdoor Spa Treatments
Nutrition Programs
In-Room Amenities
Bathrobes
Ceiling Fans
Direct Dial Telephones
Marble Bathrooms
Luxury Linens
Luxury Bath Amenities
Individually Designed Rooms
Hammocks
Floor-to-Ceiling Windows
Activities
Hiking
Pilates
Nature Walks
Tai Chi
Yoga
Cultural Tours
Meditation
Wellness Programs
Horseback Riding
Nearby
Historic Sites
Parks
Nature Reserve
Reviews for Asclepios Wellness & Healing Retreat
---
We paid Ā£700 for 3 nights here, and a massage each. It genuinely feels like we've been scammed. I'll start with the positives: the rooms are very spacious and the views are amazing. Now for the negatives: the staff is polite but incredible stretched/clueless, the breakfast is a joke, the service is slow, the pools are freezing and therefore unusable, half the machines in the gym are broken, the whole place is slightly worn out (the shower knob just fell off one day, the bath was stained..), the massage was incredibly disappointing. It also took 2 tries and 2 completely rescheduled days to get the massage booked in properly. Save your money and your sanity, and stay down the road at the Villa San Ignacio - staff, food and drinks are way more appealing and wallet friendly than here.
missdecadent - London, United Kingdom
---
I stayed here on my own for two nights and was deeply disappointed and quite frankly annoyed at how much I paid for the hotel. I have since stayed in 2 and 3 star hotels that have provided better amenities and activities. I arrived late (~1am) and the security guard kindly showed me to my room (Aphrodite). The first thing I noticed were no locks on the balcony doors which meant my security (as a solo traveller) was compromised and I ended up placing a hair tie around the door handles. The safe had also run out of battery, so no where to store my passport or other valuables. The fan is set low with no means of changing the speed so it was permanently hot, there were chips in the bath, squashed bugs in the toilet, the dividing door between bath and shower was rusty, meaning it didn't open or close properly, only one of the two basins worked and there was no handsoap. The overall cleanliness was not good - they must have hired a VERY good photographer for the website! The breakfast was extremely basic, albeit the food was generally tasty and the waiters were friendly. Coffee is not free after breakfast, they charge for it, which is crazy considering I have since stayed in a 2* hotel which provided it free all day. The receptionist wasn't particularly helpful when I was trying to find things to do, being on my own I was keen to try an excursion. There are no walking trails around the grounds or forest, so I booked a massage which was very expensive in comparison to other places I have since stayed in. Essentially the wellness and healing part of this hotel are at an additional expense, there are NO free activities provided by the hotel, not even a morning yoga session which many other 4* rated hotels offer. I would highly recommend staying somewhere for half the price, you will not get value for money here!
---
Beautiful location, nice rooms but absolutely no customer orientation! As a guest you either have to accept the concept of the hotel or you better don't go there: no WLAN in the rooms, during the day you get nothing but water (no drinks or juices available), dirty and ice-cold pool, jacuzzi also ice cold (who on earth wants to use an ice cold jacuzzi??), Sauna costs extra but staff didn't even offer to turn it on, and the breakfast is a joke: no choices at all - you get what the hotel thinks you should have (one piece of toast but no butter or jam, some fruit, cranola but no joghurt or anything, no eggs, no cheese, 1 glas of juice (again the hotel decides what juice you will get and you can NOT have a second glas), and tea or coffee but without milk because the hotel doesn't serve milk.... I never experienced something like this! Considering the price of the hotel this is unacceptable!
---
My husband and I spend the weekend in Asclepios. The place is beautiful, the gardens, main entrance and surroundings are just awesome. Nice swimming pool and jacuzzis. The Hammam (sauna) was energizing and relaxing. The rooms are gorgeous, every room have a different personality, we stayed in Afrodita, with a cute bathtub and breath taking views. Food was superb, dinner was delicious and well presented. Braulio the manager and Christian the waiter/bellboy help us with every thing we need it! I super recommend this hotel!
Pilly H - Santa Ana, Costa Rica
---
My wife had a groupon from 4 years ago that she never used for this resort. We decided to stay here for 3 nights during our 7 day vacation, because we technically already paid. One review I read on this website summarized an important feature of this location and that is that this is a wellness retreat--don't expect a lot of modern frills. We arrived in the late rainy season on a Wednesday and my wife an I were the only people at the resort for the first night. There only appeared to be three people working on the property: a front desk person, a security guard, and a waiter. They next day, they had landscapers out doing gardening and pressure washing the sidewalks. People started arriving and by Friday night there were 2 or 3 other couples checked-in to the retreat. Most of them were Spanish speaking and I assumed they may be locals getting away for the weekend. Things I liked: The rooms on the 2nd floor of the retreat are spacious with a balcony. The balcony overlooks a valley with mostly trees. You will tend to wake up at daybreak to the light of the sun and birds fluttering around outside. Some people don't like this as they want to sleep in, but I loved it. The gym at the resort is much better than at many hotels. They have a Cybex functional trainer and decent cardio options (treadmills, bikes). The waiter who served us (Paul) was very attentive. While at the resort, we didn't see a single mosquito. Things I didn't like: The pool was super cold. I only used it once as it was too cold to even be "refreshing." There is a hot-tub, sauna and steam room but you have to pay to use it, and it requires advance notice to use. As this is a retreat, don't expect to see any cocktails on the menu. Another thing I didn't like was the bathroom--as there seemed to be a lack of privacy. There are no curtains and shower door in the bathroom. When standing in the shower, you look straight down into the garden. Anyone walking around behind your room in the garden can stop for a free peep show. Neutral: Dinner at the resort is good, but keep in mind that it's heavy on the vegetarian side. My wife and I averaged $45/night for dinner. The included breakfast was nice, but it's really just a few slices of fruit, toast and coffee. Literally 3 slices of papaya and honeydew, 1 slice of pineapple, 2 small slices watermelon and 2 slices of toast. Also, no WiFi in the room. I knew this going in, but it would have been nice to have WiFi in the room. I like to unwind with an episode on Netflix before going to bed. The one thing that really helped make this retreat work for us was the fact that we had a rental car. It allowed us to explore and take day trips. The rental car company also rented a mobile phone to us which worked as a GPS device and a hot spot. Without a rental car and phone, we may have gotten really bored at the retreat.
Prince_of_Vacay - Orlando, Florida
---