Please select your dates to see prices:
---
The Cove Eleuthera in Eleuthera Island, Bahamas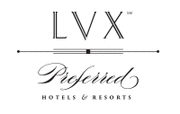 Set on the Bahamian island of Eleuthera in picturesque Gregory Town, The Cove Eleuthera offers luxury and stylish comfort with a tropical feel. A part of the LVX collection of Preferred Hotels & Resorts, this stunning resort invites guests to experience true serenity at the intimate beach-side resort. Delight in the pristine sands shimmering under endless blue skies, waves rolling gently ashore, and the crisp salt-tinged air of morning in the Bahamas as you wake to the beauty of Eleuthera. With an array of accommodation styles including guest rooms, suites, and villas, this beach-side resort creates a luxurious atmosphere of being in a home away from home. Most guest accommodations include stunning views of Eleuthera and the ocean, with modern island design aesthetics. Guests can enjoy a range of amenities, including individual air-conditioning, hairdryers, in-room entertainment, laundry, valet services, high-speed WiFi access, and in-room coffee-making facilities.
Unwind within the resort's endless infinity pool, with its edge leading to the pristine Caribbean Sea, or soak up the sun's rays on the sun deck. Indulge with a well-deserved spa treatment, then stretch out on the warm sands and soak in the delicious tropical sun. Dive into the crystalline surf and spend a relaxing day snorkeling or kayaking along the shore, or spend a day at Surfers Beach. An array of walking trails awaits, letting secluded and pristine pieces of the island to be discovered with ease. Venture out onto the open ocean for an exciting day of deep sea sport fishing, or sail into the sunset on a luxurious yacht as you sip champagne on gorgeous decks. After an amazing day, return to the resort to dine on mouth-watering seafood, and watch the sun set majestically over the sparkling pink sands of the twin coves.
Location of The Cove Eleuthera
The Cove Eleuthera
Queen's Highway
Eleuthera Island, Bahamas
Nearest Airport: ELH
Amenities for The Cove Eleuthera
General Information
26 Rooms and Suites
Non-Smoking Property
Pet Friendly
Dining
Restaurant
Room Service
Bar & Restaurant
On-Site Amenities
Concierge
Spa Services
Fitness Center
Butler Service
Beach Beds
Beach Access
Beach Amenities
Infinity Pool
Complimentary WiFi
Complimentary Use of Bicycles
In-Room Amenities
Complimentary WiFi
Activities
Bicycling
Cooking Classes
Deep Sea Fishing
Excursions
Fishing
Kayaking
Sailing
Cooking Demonstrations
Scuba Diving
Snorkeling
Ecological Excursions
Boat Excursions
Yachting
Surfing
Cultural Tours
Four-Wheel Drive Excursions
Bird Watching
Boating
Sightseeing
Paddleboarding
Horseback Riding
Water Sports Programs
Nearby
Historic Sites
Beaches
Marina
Nature Reserve
Interests
Active & Adventure
Beach
Family
Reviews for The Cove Eleuthera
---
Staying at the Cove is a special experience. Like some remote places that I visited (see Bamba de Areco, Pulau Pangkor Laut, etc.), the hotel is located in a remote/quite area. Typically the kind of ideal location for romantic trips or if you want escape from the crowd of large resorts. The place is truly magnificent and perfect to relax. Eleuthera is a beautiful island too but a quite trip outside of the hotel will let you see that the island itself is not as beautiful as the hotel and it lacks activities, shops, and points of interest. The food in the restaurant is overall good but the choice is limited. I won't talk that much about the prices (many will say they are too expensive - but I find they are consistent with the remote setting of the hotel and in line with prices you may pay in similar hotels in the Carribean or Bermuda). However be advised that F&B will be a significant part of your budget (50% of our initial payment for the room). The hotel could probably improve the decoration and cleanliness of the rooms. The linen/curtains in ours were a little bit dirty (my wife was also surprised that the linen was not changed during our stay).
Aurélien L - New York City, New York
---
Thoroughly enjoying The Cove! The staff and the food are exemplary...rank right up with the "best". Accommodations are comfy and pleasant, again, the staff is amazing! The bathrooms are clever (3 showers!!) and contemporary! All needs met and then some. It is off the beaten path so perfect for a wuiet recharge!
Jacque H - Sarasota, Florida
---
The Cove was lovely. The food at the restaurant was outstanding! We never had a bad meal. Drinks are also very good. It's not cheap, but nothing is in the Bahamas. All the servers and workers were super friendly. My only complaint is that the furniture is low for us 65 yr. olds. Nespresso machine with pods in the room was a nice touch. Sometimes we were confused as to who our server was. I think they were confused too. Not a big deal. We would definitely go back.
seattlebarb - Seattle, WA
---
Pros: - The star of the show is undoubtedly the location, which is phenomenal. Two bays. Crystal clear water. Perfection. - Great infinity pool and deck. Perfectly oriented. - The food is excellent (particularly by Caribbean standards where it can be a bit hit and miss). The sushi is world class. - Paddle boards, kayaks etc readily available on the beach. - Good gym - big and well-equipped. Cons: - Service in the restaurant is seriously slow at times, particularly when busy. Staff often needed to be chased for things. No foresight etc. - Asked for a glass of cab sav at the restaurant. Was told there were two. I said whichever was cheaper would be fine, only to find I was given the more expensive one ($26 vs $14/ glass). Irritating on principle! - The rooms are okay but nothing special for the price. Some of them are basically upmarket dorm rooms. - My wife had a 1 hr massage that only lasted about 45 minutes. - Asked for our room to be cleaned while we were out one day. Came back 2 hours later to find it hadn't been. - Rooms very light, even with curtains closed, and pillows feel like they are filled with cotton balls! Overall, an incredible location and wonderful food let down by poor service.
---
This small (we prefer) beach front resort is in a beautiful setting on the Caribbean side of Eleuthera. The Cove's property has lovely rolling hills, a smattering of hammocks, plenty of beach chairs and umbrellas. The property is not designed to accommodate any guests who need an assist for walking. There are steps and uneven walking surfaces everywhere. There is one shop on premises which is underwhelming and particularly devoid of sundries and snacks. (On your way from the airport you may wish to stop for some snacks for the room). Our room was beachfront (a small lawn from the room to the beach). The water was beautiful for swimming; this is not a destination for snorkeling. There are no coral reefs, as south beach and it's cove are man-made. We tried the North Beach also and we were the highest density of wild life in the water. The resort has stand up paddle board and kayaks for your use. There are minimal group activities- a 30-minute morning stretching class, 3 times per week at the pool deck and 30 minute demos/class for SUP and kayak (but we did not see any of those occurring when we were there- a couple of days were windy with rough waters). The spa has two wonderful masseuses. Go for it! Great massage... Our room (#23) was clean, a good size and had 2 couches (and of course bed and storage). Caution about the edges of the furniture- both the housekeeping staff and us got shin pointers walking into it- we solved the problem in part by attaching hand towels to the ends of the furniture. The bed was very comfortable.. the wireless network modem was on the side of the bed and could use a good dusting. There is no desk/table in the room, even though there was plenty of space- we would have appreciated this to set our computers on for uploading images and answering emails. We went to the restaurant and sat at one of the bars to do these tasks. There were 3 speed bikes that you could take off property to ride the island if you want- caution about traffic- there seem to be no speed limits on the narrow road, but riding along the road is beautiful (go earlier in the day as there is no shade protection) The food in the restaurant was excellent and interesting- great variety. We did not feel it was overpriced like some reviewers complained about. (All food on the islands is expensive...) The restaurant staff was very friendly and lovely albeit a bit disorganized. Katrina is an outstanding wait-staff person as were many of her colleagues. It as hard to tell who was in charge of organizing the restaurant and service. We had to laugh a couple of times at what was served, for example t the avocado toast came without avocado. I think some of these issues may be resolved when they get a new manager. (but don't let those little things keep you away, just do not expect perfection). We heard the new company owning the Cove is planning an expansion in the next year, with the addition of a restaurant and maybe more rooms. A couple of tennis courts would also be a great addition. For any of our transportation needs, Wallace is your go-to person- he is the unofficial Mayor of Welcome. (Make sure you are clear about telling the front desk staff that you would like him to pick you up and be clear about the time). Or you can contact him directly..(they have his number). We spent 5 nights at the Cove- a perfect amount of time and left feeling very relaxed. Bring an open mind, shin guards to wear to protect from the room furniture and have a grand time!
---