Please select your dates to see prices:
---
The Cove Eleuthera in Eleuthera Island, Bahamas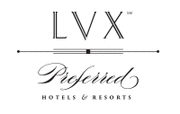 Set on the Bahamian island of Eleuthera in picturesque Gregory Town, The Cove Eleuthera offers luxury and stylish comfort with a tropical feel. A part of the LVX collection of Preferred Hotels & Resorts, this stunning resort invites guests to experience true serenity at the intimate beach-side resort. Delight in the pristine sands shimmering under endless blue skies, waves rolling gently ashore, and the crisp salt-tinged air of morning in the Bahamas as you wake to the beauty of Eleuthera. With an array of accommodation styles including guest rooms, suites, and villas, this beach-side resort creates a luxurious atmosphere of being in a home away from home. Most guest accommodations include stunning views of Eleuthera and the ocean, with modern island design aesthetics. Guests can enjoy a range of amenities, including individual air-conditioning, hairdryers, in-room entertainment, laundry, valet services, high-speed WiFi access, and in-room coffee-making facilities.
Unwind within the resort's endless infinity pool, with its edge leading to the pristine Caribbean Sea, or soak up the sun's rays on the sun deck. Indulge with a well-deserved spa treatment, then stretch out on the warm sands and soak in the delicious tropical sun. Dive into the crystalline surf and spend a relaxing day snorkeling or kayaking along the shore, or spend a day at Surfers Beach. An array of walking trails awaits, letting secluded and pristine pieces of the island to be discovered with ease. Venture out onto the open ocean for an exciting day of deep sea sport fishing, or sail into the sunset on a luxurious yacht as you sip champagne on gorgeous decks. After an amazing day, return to the resort to dine on mouth-watering seafood, and watch the sun set majestically over the sparkling pink sands of the twin coves.
Location of The Cove Eleuthera
The Cove Eleuthera
Queen's Highway
Eleuthera Island, Bahamas
Nearest Airport: ELH
Amenities for The Cove Eleuthera
General Information
26 Rooms and Suites
Non-Smoking Property
Pet Friendly
Dining
Restaurant
Room Service
Bar & Restaurant
On-Site Amenities
Concierge
Spa Services
Fitness Center
Butler Service
Beach Beds
Beach Access
Beach Amenities
Infinity Pool
Complimentary WiFi
Complimentary Use of Bicycles
In-Room Amenities
Complimentary WiFi
Activities
Bicycling
Cooking Classes
Deep Sea Fishing
Excursions
Fishing
Kayaking
Sailing
Cooking Demonstrations
Scuba Diving
Snorkeling
Ecological Excursions
Boat Excursions
Yachting
Surfing
Cultural Tours
Four-Wheel Drive Excursions
Bird Watching
Boating
Sightseeing
Paddleboarding
Horseback Riding
Water Sports Programs
Nearby
Historic Sites
Beaches
Marina
Nature Reserve
Interests
Active & Adventure
Beach
Family
Reviews for The Cove Eleuthera
---
We just spent 7 days at the cove back in late April. We were looking for a tropical get away without the 15 hours of travel to Hawaii and we wanted some seclusion. The Cove looked like the perfect spot. The location is remote. It's about a 30 minute drive from the airport (North Eleuthera) with not much in between. You do cross over looking glass bridge which is the narrowest part of the island. The dark Atlantic on one side the turquoise blue waters of the Caribbean on the other. I would highly recommend having the resort arrange transportation for you. Not sure about speed limits; if they have them they must be pretty lose, because they drive as if they are responding to a 5 alarm fire. Buckle up and hang on. The grounds are neatly maintained. The office, gift shop, cabanas, villas, restaurant and the sanctuary building surround a very tranquil garden like area. There are lots of palm trees with swinging hammocks strung between. The front desk staff can be attentive, but if the phone rings, they will stop you in mid sentence to answer it. We had a 2 room suite in the Sanctuary building. It was setup with a full bath and shower and a half bath. The rooms were large and clean. The Our room was serviced early each morning with a turn down service each night. Here is where the camping comes in. The most obvious thing we noticed when we started unpacking our suitcases was there was no where to put our clothes. There was a small closet (with a safe) that you could hang a few items but no where to put folded clothes. All of the furniture sat about 12 inches off the ground. Our bedroom consisted of a bed a chair, 2 night stands that were barely large enough for the lights and a shabby cabinet hung on the wall under the TV. Inside the cabinet was the Nesspreso machine, ice bucket and bar ware. The other room was setup with 2 chase like sofas, a similar cabinet and tv setup. The bed and the cushions for sitting were comfortable but because of the height of everything you felt like you were on the ground. In my opinion the comfort of the rooms and the fact that we had to live out of our suitcases was not a Sanctuary of comfort nor what I would've expected at the rates we paid. From our exploring that week, all the rooms we saw were exactly the same setup. The last few days of our visit we did have someone above us and you definitely will hear their every step. We had read another review that had mentioned the sharp corners on the furniture. We dismissed that when we read it but fully understand it now. If you're not careful you could easily injure an ankle on the sharp ninety degree corners. Almost all of the soft goods both outside (pool, beach, and restaurant) should be replaced. Not a 5 star image There are 2 amazingly beautiful beaches. They both are worked and serviced by attentive young men. They go to great effort to make sure you are taken care of. From setting you up with towels and ice water (and keeping it going thru the day) to also taking your order for drinks and lunch. They also manage the kayaks and paddle boards. The beaches are clean and the water is the clearest I've ever seen. You are mostly captive to the Cove once there. Daddy Jo's is the closest offsite restaurant & they do offer pick and return transportation for free. The food at the Cove, (breakfast, lunch and dinner) was outstanding. It was fresh, beautifully plated and well thought out. Like most high end resorts it's also very expensive but believe in value. Again we had read other reviews about slow service. We encountered that too but believe that may be a cultural thing. The one thing we did notice with the wait staff were the inconsistencies from one to another. You may have a server that acknowledges you as a guest and then there are those that make you feel like you should be the one serving yourself or them. This is a training issue that should be addressed. The best spot at the Cove is the Point bar. What a treat to have afternoon cocktails. Hopefully Kirk or Theo will be taking care of you. In closing, we loved our visit but for what we spent I would've expected more in comfort specific to our accommodations and level of service. This place should be a 5 STAR property. It has most everything they need to do so, they just need to freshen up some things, work with the staff and make the rooms true sanctuaries.
gator123123 - Savannah, Georgia
---
I just read some of the reviews. Most are great. We stayed for a week and it was one of the most amazing resorts ever. The care that staff showed was amazing. They would do anything to make your stay remarkable. When you read the 2 or 3 terrible reviews you already know that no matter what some people get, its never right. No act of kindness goes unpunished. The resort only has one dinner restaurant. It was a concern before we arrived. The restaurant is a world class restaurant. Different dinner specials each night like being in different restaurant. Attentive staff, fabulous beaches and beach attendants, great drinks and some cool things to do if you rent a car for a day or two. What an unusual resort. Have been to almost all caribbean islands and dozens of high end resorts. This was the best. Just book and enjoy-
richwhy - Albany, New York
---
Property itself is beautiful. New & modern with a wide array of accommodation options. The Oceanfront master cove suite was wonderful. Would we go back? No. Too many other places to go that offer more. We stayed 4 nights & ready to go after 2. If you want to just relax & have great food w/ little effort, I'd recommend. We, however, felt trapped. No where close to go & explore. Couldn't even get a rental car if we wanted to & cabs are expensive (priced per person). So, they've got you & you are stuck there. Since it's not on a stretch of beach, you feel even more trapped. Great couple get away for a weekend, but for the price, you can accomplish that locally in the U.S. In general, we along w/ many other couples we met on this trip were very disappointed in Eleuthera all together, especially Harbour Island, which was a dump. Food is fantastic, but you can't get simple things like berries. Food & drinks are very expensive. Kids meals do not come with a drink nor a single side, but are all well over $15 plus tax & all the fees. Service varied & should have been consistently good for a 5-star. By some, typical Bahamas slow & others were amazing!!! Those few need to be recognized! Concierge- Meredith Bar-Tony & Theo Restaurant- Matthew, Noi & Valenicia Housekeeper- Leah
VirginiaChicken - Virginia
---
We checked into our room...not an inexpensive price. Overlooking the staff housing and play grounds. There was water dripping from a hot water heater which is in the ceiling. They had to move us. Next door to the same crappy view. They could have moved us to a better room but they didn't. I will not be coming back here.
---
The Cove is a quiet, intimate resort and is beautiful!! All has been said, but I would just say that if you are searching for a place to immediately relax and enjoy a beautiful beach and wonderful service, don't hesitate to come here. the staff were all exceptionally friendly, service was excellent, the beaches beautiful and the property lovely. The food was very good. A lot has been said about how expensive food and drink are and I must agree. More than most resorts of this level but at least it was quality. Drinks were great. Service on the beach excellent. And we loved the sunset bar at the end of the day. It is remote without too much around, but to me, The Cove is a place to relax and recharge your battery. Not a base for a whole lot of outside activity. There are two hotels now where I felt immediately relaxed and after 24 hours completely de-stressed....The Cove and La Casa Que Canta in Mexico. Both just have that "nothing to do but enjoy your surroundings" feeling. So now I have added The Cove to my "favorite must go back list" And this is a very short list. I will say that I did notice some areas that seemed to need attention. Lounge chair cushions with heavy usage showing, some areas in need of a paint. Just signs of natural wear and tear especially with the sea air, but just had a feeling that in a year or two, could teeter on feeling shabby if things were not addressed. I realize I am being picky because I did absolutely love this place! I just hope it stays as nice. One word of note...if you are going over a weekend, I would check about weddings. We came Sunday - Wednesday so between weekends, but there was one the weekend before and as we were leaving. The second one they were closing the resort, but the one when we got there, they did not. It would be super disappointing and aggravating for us to have shown up with a big wedding taking 70% of the resort so note to self to check on that if/when I go back. I would not go with a wedding in house. But that is just me. Also, I would not say this is a family friendly place. I am sure they allow children but most are couples wanting quiet so I think it would be really stressful with kids. Just not the right place. Anyway, this is a great place and I look forward to coming back next time I need a recharge! Loved The Cove!
txtvler2016 - Dallas, Texas
---