Please select your dates to see prices:
---
Grand Isle Resort & Spa in Emerald Bay, Bahamas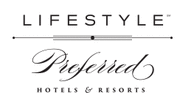 On the Bahaman island of Great Exuma, surrounded by the crystal waters of the Atlantic, is Grand Isle Resort & Spa, a part of the Lifestyle collection of Preferred Hotels & Resorts. Located on stunning Emerald Bay, with its shimmering white sand beaches, this resort is truly a little piece of paradise. With 78 spacious villas, each elegantly crafted with vibrant earth tones and a comfortable beach atmosphere, you will instantly fall into the tranquil island atmosphere. Marble soaking tubs and fine linens ensure your comfort, while the view from your private terrace will take your breath away. Imagine cosmopolitan modern elegance meets secluded beach bungalow and you will picture the fabulous Grand Isle Resort & Spa.
Head straight from your villa to the water's edge at Emerald Bay Beach and dive in to start off your day. Glide through the sunken underwater trails while snorkeling at the resort's one-mile, underground coral reef, or dive 75 feet straight down at the popular and striking Exuma Wall. If you prefer to experience the Bahamas by boat, island hop through the Exuma Cays, or wade along one of the myriad beautiful sand bars. For some fantastic fishing take a boat on the open water and make a catch from the deep sea, or head to the reefs for an exciting day of bonefishing. For a more relaxing day, head to Sea Star Spa and melt your stresses away with a Swedish massage or refreshing seaweed wrap. For a great meal, head to the The Palappa Grill. Overlooking the pool and bay, this outdoor restaurant is the perfect place to relax and enjoy contemporary American cuisine or fresh local seafood dishes. For a wonderfully romantic dinner for two (or a gathering of up to twelve), partake of the private dining option at The Overlook. Choose your menu, and a main course, and a chef will prepare and serve your meal in the private mini-palapa. At the Grand Isle Resort & Spa, luxury and comfort are the focus of your stay, and with the elegant accommodations and beautiful natural surroundings, you are sure to be delighted.
Location of Grand Isle Resort & Spa
Grand Isle Resort & Spa
PO Box EX-29253
Emerald Bay, Bahamas
Nearest Airport: GGT
Amenities for Grand Isle Resort & Spa
Dining
Poolside Dining
Private Dining
On-Site Amenities
Concierge
Spa on Property
Fitness Center
WiFi
Outdoor Pool
Music & Movie Library
Outdoor Whirlpool
Sun Deck
In-Room Amenities
Air Conditioning
Satellite Television
Marble Bathrooms
In-Unit Laundry Facilities
Flat-Screen Televisions
Luxury Linens
Activities
Kayaking
Tennis
Snorkeling
Boat Excursions
Family
Children's Programs
Babysitting
Highchairs
Reviews for Grand Isle Resort & Spa
---
Don't go here. The management is awful. this place is poorly run . Food terrible unless you like frozen and fried foods. Rooms are gorgeous and so are the views but they should be ashamed at their environmental practices. See photos of plastic. Giant bulldozers came and buried all the plastic right on the beach. So sad. They will ruin their own economy with these practices.
---
A week was not long enough - II would love to spend a month at this amazing location. We had a 2 story town house style accommodation that came with a golf cart. The beach was just out the window past a strip of gold course. Emerald Bay is the most beautiful un crowded beach! It is absolutely paradise
Hinrichsen J - Sacramento, California
---
The staff were super nice especially Paul at the front office. The views were incredible and the Exumas are Spectacular!!. The Big Problem was the room and the concierge service. We came for 2 days of fishing and 2 days of local fun. We confirmed our fishing trips repeatedly many times prior to arrival because it was the highlight of our trip. They COMPLETELY messed up BOTH of our fishing trips and ruined our vacation. We even paid to travel to the deep sea charter at the other end of the island only to find out that a fishing charter was never scheduled and we had to pay the $$ cab service all the way back. Fishing trip #1 completely GONE and RUINED!! We still had the full day of bone fishing to look forward to again triple confirmed with Grand Isle concierge ahead of arrival and once again a Disaster.!!...The charter was a No Show!! We waited at the front office at 7:30am and NO ONE showed and later we were told No Charter!! This trip was a TOTAL DISASTER---HORRIBLE. Now onto the room....The master bed was broken and falling apart and the mattress was so bad that my wife and I could hardly bend over because our backs hurt soooo bad from the chep mattress. The master shower back up with gross stuff and they cam and "fixed it" only to have it all back up again so we could not use the master shower. We have never wrote anything on social media but felt this had to be provided for anyone spending TONS of $$ to go here as we did. The worst part is the general manager nor any manager ever came to us and No Manager ever said a word to us. Again, the general staff were extremely nice but the concierge service is the WORST we have ever encountered in 30+ years of travel to dozens of high end resorts. It is too bad that the Concierge and the Room were so bad because the Exuma Island is GORGEOUS!!
WindermereFLTraveler - Windermere, Florida
---
We had a wonderful experience at Grand Isle Resort. We had a 3 bedroom villa with an Ocean View which was perfect in every way. The kitchen was great, with what seemed like brand new stainless steel appliances, and the pots / pans etc. were great. The restaurant was perfectly ok, but if you are staying for a while, you will want some alternatives. There is a small grocery store with the basics within 5 minutes from the resort and then we hit the "bigger" grocery store in town for more options. The beach is perfect. The sand was white and soft and even though we were told the resort was sold out, there were never more than 30 or so people on the beach. I don't think I have ever seen water that color. It's absolutely beautiful. We used the paddle boards and kayaks and they were in great shape. The pool is very nice and right next to the restaurant and bar. All in all, this is a wonderful place. The island itself is very low key, the people are very friendly (for some reason, the least friendly people on the island are those who work in the restaurant... a number of guests thought the same thing... but they are still nice enough) and it's easy to get to. We recommend!
MonaH428 - Atlanta, Georgia
---
I just can say that this place is the best I've ever been. Their employees always have a smile. The rooms are really comfortable and have awesome views. I highly recommend to visit Grand Isle and you will never forget the experience
---