Please select your dates to see prices:
---
Grand Isle Resort & Spa in Emerald Bay, Bahamas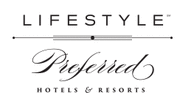 On the Bahaman island of Great Exuma, surrounded by the crystal waters of the Atlantic, is Grand Isle Resort & Spa, a part of the Lifestyle collection of Preferred Hotels & Resorts. Located on stunning Emerald Bay, with its shimmering white sand beaches, this resort is truly a little piece of paradise. With 78 spacious villas, each elegantly crafted with vibrant earth tones and a comfortable beach atmosphere, you will instantly fall into the tranquil island atmosphere. Marble soaking tubs and fine linens ensure your comfort, while the view from your private terrace will take your breath away. Imagine cosmopolitan modern elegance meets secluded beach bungalow and you will picture the fabulous Grand Isle Resort & Spa.
Head straight from your villa to the water's edge at Emerald Bay Beach and dive in to start off your day. Glide through the sunken underwater trails while snorkeling at the resort's one-mile, underground coral reef, or dive 75 feet straight down at the popular and striking Exuma Wall. If you prefer to experience the Bahamas by boat, island hop through the Exuma Cays, or wade along one of the myriad beautiful sand bars. For some fantastic fishing take a boat on the open water and make a catch from the deep sea, or head to the reefs for an exciting day of bonefishing. For a more relaxing day, head to Sea Star Spa and melt your stresses away with a Swedish massage or refreshing seaweed wrap. For a great meal, head to the The Palappa Grill. Overlooking the pool and bay, this outdoor restaurant is the perfect place to relax and enjoy contemporary American cuisine or fresh local seafood dishes. For a wonderfully romantic dinner for two (or a gathering of up to twelve), partake of the private dining option at The Overlook. Choose your menu, and a main course, and a chef will prepare and serve your meal in the private mini-palapa. At the Grand Isle Resort & Spa, luxury and comfort are the focus of your stay, and with the elegant accommodations and beautiful natural surroundings, you are sure to be delighted.
Location of Grand Isle Resort & Spa
Grand Isle Resort & Spa
PO Box EX-29253
Emerald Bay, Bahamas
Nearest Airport: GGT
Amenities for Grand Isle Resort & Spa
Dining
Poolside Dining
Private Dining
On-Site Amenities
Concierge
Spa on Property
Fitness Center
WiFi
Outdoor Pool
Music & Movie Library
Outdoor Whirlpool
Sun Deck
In-Room Amenities
Air Conditioning
Satellite Television
Marble Bathrooms
In-Unit Laundry Facilities
Flat-Screen Televisions
Luxury Linens
Activities
Kayaking
Tennis
Snorkeling
Boat Excursions
Family
Children's Programs
Babysitting
Highchairs
Reviews for Grand Isle Resort & Spa
---
Had a wonderful visit! Entire staff was very professional and hospitable. Very spacious, modern and clean villa. Restaurant on site was very good and even made me special vegan dinners off the menu. Overall great experience and will be back!
m232425 - Atlanta, Georgia
---
The "hotel room" was a huge 1300 sf villa. Def the nicest place I've ever stayed at in my LIFE. The kitchen had more gadgets than my own kitchen at home. There were very few people on the white sandy beaches within very close walking distance which made it very private! Due to rains, my plans to propose were cancelled but Obie overheard me talking to the company setting it up and came up with a magical proposal within a few hours to save the day. Obie really came through for me, thank you so much!!! My now fiance was extremely elated with the proposal and the trip. Highly recommend!
---
We were on Exuma for a wedding and stayed at the Grand Isle Resort. Lester and his entire staff could not have been more accommodating. JAY IS THE BEST VALET EVER! We loved him and his funny personality! Our villa was clean and had a beautiful view and the price was extremely fair. The front desk staff and concierge planned a boat tour of the island for us and it was one of our most favorite vacations yet. All of the staff members were so friendly and were such happy people! They told us "we are like this because this is our culture and how we were raised" Our last night they did a Bahamian Buffet and the chef told us she learned to cook from her mother. She used to work on the island of Bimini. The food was DELICIOUS and she was one of the nicest people we have ever met. We are sorry we can't remember her name! We hope to return with our kids very soon! Would give it 6 stars if that was possible! Thank you for an amazing vacation!
amyfkoch - Hillsborough, California
---
Repeat visitor...Greeted with the biggest of smiles and best of service! Loved seeing the best bartender around John James, Asst. Manager Jamiel, and our favorite guys Roger, Modesta, and Falendez! The guest service staff of Nichelle, Anja, Crystal and Patrieka were as awesome as ever! The house keeping team (both am and pm staff) were absolutely incredible! We already are booked to return this summer and bringing a new first time visiting family! We love Grand Isle and the BEST staff around!
1894andy - Winfield, West Virginia
---
Very quickly after arriving at this resort I had to ask myself "am I in the Bahamas"? My past experience in the Bahamas has been limited to Nassau and its surrounding area, and Grand Isle is 180 degrees better. Our Villa was exceptional and absolutely beautiful. Well decorated and well appointed. The grounds are beautiful. Well maintained and very clean. We never heard another guest! Never. Even though the resort was relatively full we never felt crowded - the place seemed deserted. Staff at the resort were exceptional. After a short while they knew our names and our routines. In particular the concierge team was phenomenal. We had dinner reservations each night, spa reservations and most any need addressed, in advance of our arrival. My only suggestion to future guests is to forego the grocery shopping/provisioning service. You are better off taking a taxi for less than the $60 grocery fee, and will save yourself frustration and conflict with a surly third party vendor. After getting into vacation mode I did not appreciate being yelled at, belittled and otherwise told I was wrong by this person who the resort contracts with. Its not worth violating the vacation state of mind and her attitude is so counter to the service provided by the resort staff.
Carla A - Plantation, Florida, United States
---