Please select your dates to see prices:
---
Inverlochy Castle Hotel in Fort William, Scotland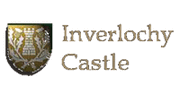 Inverlochy Castle is magnificent in style, stature and setting, while still giving their guests an at-home feeling with a modest size of just 17 charming bedrooms. Built in 1863 by the first Lord Abinger, this exquisite country house hotel sits in the foothills of the mighty Ben Nevis, surrounded by the glens and lochs of Scotland's West Highlands. While staying here, you might retire to an aptly named Queen's or Prince's Suite, or enjoy a meal in one of three exquisite dining rooms whose elaborate furnishings were presented by the King or Norway.
Less than three hours outside Glasgow and just three miles from picturesque Fort William, the castle is beautifully situated. From here you can take an afternoon sail to Seal Island, play a round on the 18-hole Fort William Golf Course, or embark on a day of fishing. Whether hiking or horseback riding, you will encounter breathtaking scenery, including lochs and waterfalls. And along with landed gentry pursuits such as clay pigeon shooting or snooker, you can also try the adrenaline pumping action of mountain biking a world cup downhill track.
Location of Inverlochy Castle Hotel
Inverlochy Castle Hotel
Torlundy, Fort William
PH33 6SN, Scotland
Fort William, Scotland
Nearest Airport: INV, GLA
Reviews for Inverlochy Castle Hotel
---
We booked this place online based on the photos. It's a long way out of town. Worse. It's all fake stone. It's made out to look ancient in the photos. It's not. It's a convention centre. Stay in the town at the local pub. Delightful and you can walk around without the need of a car.
Haitch69 - Sydney, Australia
---
Booked a weekend of romance, good food and walking with my wife. Inverlochy surpassed expectations. Had a large room, which was perfect, with a large on-suite bathroom. Food was fantastic. We had a lounge dinner first night with the formal dinner the second night. I cannot drink white wine so asked for red only as part of the tastings. No problem and great choice. Staff cannot do more for you. Location was perfect an we managed to walk a few trips up Ben Nevis. Really enjoyed the intimacy of the hotel. Thanks to all that looked after us.
---
My wife and I came over Christmas. We stayed two nights in the master suite and three nights in the cottage by the main entrance. It was so amazing! The staff was phenomenal and the food was amazing. We were both under the weather and they really took amazing care of us. We did the skeet shooting, watched the sheep dog trials, and walked around on the many paths throughout the property. They were so concerned that we were enjoying ourselves and we could tell that they were not just asking because we were paying them too, they actually wanted us to enjoy our stay. The cottage was really cool and cozy. We were concerned that we would have to walk up to the castle but it was actually quite nice to just walk.Of course they kept offering to send the driver down to pick us up, but that was a bit much for us. We really enjoyed our stay and plan on going back.
---
Scotland declared (first ever) state of emergency due to weather. We were in London and unable to make our reservation at the hotel because the hotel's transportation services were cancelled. So it was their inability to delivery not ours. All other hotels provided refunds btw. Further, I confirmed by speaking to their reservation dept. that many of the guests trapped at the hotel extended their stays, thereby taking those missed reservations. So basically the hotel double-dipped... during a state of emergency storm in which people literally perished. DO NOT BLESS THIS ESTABLISHMENT WITH YOUR MONEY OR YOUR TIME.
---
We spent one night here as part of our cross Scotland journey and we greatly enjoyed our stay. Good service beautiful grounds ! This place will make you feel like a king. Restaurant had a jacket policy just FYI.
jtwcarboy - Alpharetta, Georgia
---