Please select your dates to see prices:
---
Amangalla in Galle, Sri Lanka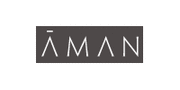 The enchanting grounds of Amangalla are spread across nearly 9,000 square metres on the Galle peninsula, defined by the 400-year-old fort. The resort's mature garden dates back to the building's construction in the 1860s, and the UNESCO-protected fort is the best-preserved colonial fortification in Asia. The peninsula offers boundless opportunities for discovery, as does the surrounding city, countryside and ocean, from temples and tea plantations to blue whale watching. A stately grande dame in the city of Galle on Sri Lanka's south coast, Amangalla has the period charm of a bygone era. Built in 1684, the historic edifice retains its heritage in every architectural and decorative detail.
Capturing the essence of colonial style with pared-back finesse, Amangalla's elegant Rooms and Signature Rooms feature high-ceilings with large windows and the original polished Burmese teak floorboards. Decorated with period antiques including four-poster beds, pettagama chests and planter's chairs, they overlook the Fort's quaint lanes and ramparts or the hotel's 200-year-old gardens. Our dining facility is open to guests and non-residents. Furnished with period chairs and tables, crisp white linen and antique silverware, the high-ceilings of the Dining Room makes for an intimate meal setting, which centre on local produce. The daily-changing dinner menu is based on the chef's finds at the various markets in Galle, and guests can accompany him on his rounds before returning to the kitchen for a cooking lesson in Sri Lankan cuisine. Amangalla's spa, The Baths, recaptures a bygone era of taking the waters as a restoration for body and mind. Five treatment rooms are home to a range of therapies, which can be personalized by the spa's Ayurvedic doctor to include massages, anointments, reflexology and scrubs. The two hydrotherapy suites contain hot and cold plunge pools as well as steam rooms and saunas, complemented by the yoga pavilion, where the discipline is practiced every morning.
Location of Amangalla
Amangalla
10 Church Street Fort
Galle, Sri Lanka
Nearest Airport: BIA, KCT
Amenities for Amangalla
General Information
30 Guest Rooms
On-Site Amenities
Pool
Spa Services
Heated Pool
Sauna
Wellness Center
Steam Room
In-Room Amenities
Private Gardens
Activities
Excursions
Cooking Demonstrations
Wellness Programs
Interests
Hotels
Spa & Wellness
Reviews for Amangalla
---
Avery nice 4 to 5 star hotel with a wonderful restaurant. Friendly and effective service. A nicely restored property that could probably do with another spruce up. The rooms were slightly smaller than expected
---
One of the few places in Fort Galle where you can feel authentic historic atmosphere, luckily also in a luxury setting. The entrance, restaurant and sitting areas are both stylish as well as authentically historical.
EuropeanDiversity - Cologne, Germany
---
This hotel is quite remarkable built into an old fort. The hotel has a very relaxing and serene atmosphere. Out butler was very friendly and welcoming. I needed a piriton in the night and it was brought straight to my room and I was asked if I wanted to see the doctor. The room had monkeys and birds outside in the trees. We booked the hydro pools which were very relaxing and private. Breakfast was excellent and the scones were excellent. A couple of times the staff asked me if I was staying at the hotel or that something was only for guests. The pool looks uninviting as it is a green colour.
Kitkat5155 - Bangkok, Thailand
---
A really beautiful ancient hotel I believe it was originally built in the mid 1600's reconstructed and upgraded and currently further refurbished recently. It is really lovely to sit on old furniture sleep, have breakfast lunch juices dinner and beer in this historically significant old hotel, listening to the lapping of water in the evenings. Absolutely peaceful beautiful and memorable place.
---
At 3 pm in Galle when you start to get hot then call in for afternoon high tea. You will not be disappointed. Amazing hotel seeped in history. Great service. Friendly staff. The high tea was very generous ... and then the scones and jam arrived. Too much for us to eat so the staff provided a box and small Amangalla bag. From memory the cost was about 2400 SLR or Ā£12. Amazing
Colin E - Bristol, United Kingdom
---