Please select your dates to see prices:
---
Beau Rivage Geneve in Geneva, Switzerland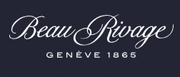 Devoted to your well being, Beau Rivage Geneve offers more than just a fairy tale setting. Dating back to 1865, this historic Swiss treasure on the shores of Lake Geneva allies its glamorous ambiance with more than four generations of warm, personal hospitality. Your extravagant guest room or suite may take in views over Mont Blanc, the Alps, and the Old Town, and boast such delights as fine Italian frescoes. For gourmets, the hotel is a haven, featuring Patara's Thai haute cuisine and the sophisticated, celebrated menu of Le Chat-Botte.
Located in the city center, the hotel is ideal for leisurely strolls along the lakefront or to the antique shops and art galleries of the Old Town. Take a romantic sail, explore the relics of the St. Pierre archaeological site, or head out to discover excellent regional wineries. When it comes to shopping, you will find more than just superb watch and jewelry makers. Geneva hosts some of the world's most famous auction houses. When not out touring, relax in the L'Atrium Bar, with its calming hush and generous selection of teas, wines and cognacs.
Location of Beau Rivage Geneve
Beau Rivage Geneve
13, Quai du Mont-Blanc
1201
Geneva, Switzerland
Nearest Airport: GVA
Reviews for Beau Rivage Geneve
---
Awesome , friendly very professional staff ,response within minutes, breakfast is a delicious, noise proof ,very clean room and path rooms , classy spacious room with comfortable bed and Furnature, location is perfect with lake view . Just enjoy your stay and enjoy Geneva
---
Have stayed a few times, taking my mom for her 70th birthday again this May 16th for a few nights. No detail, no request is overlooked at the Beau Rivage. How anyone can say it is run down is completely fabricated--the hotel was recently rennovated. The historical suites are among if not the finest in the world. Elegance is an understatement. The staff are friendly, unobtrusive yet completely at your service. Front desk staff and management exhibit wonderful hospitality and crisp French/ Swiss professionalism. Over 15 years, at one point or another I have stayed at most of the 5 star hotels along the cay in Geneva and I am picky...so please trust me when I say this hotel is special. When I can choose, it will always be Beau Rivage. It is also family owned and is the precise definition as luxury boutique with palacial feel. Due respect the Four Seasons and Hotel D'Angelterre but they are nowhere near as nice or historical--not even in the same leauge.
---
A beautiful and particularly elegant palace in the heart of the city, right at the Lake LĂ©man and not far away from all sights and boutiques. My booking request was promptly and efficiently handled by Mr. Quentin, upon arrival I was even provided with a complimentary upgrade to a great room with panoramic view. Even if I only stayed for one night it was an appreciated gesture, Mr. Ignazio welcomed and escorted me giving me all necessary information. Breakfast was correct and the two ladies especially charming. A great place to return for leisure!
TomAs352 - Gstaad, Switzerland
---
Stayed for a night over Easter weekend with the Family deal. Two adjoining rooms. Rooms were both spacious and comfy. Well equipped bathrooms with good quality toiletries, dressing gowns, slippers and lovely thick soft towels. Nice welcome touches. Liked the wine served in the bar and the room service was good. Great location right by the lake.
Clare H - Macclesfield, United Kingdom
---
The first red flag went off when the somewhat sleazy taxi driver who picked me up from the airport started raving about how this is the best hotel in Geneva and that he frequents often. The remaining red flags all went off at the same time upon walking into this place. It's run-down. It isn't a question of decoration like some of the other responses to reviews indicate - I'm talking about worn down carpets in corridors, faded paint/wallpaper, scrapes and snags in walls, destroyed bed-springs, ton of dust on the curtains, mouldy bathrooms, fixtures from the 1970s...the list can go on painfully but you get the point. Let's put it this way - I didn't feel comfortable walking bare foot in my room. In the spirit of being balanced I will say that all the hotel staff I came into contact with from doorman, receptionist, room service, concierge and house keeping are were professional and helpful. Now here is why I'm being so damning - the room rate I was charged was about 20 CHF per night less expensive than the Four Seasons which I had stayed in the previous week. If like me you accidentally booked this hotel and thinking you were booking the Ritz, (which is next door), then kick back and have a laugh (I know I did).
---