Please select your dates to see prices:
---
Castle Leslie Estate in Glaslough, County Monaghan, Ireland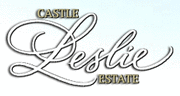 Nestled on 1,000 acres of undulating Irish countryside, dotted with ancient woodlands and glittering lakes, Castle Leslie Estate is one of the last great Irish estates still in the hands of its founding family. The Leslie Family arrived in Ireland in the 16th Century and bought the Estate at that time. Today, this castle hotel in Ireland is led and managed by Sammy Leslie and governed by a Family Trust. The family considers itself to be guardians of the land and their overwhelming desire is to protect the Estate for future generations.
Located in Glaslough, County Monaghan, and considered to be one of the finest Castle Hotels Ireland has to offer, Castle Leslie Estate is just 80 minutes from Dublin and 60 minutes from Belfast. Following extensive restoration over the past decade, the Estate has been all but transformed to its original glory. Today, this luxury hotel in Ireland boasts a variety of luxurious accommodations, culinary options and a diverse range of on and off-site activities. It is the perfect location for a romantic adult break, a family activity holiday or a business meeting or celebration.
Location of Castle Leslie Estate
Castle Leslie Estate
Castle Leslie Estated
Glaslough, County Monaghan, Ireland
Nearest Airport: DUB, BHD
Amenities for Castle Leslie Estate
Dining
Bar
Bar & Lounge
Restaurants
On-Site Amenities
Spa on Property
In-Room Amenities
Televisions
Activities
Fishing
Kayaking
Clay Bird Shooting
Horseback Riding
Family
Children's Amenities
Children's Programs
Nearby
Historic Sites
Golf
Interests
Family
Honeymoons & Romance
Hotels
Reviews for Castle Leslie Estate
---
This is just an hour and twenty minute drive away for us and I can't believe it was our first visit...it won't be our last! Arrived early and had lunch outside waiting for our room..delicious seafood platter. We stayed in a superior lodge room with a veranda and as the temperatures were in the low 20's we got to enjoy it to its utmost. So relaxing sitting looking over the equestrian centre. Room lovely and very comfortable beds and pillows. We got an opportunity to take a walk round the castle itself and the lakes..tranquil and beautiful. Great G&Ts which we had on our veranda and hubby was delighted to see the first swallows this year. Breakfast was excellent..service great but what makes Castle Leslie stand out is the staff from start to finish! We will return very soon! .
---
As their tagline says: "Life, the way it's supposed to be...." Castle Leslie is tucked away in the tranquility of Glaslough. We were a foursome of equestrian friends who traveled from Canada to attend UK's Badminton Horse Trials (as spectators). We then flew over to Dublin where we took a coach to stay at Castle Leslie for their 3 nights equestrian specialized holiday package. (3 x 3 hours of riding per day, includes 1 hour on first day, 2 hours on last day) One can stay inside the castle but we opted to stay at the Lodge which is next to the stables. Upon arrival, we were greeted by very friendly professional staff at reception, who provided detail info of the accommodation and meals facilities. Housekeeping staff members were also very courteous.The entire Lodge is horse theme: lots of equestrian theme decor, all pictures are horse related (and I mean ALL), the Snaffles restaurant has a wall of bits on display; wallpapers are traditional horse theme. Our rooms are named after their horses past and present (we stayed at Sorrento and Shamuti, 2 adjacent rooms that are joined) There is a boot room conveniently situated in the lodge so we can put all our riding boots etc. in the lockers without having to bring into our rooms. The spa was located in the same building and we have complimentary use of the hot-tub (perfect to relax those tired muscles after 3 hours of riding) The biggest "wow" when we entered the room was to find the balcony overlooking the actual stables, with the ponies below us. The place was very clean so very minimal "barnyard smell". (for those who are not horse people, they won't be offended by any smell) The first afternoon, we had an assessment lesson in the indoor arena with one of the managers, Jenny. She was very friendly and professional (with a great sense of humour).Safety is their number 1 priority and we were fitted with BHS approved helmets and safety vests. (we didn't bring our own to conserve luggage space) All the staff members at the stables were very subtly observant of their riding guests; and would offer help to anyone who looked a little lost (but without making anyone feel inadequate). All the horses were tacked up ready for us when we arrived, although we were all fully capable of tacking up (for those who wants a little more pampering there you go) Originally we were supposed to have 2 other people join us for the rides but after careful assessment, the staff realized there was a big gap between our and their riding capability; hence they created separate rides for the other folks. It is more work for them but it goes to show how serious they are with customer safety and comfort. During our stay, we had 3 different instructors / guides who took us out on estate hacks, cross country jumping and more cross country jumping with the occasional flat out gallops. They were all extremely professional, easy to talk to, friendly and knowledgeable about horses, riding and the estate. Every ride was via different places in the estate. I personally managed to push myself a little further to jump some bigger jumps in the field because the horses were so well trained and sure footed; and the instructors were very encouraging. On the last night, they had a showjumping clinic for the regular riders and we were invited to watch. Now the horses.....needless to say they were all fabulous, so willing to please and obviously well taken care of because they love their jobs. They gave us so much confidence throughout the entire stay and I have never felt safer when we went for those gallops. There was Charlie, Arnie, Summer, Erik, Beau, Blue, Traveler to name a few. If we could put them in our suitcases they would have came back to Canada with us!! Did I mention how beautiful the grounds were? 17 century original entrance gate, small ruins, splashing in the lake overlooking the castle, aroma of wild garlic and apple blossoms, wading through a river and under a bridge on horseback; canter or gallop up hill; series of amazing cross country jumps (very well built) - many are 5 in a row and breathtaking view. Our package included full breakfast and 2 course dinner at their casual restaurant or 1 course at their fine dinning restaurant. Both served delicious meals. The wait staff probably wondered why our sugar bowls were always 1/2 empty after our meals.....as we sneaked sugar cubes out to feed the ponies LOL. We also did a guided tour of the castle, by a most knowledgeable tour guide. It would have been cool to stay at the castle as well. If you were not a horse lover / rider when you arrive; you will be by the time you leave. Truly a once in a lifetime experience, I am saving up to go back again.
CanTravel2013 - Toronto, Canada
---
Visited here with a group of friends complete with our horses for a weekend of fun. Stables , staff & riding facilities were fantastic & even got sunshine too ! Accommodation was lush , dinner in Snaffles was outstanding , breakfast was really good , great staff throughout. Can't wait to visit again !
Anne-Marie G - Oldcastle, Ireland
---
Castle Leslie really is the perfect destination if you want to relax and unwind in authentic and unique Irish accommodation. I stayed in the Mauve Master Suite in the Castle which had stunning views overlooking the lake. The suite was spacious, scenic and oozed class and history. I ate a 5 star (3course) meal in Snaffles Restaurant and enjoyed lake walks on the grounds in the evening. This really was the perfect experience and a special thanks to the warm and friendly staff.
---
Stayed for mothers day and have been meaning to write a review since then, it is a beautiful Castle, resort and was an absolute delight. The Castle was booked out fully for afternoon tea but they managed to seat us in a really nice area and the afternoon tea was really fab. I especially liked the little rose tree gift, we had a beautiful room and drinks in the fabulous bar with a wonderful bar tender. All of the staff were lovely and I would heartily recommend.
---