Please select your dates to see prices:
---
The Cove Eleuthera in Gregory Town, Eleuthera Island, Bahamas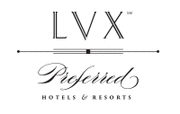 Set on the Bahamian island of Eleuthera in picturesque Gregory Town, The Cove Eleuthera offers luxury and stylish comfort with a tropical feel. A part of the LVX collection of Preferred Hotels & Resorts, this stunning resort invites guests to experience true serenity at the intimate beach-side resort. Delight in the pristine sands shimmering under endless blue skies, waves rolling gently ashore, and the crisp salt-tinged air of morning in the Bahamas as you wake to the beauty of Eleuthera. With an array of accommodation styles including guest rooms, suites, and villas, this beach-side resort creates a luxurious atmosphere of being in a home away from home. Most guest accommodations include stunning views of Eleuthera and the ocean, with modern island design aesthetics. Guests can enjoy a range of amenities, including individual air-conditioning, hairdryers, in-room entertainment, laundry, valet services, high-speed WiFi access, and in-room coffee-making facilities.
Unwind within the resort's endless infinity pool, with its edge leading to the pristine Caribbean Sea, or soak up the sun's rays on the sun deck. Indulge with a well-deserved spa treatment, then stretch out on the warm sands and soak in the delicious tropical sun. Dive into the crystalline surf and spend a relaxing day snorkeling or kayaking along the shore, or spend a day at Surfers Beach. An array of walking trails awaits, letting secluded and pristine pieces of the island to be discovered with ease. Venture out onto the open ocean for an exciting day of deep sea sport fishing, or sail into the sunset on a luxurious yacht as you sip champagne on gorgeous decks. After an amazing day, return to the resort to dine on mouth-watering seafood, and watch the sun set majestically over the sparkling pink sands of the twin coves.
Location of The Cove Eleuthera
The Cove Eleuthera
Queen's Highway
Gregory Town, Eleuthera Island, Bahamas
Nearest Airport: ELH
Amenities for The Cove Eleuthera
General Information
26 Rooms and Suites
Non-Smoking Property
Pet Friendly
Dining
Restaurant
Room Service
Bar & Restaurant
On-Site Amenities
Concierge
Spa Services
Fitness Center
Butler Service
Beach Beds
Beach Access
Beach Amenities
Infinity Pool
Complimentary WiFi
Complimentary Use of Bicycles
In-Room Amenities
Complimentary WiFi
Activities
Bicycling
Cooking Classes
Deep Sea Fishing
Excursions
Fishing
Kayaking
Sailing
Cooking Demonstrations
Scuba Diving
Snorkeling
Ecological Excursions
Boat Excursions
Yachting
Surfing
Cultural Tours
Four-Wheel Drive Excursions
Bird Watching
Boating
Sightseeing
Paddleboarding
Horseback Riding
Water Sports Programs
Nearby
Historic Sites
Beaches
Marina
Nature Reserve
Interests
Active & Adventure
Beach
Family
Reviews for The Cove Eleuthera
---
Stayed 4 nights at the Cove for our Babymoon. Property was beautiful: 2 beaches w/ plenty of seating; hammocks everywhere for lounging. Restaurant staff was fantastic; the front desk was helpful. We stayed in Bush Rm 8 ("Bungalows" on the resort map). Room was small but comfortable. We liked the seclusion but sometimes the exterior lighting wasn't functional - the walkway is several levels so this was a little spooky at night. Bush Rooms do not have a beach view but are surrounded by lush landscaping. House keeping (HK) came daily while we were at breakfast (and at night for turn down). Must request to have sheets changed (we did once, no issues). More attention to detail could have been paid by the HK staff: upon arrival, we saw our toilet was soiled (we cleaned it and didn't complain); they don't vacuum (they sweep) so there were some hair on the floors; we wiped away cobwebs in the corners. The resort shows some signs of wear and tear: the natural fiber room rugs, dining room chairs and outdoor cushions could use replacing. Beach staff is prompt to set up towels and bring water - you can order from them. We found the food/beach service very quick. Menu is expensive (pricing was on their website so we expected this), food is delicious, options are somewhat limited for pregnant women (half the menu is sushi which my husband very much enjoyed). The resort is very quiet, but sound does carry between the connected bungalows (thankfully we packed a sound machine to drown out our heavy footed neighbors). All in all, we had a lovely time and would go again!
DanielleA722 - Philadelphia, Pennsylvania
---
I've been to The Cove once before, before it changed owners. I found it to be much the same which is to say, very well managed and overall and excellent stay. It's not inexpensive to stay nor to eat and drink but is really relaxing and everything you might want is on site. We had some logistical issues getting there and The Cove took care of it all to provide a smooth arrival. We were welcomed with a nice cocktail and taken right to our rooms. The rooms vary in size from very small in the back garden to ocean front villas with their own pool. The grounds are very nicely kept and the views from all ocean front cottages, villas and the common pool deck, restaurant and cliff bar are stunning. There are two sandy, sunning beaches with ample chairs and complimentary equipment like paddle boards, kayaks and snorkeling equipment. Excursions are offered at a fee such as fishing, which leave from the property's dock on smallest of the three coves of the property. Our room was one of the smallest offered and did not provide much living space other than sleeping, with one single lounge chair tucked in the corner. The closet provided hanging space but no shelves or drawers anywhere. There is an iron and board in the closet as well. The mattress, pillows and sheets were excellent and the ceiling fan and a/c all made for a good sleep. Within the main room's credenza, a Nespresso coffee machine, safe and small fridge were included. The food offerings on all menus were executed very well, especially the sushi bar. We loved the cliff bar out on the point for sunset cocktails. The drinks selection, both with and without alcohol were excellent and much better than I remember a few years ago. However, drinks, as well as food are VERY expensive. We bought some wine and spirits locally to make our own on occasion. The hotel also has a quantity of bicycles for guests' use and we rode into Gregory Town one day for lunch at the Surf Shack which was very good. Also dinner at Unca Gee's one night - amazing chicken wings and conch bites (like fried calamari). The resort is quiet and relaxing and we found most guests pack it in around 10pm at the latest but there is a 'games' room with a pool table, Fusball table, lots of books and two screens. This is a great resort for keeping fit while away. The gym is about 1000 sq ft with lots of machines, weights and floor equipment.
midmit - miami beach, florida
---
My husband and I just got back from 6 nights at The Cove. It's an incredibly special property... we loved it and can't wait to return! PROS -Small enough to be intimate, but big enough so you can keep to yourselves if you prefer. - The people. This place is all about the staff. We've never met a staff more willing to please - I'm not sure the word "no" is in their vocabulary. They were all so lovely...we really felt like a part of the family the moment we arrived. We were genuinely sad to say goodbye! Shout outs to Mekah, Sheena, Kirk, Kezang, Nikita, Sonam, Monica, Tavis, Shawn and the entire beach crew - you guys made our vacation awesome. - The food: Having great food at a resort is as much of a rarity as having great food at a wedding. But the Cove's restaurant was spot on at every meal...on par with some of our favorite spots in NYC. The attention to detail was really impressive - it's clear that the kitchen takes a lot of pride in what they do. They also don't mind accommodating special requests - they clearly aim to please their guests, whatever it takes. - The beaches: Both beaches are sandy and beautiful. Plenty of chairs, so no need to wake up early to reserve. Also, the super-friendly staff on the beach checks in regularly to see if you'd like a drink etc. It's nice to have 2 beach options, too. If one gets too loud/crowded, you can just walk 2 minutes to the other beach. - Free activities on the beach: Snorkel gear, kayaks, paddleboards - no reservations needed. -The vibe: It was a perfect mix of high-end and elegant, but friendly and relaxed. CONS - The $$: Yes, the prices are crazy high (it's hard to give New Yorkers sticker shock, but our final bill did it). It is an island, so that jacks the prices up. But the quality of the place, the people and the food make it somewhat easier to stomach. (PS - the island itself is pricier than you'd expect...it's not just The Cove). Be prepared to surrender to the prices and chalk it up to, "Screw it, we're on vacation!" - Our first room choice: We booked a Sanctuary Garden View King, and we didn't like our room at all. There was no garden view (or any view) - it looked out onto an alley-like walkway between the Sanctuary building and the gym building. No privacy, no view, no sunlight. However, the amazing Sheena at the front desk moved us to a better room (Arawak Queen Studio) as soon as one became available (they were fully booked). It was a game changer! -Access/local roads (NOT the Cove's fault): While we were there (early March 2018), the main road from North Eleuthera to Gregory Town split in 2 pieces due to a sinkhole caused by freakishly strong sea surge. The surge also made Glass Window Bridge too dangerous to cross. This made getting to/from the Cove and North Eleuthera via car impossible (to catch our flight home from North Eleuthera via Delta, we had to take a small plane from Governor's Harbor airport to North Eleuthera airport, arranged like magic last-minute by the hotel). Hopefully the government fixes this problem ASAP...ask the hotel to see if there are updates. On the plus side, this situation really let the staff at the Cove shine. They did everything humanly possible to get guests where they needed to be.
NYCwanderlusty - New York City, New York
---
Can't say enough amazing things about this resort! The staff members are extremely personable and welcoming. The food is extraordinary! The sushi was delish. I did not receive a massage, but my family member did and said it was the best she's ever had. Aside from that, there are many fun things to enjoy on the property such as paddle boards, snorkeling, kayak's etc. And not to mention the rooms are immaculate. We had an incredible stay and will certainly be back!
Jilldanielle - Fort Lauderdale, Florida
---
We have been coming back to Eleuthera over the last 40 years. It is a very special island of beautiful beaches and the friendliest people in the Caribbean. This was our first stay at The Cove, and will not be our last. Beautiful resort grounds, steps away from the water and good snorkeling. The food is better than expected for such a remote island. Even great sushi. Rooms with indoor and outdoor showers. Many many other beaches to visit a few miles away. Several wedding parties, not a plus for me, but apparently they love the resort as well. Of course you can get her from Miami, but there are now flights from Atlanta as well. North Eleuthera airport needs to be expanded, but once you get past the airport, Eleuthera is well worth the trip. Many on the plane went to Harbor Island or Spanish Wells as well. Those are beautiful small islands just off the north tip of Eleuthera. We prefer Eleuthera mainland to give us many beach options, and The Cove is one of the best places in the Caribbean for what we want. Over 40 years we have been to many islands in the Caribbean, but still prefer Eleuthera.
bayoudularge - New Orleans, Louisiana
---