Please select your dates to see prices:
---
Mukul Beach Golf & Spa in Guacalito de la Isla, Nicaragua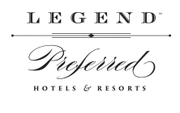 Set along Nicaragua's jungle and beach-laden Pacific shoreline, Mukul Beach Golf & Spa - part of the Legend collection of Preferred Hotels & Resorts is the crown jewel in a strip of land known as the Emerald Coast. Borrowing its name from the Mayan word for "secret," Mukul proudly boasts accommodations and service unparalleled in the region and beyond. The immaculate white sands of Playa Manzanillo stretch out around the resort, creating a breathtaking backdrop for 37 freestanding villas, bohios, and Casona don Carlos—the stunning private beach residence belonging to the proprietor's family. Enjoy barefoot luxury at its finest with amenities like bi-level accommodations, wraparound decks, private swimming pool, and your very own mukul garden. Pristine bathrooms include dual vanities and opulent soaking tubs. Guests of Mukul will savor the visceral experience of the indoor monsoon shower and delight in the tranquility of the outdoor rain shower.
Take your intimate barefoot experience one step further when it comes to dining. As the sand warms your toes and the moon lights the way, enjoy a true taste of Nicaragua at the beach restaurant. If there is one experience every guest should have at Mukul, it is private dining, with an exquisite dining room by the sea, and tantalizing Mesoamerican ingredients it is the best kept secret. Unparalleled in its beauty and luxury, Mukul Beach, Golf, & Spa offers guests every opportunity for rest, relaxation, and recreation with an 18-hole golf course, glistening swimming pool, beach club, and spa: just pick your pleasure. Spa Mukul boasts six striking casitas and an extensive menu of treatments, transforming your beach vacation into a spa treat. Spend days exploring the abundance of beauty abound, from the jungles to the sea, Mukul Beach, Golf, & Spa is a secret that will be difficult to keep.
Location of Mukul Beach Golf & Spa
Mukul Beach Golf & Spa
Km 10 Carretera Tola-Las Salinas
Guacalito de la Isla, Nicaragua
Nearest Airport: MGA
Amenities for Mukul Beach Golf & Spa
General Information
Pet Friendly
Ecologically Sustainable Practices
Handicap Accessible Facilities
On-Site Amenities
Concierge
Pool
Spa on Property
Fitness Center
Beach Club
18-Hole Golf Course
In-Room Amenities
In-Room Safes
Private Decks
Private Plunge Pools
Activities
Excursions
Nature Walks
Golf
Reviews for Mukul Beach Golf & Spa
---
Entering the secluded world of Mukul was very majestic - it's like you're entering Jurassic Park, but what's ahead is one of the most relaxing, beautiful spots we've ever been to and not a park filled with dinos; some animals though! The design of the resort was gorgeous and the views simply unforgettable. The service at all corners reminded me of the hospitality you get in Southeast Asia and that's saying a lot. They had a lot of group activities planned during the week like a luau and Caballo Ballo BBQ night as well as a lot of things to do to make it your own, from THE BEST SPA I'VE EVER BEEN TO, to a picnic on the beach and archery. We were hoping for the turtle release while we were there, so we'll just need to go back! You need to experience this hotel if you're planning a trip to Nicaragua.
Nikita T - New York City, New York
---
Stunning views and incredible rooms. Recommend staying in one of their Buhio's up on the hill. The spa is an absolute must. Because there are so little rooms to rent, we found on several occaistions to be the only ones at the infinity pool, or the only ones walking on the beach. Downside (if any), there isn't a lot of options for restaurants. This resort is for pure relaxation. Recommend taking a day trip to Granada (2 hour drive) if you want to take in the culture, authentic local cuisine, incredible history and the people. You can rent a personal driver through the resort. Overall costs, about comparable to other Auberge resort's room rates. However, this resort is only 5 years old and a true hidden gem. Where you get the value is the food and drinks compared to resorts in Hawaii.
---
The easiest way to get here is if you live in a city with direct flights to Liberia in Costa Rica where you can hop onto Sansa airlines flight from Liberia to ECI (Costa Esmeralda) airport which is just a 10 minute drive to Mukul (it's actually owned by the family that built Mukul). They have two flights a day on a Cessna Grand Caravan which seats about 10 passengers. I was the only passenger on my flight so it was like having a private jet. Flight time is only 25 minutes. ECI is not much of an airport with just one small building for immigration and security check. You won't find any taxis hanging around here so you need to prearrange with Mukul to come and pick you up. They charge $39+tax=$46 for a 10 minute ride to the hotel. It's crazy expensive but you don't have a choice. I was greeted at the hotel by the Audrey the general manager who is wonderful and a bunch of the staff. They sit you down with a complementary drink and cleaning hand towel as they go over the amenities of the property and property layout. Of course this is all done in a beautiful veranda overlooking the ocean. Some amenities include, golf, beach club, hiking, biking, yoga etc. They offer complementary yoga classes, hiking with a ranger to see the howler monkeys and biking with a guide (as prior to make sure they speak english). The property is large so getting to and from your room is done with a golf cart. You just call the concierge from your room and within 5-7 minutes they pick you up. There are some rooms that are close enough to walk just depends which one you're in. I was in an ocean Bohio which was SPECTACULAR!!! One of the most amazing rooms I have ever stayed in around the world. The room has a beautiful terrace overlooking the ocean with your own plunge pool and a breathtaking view. If you ask they will turn on the heat and jets in the plunge pool for you to enjoy. The room has a complementary soft drinks and water and some small snacks. It also has a large Bluetooth speaker if you want to connect your own music from your phone. Plenty of TV channels to choose from, free Wifi and a large 2 person shower. All of the soaps are Molton Brown which is always nice. Just make sure to close and lock the glass doors at night otherwise you will have raccoons in your room. 9 holes of golf cost me $185 with a rental set, at lunch or dinner entrees are in the $18 range and mains in the $36 range. The spa has 5 or 6 temple buildings with different themes for your service, I had the crystal spa room which had it's own shower, bath and heated plunge pool that you can use after your treatment. Most treatments start at $190 and go up from there. Keep in mind that all bills come with a 25% charge for taxes and services but that does not include gratuity! As you can see be sure to have plenty of spending power on your credit card when you come to Mukul. If you want to tour around Nicaragua I highly recommend Gerald Duran of Duran Tours (geraldduran14@gmail.com 50589662487) he is literally 1/3 the price for the same tour that Mukul was going to set up for me. He used to live in the states so his English is perfect and he has a nice SUV car with a mini fridge in it for cold water. I suggest the tour of Granada and the Masaya Volcano at night to see the Lava. He will take you to a chocolate factory, cigar factory, boat tour around Granada Islands and the city itself, it was fantastic.
---
We stayed at Mukul for 8 days this April with our two children. First, the resort is absolutely beautiful. Understated elegance with the most stunning beachfront backdrop. The main lobby is perfectly set up to flow from poolside to cocktails to dinner. We stayed in the residences which were lovely. Though the are not right onsite with the main lobby, it's a nice 10 minute walk or 5 minute golf cart ride. And the staff was more than willing to transport us as needded. The beach club was amazing. The beachfront is lined with thatched roof cabanas with gorgeous hammocks for those who don't want to be in the direct sun all day. There is a great restaurant for lunch and dinner with the option to dine in your cabana or at the pool. The staff is attentive and happy to fill your glass all day long while enjoying the beach. The Tropicsurf school is top notch with amazing instructors and all of the equimpment you need to surf. The pool is gorgeous too- and overlooks the ocean. We spent our entire days there going from surf lessons, to lunch to beach to pool and never had to move our camp base. Truly convenient and gorgeous place for families. In addition, there are plenty of other great things to enjoy including beautiful 8 am yoga classes overlooking the beach, amazing golf and tennis. We also dabbled in archery which was a really fun experience. The spa is NOT to be missed!! Super stunning treatment temples with unique experiences in each. I only wish I had time to do more. The food was healthy and delicious- with an amazing breakfast in the morning. The Thursday night bbq is also not to miss- beachfront with great live music I can't cover all of the hi-lights but this is one of my favorite spots so far. We will definitely be back soon!!
---
We spent a week here in January. Group included young children. The important points are: 1. Thirty-eight rooms on a mile-long beach framed by a cliff on each side. If you can picture that scene you begin to understand what it feels like to be here and what makes it unique. Intimate spaces in an expansive setting. 2. We stayed in beachfront casita. It is one of the best accommodations ever. Full stop. Cannot recommend highly enough. While the treehouse room are also beautiful, if there was a property at which to step up for a beachfront accommodation, this is it. 3. Since the resort is well-staffed but small in guest count, everyone knows your name and anticipates your order. This contributes to the feeling that you are staying at your close friend's guest house. Mario as concierge managed our schedule so well we thought he has a staff of 30 people working for him (he doesn't). 4. Use the spa. Really. Do a wildly indulgent 3.5 hour temple treatment. Well-worth it. 5. Explore the property. Use the beach club. Take a surf lesson with the terrifically overqualified surfing staff. They rock and were able to get old and young standing up on their first-ever waves. 6. Don't read the bill for your incidentals to closely. It will shock you a bit. Despite that, I would return tomorrow. Mukul is a privilege to have travelled to.
---