Please select your dates to see prices:
---
Villa Maria Cristina, Relais & Chateaux in Guanajuato, Mexico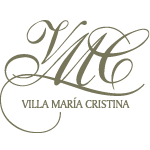 One of the most exclusive and exquisite boutique hotels in Mexico, and the first of its kind in Guanajuato, Villa María Cristina is a remarkable experience. Meticulous attention to detail and thoughtful décor are present throughout the property and its 28 spacious suites, with the air and atmosphere of a warmly welcoming home. Rich terracotta walls, mosaic-tiled floors, and oversize potted plants create an authentically Mexican feel, and the hotel's lovely terrace features a whirlpool under a pergola, as well as tranquil outdoor eating spaces. Accommodations offer hardwood floors, marble bathrooms, delicate natural color palettes, and European furnishings that complement the hotel's colonial architecture. Sunlight floods in through large windows and original works of art adorn the walls. Unwind from your travels with a massage, or take a soothing swim in the hotel spa's Roman-style sunken pool. Find a peace of mind that can only come with being in a secluded and far-from-frenzied destination, and allow Villa María Cristina to take you to a world of tranquility and joy.
The hotel features an intimate restaurant, set in an elegant lounge area on the first floor, with a fireplace and balconies overlooking the street. Serving a flavorful gourmet menu of Mexican and international dishes, complemented by fine wines from the hotel's extensive wine cellar, you need look no further than your doorstep to delight in a memorable gastronomic experience. Villa María Cristina is set in a city so picturesque and historic it is deemed a UNESCO World Heritage Site, so waste no time in heading out to discover the depths of Guanajuato. From the city's numerous lively squares and live music, to ancient churches and museums, there are many sights to take in and cultural attractions are at every turn. Hidalgo Market's opulent building, as well as Juárez Theatre, with its neoclassical façade and crowning statues, are just a few examples of the architectural wealth of this city. Perhaps most unique to the city though is its network of underground tunnels. With walls made of solid rock, this impressive system of tunnels was originally created to divert the river after an early 20th-century flood. Take in the magnificence of Guanajuato while staying in the finest of facilities, at the charming and refined Villa María Cristina.
Location of Villa Maria Cristina, Relais & Chateaux
Villa Maria Cristina, Relais & Chateaux
Paseo de la Presa 76
CP 36000
Guanajuato, Mexico
Nearest Airport: BJX
Amenities for Villa Maria Cristina, Relais & Chateaux
General Information
28 Suites
Dining
Outdoor Dining
Restaurant
Wine Cellar
Room Service
On-Site Amenities
Spa on Property
Sauna
Terrace
Indoor Pool
Valet Parking
Boutique
Outdoor Whirlpool
Elevator
Steam Room
Wedding Planning Services
In-Room Amenities
Air Conditioning
Hair Dryers
Mini Bar
Marble Bathrooms
Vaulted Ceilings
Individually Designed Rooms
Business
Business Center
Catering Services
Nearby
Historic Sites
Museums
Golf
Reviews for Villa Maria Cristina, Relais & Chateaux
---
I had the chance to stay here for a 3 months period due to a business delegation. The hotel is perfect for a long stay, more than all the others around (Casa de Rector is good for a short term) but I would anytime recommend Villa Maria Cristina. The Facility is amazing, the cleaning stuff is doing an amazing job (several times per day and nearly perfect) as well the person at the reception or the belt boys. The restaurant/food is good, unfortunately not every of the restaurant stuff speaks good English. Indoor pool, Outdoor pool, Children pool, Jacuzzi and amazing rooms. The location is in one of the best districts and you can have a nice walk (15-20min till you reach the middle of the historical center.) I loved tis walk. Nearby is the café tal (they have 2; one in city and one 200m from the hotel) and since they serve best coffee in town it was ok for me, cause the hotel coffee was not mine:) The hotel has a lot of places where you can relax or sitting around and is really huge in comparision with the amount of the rooms. Perfect.
Andreas S - Nuremberg, Germany
---
This place could be so much nicer with some smiles. The hardware is great: beautiful spacious rooms and premises are the highlights. Some may not like the location, 20 minutes by foot to town center, but we liked the walk. I liked that the neighborhood wasn't just a tourist central. There were gov't buildings and authentic food trucks, etc. Then comes the software, which really soured my positive first impression. The dour staff constantly tried to milk us for more money. They kept asking us if we needed car service, which charged more than Uber or other comparable companies. The food wasn't very good but super overpriced. The hotel doesn't seem to be making a lot of money -- few guests meant a pleasant quiet atmosphere -- but it shouldn't feel like you're being pushed all the time. Finally, I think the room could use a ceiling fan for better ventilation. Air circulation was an issue.
Jay K - Seoul, South Korea
---
We spent one night at the hotel and that was enough for us. The grounds are beautiful but the room lacked a fan to merely circulate air from outside-which was a perfect temperature; it was impossible to control the temperature of the water in the shower-we were either scalded or frozen; and the bathroom was above the kitchen with the ventilation system directing all the kitchen smells to our room. The front desk staff were uniformly very helpful and courteous and should get 5 stars but the rest of the experience dragged down the star rating. The restaurant was the weakest point: I ordered medium rare steak and it was served raw in the middle, the waiters took a very long time to obtain anything requested, the rolls were not fresh, coffee was poured into my teacup while the teapot stood next to the cup, etc., Nothing was particularly good and the waiters seemed uninterested in helping us. We had dinner and breakfast the following morning and those were by far the worst meals we had in Mexico.
moretrips51 - San Francisco, California
---
We found the hotel very attractive. The rooms were well appointed but could have had more seating. The hotel is remote to the most popular areas of Guanajuato. The restaurant was only adequate-better for breakfast than dinner. On our stay, we were without hot water one morning and it was not restored until that evening. The staff at the hotel did not apologize for the inconvenience. This was was surprising considering the luxury reputation. Next time we visit Guanajuato we will stay in the center of the city.
William R - San Antonio, Texas
---
The hotel is simply wonderful! Before my arrival, I asked several people how the hotel was and they all answered "It is the best hotel in Guanajuato". They were totally right. Located in an area full of beautiful, large buildings, although you have to be aware that it is a bit far from the center of Guanajuato. Service is excellent, all personnel were kind and courteous. The gardens well mantained. Every decoration has very good taste and when you enter the room you begin to see the details in every corner. I am sure that the next time I visit Guanajuato, I will choose this hotel again. Highly recommended!
EMILE D - Guatemala City, Guatemala
---