Please select your dates to see prices:
---
Park Hyatt Maldives Hadahaa in Hadahaa Island, Maldives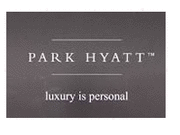 Stranded on island oasis with ocean swells that rise with the tide, Alila Villas Hadahaa is a rapturous Maldives retreat situated in the North Huvadhoo Atoll. The visionaries of this eco-friendly resort raised the bar by preserving the surrounding vegetation, using natural timber and leaving as little environmental footprint as possible - making Alila Villas Hadahaa the first Maldivian resort to comply with the Green Globe standards. When it comes to the 50 exquisite villas, the lines are blurred between interiors and exteriors by uniting the two in design, with the ocean lapping up to the edge of your private deck. Additional appointments such as private pools, living areas and personal gardens complete the picture.
With the sand between your toes, it is just a short stroll from your deck to the edge of the Indian Ocean, where a blanket of blue water beckons. The resort features a pair of freshwater pools, a dive center complete with scuba gear for underwater exploration, water sports equipment, a yoga pavilion for finding your om, and a fitness gymnasium. Sup at one of two restaurants, Relish and Battuta's, which are both pleasing to the eye and palate. The poolside Bell's Bar is a casual and intimate place to imbibe, and also features a cigar bar. But the crčme de la crčme of the resort is the Spa by Mandara, with its natural garden setting and menu of sublime treatments. Alila Villas Hadahaa, with its tranquil settings and superior service, is about the ultimate Maldivian experience.
Location of Park Hyatt Maldives Hadahaa
Park Hyatt Maldives Hadahaa
Gaafu Alifu Atoll
20054
Hadahaa Island, Maldives
Nearest Airport: MLE
Amenities for Park Hyatt Maldives Hadahaa
General Information
50 Villas
Ecologically Sustainable Practices
Dining
Private Dining
2 Restaurants
24-Hour Room Service
Bar
On-Site Amenities
Concierge
Spa on Property
Library
Fitness Center
WiFi
Boutique
Cigar Lounge
Music & Movie Library
2 Outdoor Pools
In-Room Amenities
iPod Docks
Flat-Screen Televisions
Outdoor Showers
Private Pools
Private Gardens
Private Decks
Activities
Sailing
Scuba Diving
Snorkeling
Yoga
Interests
Beach
Honeymoons & Romance
Spa & Wellness
Summer Getaways
Reviews for Park Hyatt Maldives Hadahaa
---
A remote island in Maldives which is going out of the way to maintain the house coral reef in face of global warming. It is not everyday that you will get a chance to snorkel between new corals, fish and reef sharks only 50 meters from your luxurious villa.
Kghosh98 - Singapore, Singapore
---
We stayed there for our wedding anniversary trip. We read many reviews online and asked friends and decided on Park Hyatt to stay in the Maldives. We were super excited and expected top end services just like other Park Hyatt hotels and resorts around the world. It's fair to say we were a little disappointed. First of all, there are only 2 main restaurants, plus a bar at the resort. One of the main restaurants is open only for dinner. Meaning, for the bloody whole week stay we were there, we had very, very little choices for food. The food is not bad, but it would be nice to have some variety since you're stuck on the island for the tourney of your stay. Expensive is something that we've expected so we let that slide. Paying top dollar for a Park Hyatt resort, one would've expected to have at least decent amenities. The were no house slippers provided at all - and we stayed at 3 different villas during our week-long stay, and none of the rooms had it. The DVD machines were old but that's alright. The slippers is just a very simple thing that I would even think any 4-star hotel would have, and certainly wouldn't expect less at a Park Hyatt. Buggies were slow to show up, if they ever did. The resort is not huge, so we just ended up walking most of the time, which is fine. Okay the good stuff - views are spectacular, very secluded. Given that it's one of the furthest islands to travel to, the diving was amazing. Nature untouched, and the on-site dive shop is great, and while still not cheap, we think it is reasonably priced. Overall, it was a rather average experience given how much it costs and what you would expect from the Park Hyatt brand name.
travellezzie - New York City, New York
---
We had an incredible stay at Hadahaa, about a month ago... and we already want to go back! The staff was always making everything to meet our needs, especially Satheesan at the restaurants and Natalia our host (with a great French!). There might be a few things to improve but generally minor (welcome drinks could be a bit more Hyatt standard for example...) The location is incredible for snorkelling even for beginners like us. Swimming with sharks, turtles, plenty different kinds of colourful fish... watching dolphins from the jetty... We enjoyed the Park Villa, it's the basic room but it was fine for us, being large enough, with everything we needed inside, and a very private access to the beach where we spent most of our time admiring sea & perfectly white sand. The swimming pool is also very nice, quite big considering the small size of the island. We loved the hotel being very calm, it's the perfect place to relax from the stress of your everyday life. Thanks also to the Chef Ara Vanyan, his cooking was wonderful and we enjoyed all our meals, it will be difficult to replace him (his last day was during our stay). We appreciated having a la carte restaurants and not buffet like it's the trend in many hotels. All Inclusive is high value, I hope it remains like this - no other hotel offers such a premium plan and this is what really made the difference for us (we're French after all!). We loved the Island Grill, especially with the lobster. Wine list is also pretty good but I noticed exclusions are growing for the all inclusive plan with less medium priced bottles included... I just hope this won't be the trend for the future as this is a key differentiator in an all-inclusive offer... Thanks again for making our holiday this great!
---
The Maldives may be the most exotic island destination in the world. Having only been discovered in the 1970s as a potential travel destination, the Maldives remains pristine and pure. The Maldives consists of nearly 1,200 islands with around 200 of them habitable from 20 atolls. The Park Hyatt Maldives Hadahaa is located on the gorgeous, aesthetically symmetrical, southern atoll of Huvadhu, the largest atoll in the world. In Malé, the Park Hyatt Maldives Hadahaa has a representative that greets you upon landing and guides you to the Moonimaa Lounge, where you will wait for your onward connecting flight. We then boarded our Maldivian Airlines Dash-8 300 propeller plane to Kooddoo- a local airport- approximately a one hour flight in duration. At Kooddoo Airport, Park Hyatt Hadahaa representatives again immediately greet you and guide you to a speedboat. The resort is located on the far southern atoll, Huvadhu, just superior to the equator. The speedboat ride- approximately 30 minutes- was enjoyable and initiated the pure luxury that defines the Maldives. We were served iced tea beverages and canapés, along with refreshing hand towels. The Park Hyatt Maldives Hadahaa resort has 51 villas in total and welcomes approximately one hundred guests at full occupancy. With such a low capacity, the resort truly feels as if you are on your own private island at all times, which is exactly how the Maldives should be experienced. The entire management team was present on the jetty upon our arrival, exuding the warmest greetings, imparting feelings of luxury, comfort, and relaxation. The beachfront Park Pool Villas provide the perfect balance of plunge-pool relaxation one minute, with beachfront lounging the next. Your beachfront lounge chairs are ideal for gazing at the gorgeous Indian Ocean, observing its intricate shades of aqua blue and turquoise. The villa has an outdoor (and indoor) shower area, featuring sand in a tranquil setting with a terrazzo stone bath and walkway. Although, the villas do have less privacy than one would expect or hope for, but this is difficult to achieve, as the Maldives is entirely flat with zero elevation. We also noticed deficient attempts at outdoor privacy between villas featured gauche black tarps (or nothing at all), which should certainly be enhanced aesthetically with more greenery or thatching, as observed in other areas. I also highly recommend the Overwater Villas, as overwater accommodations are synonymous with the Maldives. Lounging on the deck of the Overwater Villa truly feels as if you are on your own private, luxurious island. One could spend an entire day simply gazing at the Maldivian horizon, flooding your mind with only positive thoughts, calming feelings, and memorable visuals that will last a lifetime. Snorkel equipment is complementary and should be used frequently throughout your stay. The coral reef surrounding the Resort has many colorful fish and interesting sealife. The majority of coral in the Maldives is unfortunately bleached (colorless), due to effects of recent El Niño weather patterns and warming waters from environmental changes, which stress the coral and cause them to expel their colorful photosynthentic algae symbionts. Even so, snorkeling is not to be missed at the Park Hyatt Maldives Hadahaa. The Park Pool and Overwater Villas are more than spacious, yet most of your time should be spent outdoors, enjoying everything the Maldives has to offer. The sunsets each evening were magazine-quality and should be enjoyed every night. We did find the mattress in the Park Pool Villa to be of poor quality, as we woke up each morning with back pain. Investing in new, quality mattresses should be done as soon as possible; the mattress in the Overwater Villa was far superior. Our Host, Marie, from Paris, was vital in providing our exceptional experience at the Park Hyatt Maldives Hadahaa. Each morning at breakfast, Marie was engaging and inquired about our stay and of any special requests or needs we had. Our many interactions with Marie were some of the highlights of our time at the Park Hyatt Maldives Hadahaa; her warm, personable conversations truly elevated our trip. Marie's vibrant energy, gravitating personality, and extensive knowledge of the Resort and the Maldives helped to make our stay truly memorable; she is a great asset to Park Hyatt Maldives Hadahaa. Rusiru, at the helm of the bar, always provided the highest level of service. He committed to memory our beverage preferences after the first day and took great time to prepare beautiful cocktail presentations. His sophisticated, respectful nature was very well-received and appreciated. Tanuj was an ever-present smiling face around the bar. His positive energy and willingness to fulfill any request exceeded expectations. Pravin Kumar, the present General Manager of the Park Hyatt Maldives Hadahaa was an approachable gentleman who connected well with guests. He could often be seen wearing periwinkle silk button-down shirts around the Resort. He has a wealth of knowledge, as his current GM position is a promotion from his previous role of Director of Operations, indicating his experience and investment in the Resort of many years. This exotic resort on the private Hadahaa Island in the North Huvadhoo Gaafu Alifu Atoll in the Maldives provides personal luxury and relaxation, in line with Park Hyatt's motto. Its southern location enhances its beauty and surroundings. The tropical Maldivian climate is captivating and addicting, ensuring a return visit for guests. The Park Hyatt Maldives Hadahaa should be at the top of anyone's list when planning a trip to the Republic of Maldives.
Bradford380 - Boston, Massachusetts
---
Park Hyatt Maldives is truly an experience in itself. Essentially its own island it is entirely self-contained and very peaceful. We saw virtually every local animal there including fruit bats, rays, dolphins, puffer fish, reef sharks, crabs etc... While getting there is time consuming you will appreciate the isolation when you are there. My wife and I spent a week there in March, 2018 and it was absolutely stunning. The staff are extremely professional and very accessible. Our liason, Natalie, was absolutely amazing. Very attentive and respectful at the same time. The GM, Pravin, was also very helpful and friendly making sure to check on us throughout our stay. Do yourself a huge favor and visit this hotel/island. You won't regret it!
dutchdude1 - Phoenix, Arizona
---