Please select your dates to see prices:
---
Carlton Ambassador in The Hague, Netherlands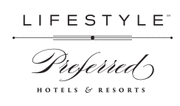 Set in a secluded nook in the Hague, the Carlton Ambassador, part of the Lifestyle collection of Preferred Hotels & Resorts, offers the utmost in luxury. The hotel features a variety of stylishly decorated rooms in both Dutch and English styles. A range of amenities, including complimentary WiFi and coffee and tea-making accommodations, are found in the sophisticated guestrooms.
Stroll out of the hotel and onto a tree-lined street minutes from the Hague city center. Numerous cultural attractions, including museums and palaces, and luxury shopping are nearby, as is the relaxing Scheveningen beach district. After a fun filled day in the city or beach, return to the hotel and dine at Henricus Restaurant & Lounge, the hotel restaurant serving delicious international cuisine. Cap off the evening with a cocktail at Rubens Bar, a popular Hauge hangout with a relaxed atmosphere.
Location of Carlton Ambassador
Carlton Ambassador
Sophialaan 2 2514 JP, The Hague, The Netherlands
The Hague, Netherlands
Nearest Airport: RTM
Amenities for Carlton Ambassador
In-Room Amenities
Air Conditioning
Hair Dryers
In-Room Safes
Mini Bar
Iron/Ironing Boards
Flat-Screen Televisions
WiFi
Reviews for Carlton Ambassador
---
This is wonderful, well maintained hotel that is just on the verge of being a "Boutique" establishment. The hotel has been here for some time and has an old world flavor to it, starting with the oak revolving door in the entrance, that is hand made with mortice and tenon joints. The service is outstanding, the staff is very helpful and pleasant to a fault. Compared to many in the area, the rates are very reasonable. At checkin the desk person told me that the mattresses had recently been changed and if I had any issues to let them know. I have been traveling for many, many years, and I cannot remember a more comfortable hotel bed! If I could have I would have taken the mattress home with me. The restaurant is small, but the food was excellent(try the lentil soup at lunch). If you're a scotch drinker, the bar is to die for. I don't know how many different single malts they have but it is over 50 and maybe close to 100? The folks at the bar were a pleasure, even when my wife asked for a Mojito in a scotch bar. we would go back in a second.
6533john - Philadelphia, Pennsylvania
---
The Carlton Ambassador is set in a quiet neighbourhood about fifteen minutes walk from the centre but with trams and buses nearby (Den Haag transport system is excellent, park your car and forget it, just use a day card). The rooms are nearly all different being an older property recently renovated. All rooms are of a high standard with all modern amenities, beds are comfortable and the bathrooms well equipped. The more expensive rooms are larger. The staff here are helpful, willing and pleasant and go out of their way to meet all your needs - haven't come across better! Breakfast is as you would expect, plenty of everything. Omelettes and fried eggs are cooked to order. We have tried other 4star hotels in Den Haag but this is by far the best. A really comfortable stay!
---
My husband and i have just returned after a 5 night stay at the Carlton Ambassador from celebrating a special wedding anniversary. The staff on reception and dining area were exceptionally friendly warm and welcoming and very eager to help with restaurant bookings,directions and museums to visit . The hotel is centrally located but in a quiet part of the city and within easy walking distance to great restaurants and unique cosy bars. the mauritskade bus and tram stop is only few minutes walk . Breakfast is of a very high standard and plenty of variety for all tastes . The hotel is beautifully furnished and has a wonderful atmosphere. Our bedroom was spacious and tastefully decorated with the most comfortable bed and pillows. Bathroom was very well equipped with a movable magnifying mirror. When we arrived at hotel and on the day of our anniversary we were surprised with a lovely display of rose petals on the bed with a card and biscuits. We have had an unforgettable experience at the Carlton Ambassador and cannot praise it enough. We would love to return to Le Hague and would not consider staying anywhere else.
Bernadette H - Northern Ireland, United Kingdom
---
The Carlton Ambassador is an excellent place to stay when visiting the Hague for a weekend. It's situated in the embassy quarter, near the Mesdag Panorama, Peace Palace, Noordeinde and Denneweg, and (lbnl) Mauritskade parking. It is rated four stars and this is very rightly so. Friendly personel, luxurious rooms, cleanliness, lots of privacy and a copious breakfast make it a sheer joy to stay. The only tip for the staff ;-) would be to grease the airco because it was really noisy. But once you have managed to turn it off that problem is over (We went in wintertime) In all: highly recommanded, we'll be back!
---
I hardly review hotels anymore since the combination of extensive travelling and lack of time do not allow reviews. However this very nice hotel is an exception. I have stayed four times at this hotel. Always for a weekendtrip with one of our four children. The reception is extremely courteous and friendly. Rooms are very classic. Beds are really amongst the best I have experienced. I can sincerely recommend this hotel.
---