Please select your dates to see prices:
---
Alohilani Resort Waikiki Beach in Honolulu, Hawaii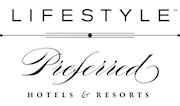 The new and vivacious Alohilani Resort Waikiki Beach, part of the Lifestyle collection of Preferred Hotels & Resorts, offers a luxurious Hawaiian oasis on the island of Oahu. Designed by the Rockwell Group, every part of the hotel is designed with a relaxed atmosphere in mind. Lively, contemporary décor and floor to ceiling windows contribute to supremely luxurious accommodations.
Head to the hotel's lobby and marvel at the stunning 280,000 gallon saltwater oceanarium. Sun bathe, or catch some waves at the beach, mere steps from the hotel. Explore downtown Honolulu before returning to the hotel and enjoying a cocktail in a private poolside cabana. And dine in the signature restaurant, Morimoto Asia, assimilating Western and Asian flavors by Iron Chef Morimoto.
Location of Alohilani Resort Waikiki Beach
Alohilani Resort Waikiki Beach
490 Kalakaua Ave, Honolulu, 96815
Honolulu, Hawaii
Nearest Airport: HNL
Amenities for Alohilani Resort Waikiki Beach
Dining
Bar & Lounge
Oceanfront Dining
Waterfront Dining
Restaurants
On-Site Amenities
Concierge
Fitness Center
Infinity Pool
Complimentary WiFi
Saltwater Pool
In-Room Amenities
Air Conditioning
Mini Bar
Mini Refrigerators
Work Desks
Business
Business Center/Services
Meeting Rooms
Conference Facilities
Catering Services
Interests
Beach
City
Honeymoons & Romance
Hotels
Reviews for Alohilani Resort Waikiki Beach
---
Breakfast is amazing. Room is quiet and clean. Staffs are friendly. Restaurants, shopping malls, bus stations are nearby. Only concerned me is looks like anyone can access pool area even is not a guest.
space M - Boston, Massachusetts
---
Because of the many previous negative reviews on trip advisor , I had contemplated staying somewhere else on my recent trip to Honolulu 3-13-18 - 3-20-18. I was attending a conference at the Hilton Hawaiian and did not want to stay there : a mega complex where the rooms have been described as worn and dated and the resort overrun with people . When I travel I want a clean, upscale, immaculate , 5 star quality resort experience and decided to take my chances on the Alohalani . Although I came prepared to be disappointed because of many negative reviews there was nothing to disappoint me. The resort is gorgeous . The rooms are contemporary, immaculate, beautifully furnished with fabulous views. We had a partial ocean view on the 34 th floor. Stunning .. We had no complaints. No disappointments. Expectations were exceeded. The elevators which have been described as slow, we never waited more than a minute for one. If I called the front desk and needed extra coffee or towels, they were delivered in seconds. Housekeeping great. Shower was great. No problems with pressure . Every staff member was pleasant and hard working wherever we were in the resort. We never had trouble finding a spot at the pool. We were impressed with the entertainment at both the pool and the bar. The fish tacos at the pool were fabulous. The hot tub great, pool great. We were lucky to have a fabulous complimentary mini massage at the pool. My husband and I were celebrating a birthday and anniversary and this was acknowledged in a special way for us much to our surprise. This is a resort that may have had some initial growing pains but I think that this in the past. They clearly have worked through whatever their initial difficulties may have been and they have created something special. The Morimoto restaurant on site also a fabulous amenity. By the way, while I was at the Hilton Hawaiian there were throngs of people at the pool and waiting on line to check in. On my break, I looked for a place to sit by the pool and there wasn't a spot to be found. The pool was filled with screaming kids. I was so happy to return to the Alohalani at the end of the day. I have no hesitation recommending it. I am a very harsh critic and usually have some complaint but I honestly could not find a thing to be critical about. I will stay again if I return to Honolulu .
---
Just returned from an eight night stay at the Alohilani. Overall I am happy with our visit and recommend holidaymakers give it a try. We stayed in the back tower on level 36 and the view of Diamond Head and the ocean was lovely. Things I loved about the hotel: 1. The bed and bedding is extremely comfortable (like sleeping on a cloud!) 2. The lobby bar has great live music every night; we had a great night drinking during happy hour, chatting at the bar to fellow holidaymakers, listening to music 3. You're provided with refillable water bottle things that you can fill up at a water station on the ground floor – great idea 4. There's an ABC store just off the lobby so nice and convenient to grab some essentials and snacks 5. It is a little extra walk outside of the main Outrigger/Sheraton drag (though let's be real, the whole strip is only a 20min walk end to end) but this has the benefit of restaurants/cafes with smaller queues. For the Aussies, try the simple cafe Tucker and Bevvy for brekkie or ARS Café for coffee (it's a good15min walk up Monserrat Ave as you head up to Diamond Head) Few things to callout in helping you make a decision on if this is the hotel for you: 1. If you're a younger traveller/couple consider if you like lots of children around the pool. At times it felt like a kids club – which makes you appreciate the adults only infinity pool at the Sheraton (when on holiday my selfish childless self appreciates the opportunity to relax in peace with a cocktail by the pool!) 2. The beach out the front isn't the nicer part of Waikiki so you'll have to walk further up around the Outrigger or even 15min further up towards the Hilton if you'd like a nice area. We only hung around the pool as preferred that (playing kids aside) from the beach. 3. The bathrooms are small, but perfectly adequate. So if you'd like a luxurious bathroom/spa (as it seems lots do from other reviews I've read) then yes, you'll be disappointed. But it's perfectly fine. Few things for management on how to improve: 1. Review your check-in processes and how concierge brief guests on the facilities on their arrival. Our guest services agent, though friendly, kept repeating the same random information rather than simply giving a quick rundown of the resort (i.e. we had no idea there were batting cages, yoga classes etc. or what the resort fee got us) This would have been particularly helpful given there is no in-room resort brochure which I assume you're waiting to finalise and print once all the renovations are complete. 2. If you want to meet customer expectations of a five star resort, you will need to raise the service level you provide. On our last day the pool was closed in the first half of the day for a 'photo shoot' for the hotel to get updated photos of the pool/swell bar area. There was no obvious signage the day before advising this and was apparently meant to be finished by 10am (when I tried to get access) but continued to get pushed back until around lunchtime. The photographer should have been asked to return at a later time so as to not interfere with guest access. At a five star resort that should have all happened under the radar without guests even knowing it took place! Overall for the price we paid, we felt we got a nice, modern room with a fantastic view, in a central part of Waikiki – comparative to what other hotels with similar features charge (i.e. our stay was approximately $2700AUD for 8 nights whereas the Sheraton, Halekulani, Outrigger etc. were all around $4000AUD plus).
HolidayDaydreamer - Sydney, Australia
---
Recently stayed with a group of girls for a dance competition. There were multiple groups staying at the hotel during our stay and the staff handled this with incredible grace and still maintained attention to detail. It became quite hectic with so many groups yet whenever we needed something, the staff was ready! Very clean, lots of great spaces to chill or wait for friends and the hotel is steps away from everything on Waikiki Beach. The pool is amazing and servers were right on time with drinks and food. Can't wait to go back again - minus 60 teenage girls :)
wellhealedtraveler1 - Dallas, Texas
---
Average stay; no room service; short window for buffet breakfast; no food service at pool until 11 AM. Pool food average at best. Bo sauna, no steam. Bathroom TINY!! Room decor plain plain plain. Outdated informational booklet in room. Air conditioning LOUD enough to have to wear noise canceling ear buds during sleeping time. No water to make coffee/tea. Housekeeping good and prompt. Best of the whole experience was dining at Morimoto Asia. That was the highlight of our stay.
---