Please select your dates to see prices:
---
Hopkins Bay Resort in Hopkins, Belize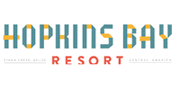 Bathed in the brilliant hues of the Tropics, Hopkins Bay Resort unites the exotic wonders of paradise with the warm, welcoming spirit of the Caribbean. Experience the beauty of Belize in expansive guest houses, including an intimate loft living space for a romantic getaway, or one, two, and three bedroom accommodations for larger groups. Equipped with all the comforts of home, including dishwasher, full kitchen, and air conditioning, you will have everything you need to enjoy your getaway. Combined with the luxuries of resort living, from private decks, and ocean views to vaulted ceilings and scene-stealing local artwork, Hopkins Bay Resort has attended to even the smallest details of your vacation experience. The picturesque subtropical terrain enjoys an average temperature of 79 degrees annually, with a constant cooling breeze drifting in over the Caribbean Sea.
As the closest mainland property to the longest barrier reef in the Western Hemisphere, Hopkins Bay Resort offers unprecedented access to some of the world's most beautiful beaches, breathtaking archaeological sites, and the lush canopy of the jungle. Explore ancient Mayan cities before dipping your toes in the tepid waters of the cerulean sea, or work up an appetite with an underwater SCUBA adventure before the hotel's famous beach barbecue. Take in the sights and sounds of this sleepy fisherman's village on a Garifuna immersion experience, where guests get to know local tradition, culture, and an array of eateries serving up local delicacies. Or simply sit back beneath the cool shade of sky-high palms and enjoy a cocktail waterside at one of the hotel's two sparkling pools. Sugar-sand beaches, lively entertainment, indescribable gastronomy, and grand accommodations await at Hopkins Bay Belize, treat yourself to an adventure!
Location of Hopkins Bay Resort
Hopkins Bay Resort
North End, Hopkins Village
Hopkins, Belize
Nearest Airport: BZE
Amenities for Hopkins Bay Resort
General Information
Ecologically Sustainable Practices
Dining
Pool Bar
Restaurant
Snack Bar
Dining Room
Seasonal Restaurant
On-Site Amenities
Concierge
Pool
Spa Services
Housekeeping Service
Laundry Service
Bicycle Rental
Garden
Art Collection
Beach Access
Beach Amenities
Barbeque Area
Infinity Pool
Complimentary WiFi
In-Room Amenities
Private Patios or Balconies
Air Conditioning
Bathrobes
Ceiling Fans
DVD Players
Hair Dryers
In-Room Safes
Mini Bar
Satellite Television
Iron/Ironing Boards
Flat-Screen Televisions
Vaulted Ceilings
Bottled Water
Complimentary WiFi
Activities
Bicycling
Cooking Classes
Cultural Classes
Educational Programs
Excursions
Fishing
Hiking
Kayaking
Cooking Demonstrations
Scuba Diving
Snorkeling
Sunset Cruises
Ecological Excursions
Nature Walks
Fly Fishing
Boat Excursions
Beach Volleyball
Reef Fishing
Rappelling
Wildlife Viewing
Cultural Tours
Bird Watching
Trail Riding
Boating
Sightseeing
Zip-Lining
Nature Hikes
Family
Beach & Pool Toys
Children's Programs
Nearby
Shopping
Zoo
Art Galleries
Museums
Restaurants
Beaches
Nature Reserve
Interests
Active & Adventure
Beach
Culture & Arts
Family
Reviews for Hopkins Bay Resort
---
Really pleased with everything from comfy beds, lots of room and adjoining area. Always had kayaks and paddle boards available and in good shape. Bikes to ride to town really nice. Beach front well kept with hammocks, chairs and 2 pools.Always somewhere to enjoy the view. Staff always smiling and helpful. Loved this place, highly recommend staying here.
kmom9663 - Edmonton, Canada
---
We truely enjoyed our stay at Hopkins Bay. The accommodations were wonderful, the food and drinks were amazing, and the village is so fun. King, Chavis, Michele, Adalma, Patricia, Marcos, and Cicey are the best restaurant staff one can ask for, by the time we left they were friends. Mariano is the man of the resort, he made our vacation one to remember and he is really a superstar at Hopkins Bay. The facilities are nice and the facilities staff goes above and beyond to make sure your stay is comfortable. They have bikes, kayaks, and paddle boards for use as well. If you are seeking a fun and exotic adventure, go to ATM (the cave), it won't dissapoint just like Hopkins Bay. If you are looking for a relaxing, but close to town resort destination, Hopkins Bay is your place.
betsygayden - Memphis, Tennessee
---
We really enjoyed our 10 day stay at Hopkins .. the staff couldn't be more accommodating and pleasant .. they are what really makes this resort what if is.. we really enjoyed the use of bicycles to go into the village and that we could do that and enjoy the local food and culture of the village
---
Hopkins Bay Resort is an incredible place to bring a small or large group of people. My husband and I just recently took a group of women there for a wellness retreat that we were leading and were so impressed with how great this resort is set up for groups. As Life Coaches who have helped guide hundreds of groups abroad over the past decade, we are always looking for new places to host our retreats and were happy to have found Hopkins Bay Resort. One of the things that is important to us when leading a retreat is that our group participants can both experience privacy, as well as togetherness. Hopkins Bay Resort is set up well for that experience - with 3-bedroom houses that not only each have their own private bedrooms, bathrooms and porches, but also a warm gathering area consisting of a living room and kitchen, which allowed us to each have our own space and be together as a group as well. While we were there, our group also loved gathering for meals at The Rhum Shack. The staff were amazing, the food was fast and delicious and in the evenings there were really fun activities for our group to partake in such as karaoke and Garifuna drumming. Throughout our time at Hopkins Bay, we also took time for group processing and reflection. While there wasn't an actual private group meeting space set aside for this at the resort, it was no problem as we made it work within the comfort of our living room. We had beautiful views of the ocean with the privacy we needed, and more than enough space for our group to gather. With gorgeous morning sunrises over the ocean, beautiful private balconies to write and reflect on, fabulous pools for swimming, amazing staff, and lots of fun activities to partake in, Hopkins Bay Resort was the perfect place for us to end our wellness retreat at. Our participants were so happy with their experience there, and as leaders we were impressed with the level of service we received from the staff. We will definitely bring groups back there again.
estorms - Fort Collins, Colorado
---
Wow! What a perfect vacation. We loved the villa we rented at the Hopkins Bay resort. It was clean, comfortable, roomy and elegant. Our group of 5 consisted of 2 couples and a single, which the 3 bedrooms accommodated perfectly. The common kitchen, dining room and living rooms were comfortable and homey, We had a beach front villa, and I was so glad we spent the extra money for beach front. While all the villas had nice views, there is something special about being right on the beach. Starting the day watching the sunrise over the ocean, was magical! The management and staff were always friendly and helpful. When we needed a few extra utensils in the kitchen, they delivered them right away. Housekeeping was very good, and our rooms were cleaned daily. The staff was also very knowledgeable about Belize, and made some good recommendations on things to do. We were there in February, so enjoyed mostly good weather, it rained more than usual for this time of year, but the showers didn't last long, and the sun was out most of the time. There was a nice breeze every day so we had no problems with mosquitoes or sand flies. But we did bring insect repellent. Just in case.. The town of Hopkins is small, but has a lot to offer visitors. The local restaurants are very good, and reasonably priced. I enjoyed the friendly laid back atmosphere in the town. If you are planning a vacation in Belize, I would highly recommend the Hopkins Bay resort.
AnnieLongmont_Co - Longmont, Co
---