Please select your dates to see prices:
---
The Omni Homestead Resort in Hot Springs, Virginia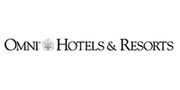 Emerging from the vibrantly lush Allegheny Mountains, where hints of yellow and burnt orange intermingle with deep greens, The Omni Homestead Resort is a grandiose testament to classic Southern charm and hospitality. Near George Washington National Forest, in Hot Springs, Virginia, this fabulous hotel is at once regal and elegant, yet warmly inviting and relaxing. Past the shimmering woodwork and gleaming colonnades, step into your room and sink into the lap of luxury. Spacious and brilliantly lit through large picture windows and glass French doors, each room is crafted with soothing pastels contrasting perfectly with views of the fertile green valleys just outside your door. With beautiful wood furniture, an elegant bathroom with stand-alone tub, all the modern entertainment options, and the tranquil ambiance of a country home, enjoy style, class, and serenity throughout your stay. As you step out onto your balcony, breathing in the crisp morning air, take in the wonders of The Homestead and set out on your first amazing day.
Start out with a hearty buffet breakfast in the Dining Room, then step out into the countryside for a wonderful day of exploration. Enjoy a fascinating and delightful nature tour through the Cascades Gorge, and learn about the local wildlife as you gaze over 12 shimmering waterfalls. In the afternoon cool off with a float fishing trip down the Jackson River, or glide across Lake Moomaw and enjoy the gentle sounds of the forest. Stretch out by the pool and take a trip down the Lazy River, or pamper yourself at the spa with a dip in the mineral-rich waters of the hot springs. Tee off for a friendly 18 holes at the Cascades Course, set against the picturesque mountain backdrop, or take some lessons at the Homestead Tennis Academy. In the evening enjoy a magical ride aboard a horse drawn carriage, before sitting down to a fabulous dinner with friends and family. As the quiet Viriginia night sets the gorgeous ambiance, enjoy a menu of fine international cuisine with hints of mountain classics. At The Homestead, the comfort and style of the modern world is perfectly met by the charm and elegance of the past, creating a wonderful experience that you will cherish forever.
Location of The Omni Homestead Resort
The Omni Homestead Resort
7696 Sam Snead Highway
24445
Hot Springs, Virginia
Nearest Airport: ROA
Amenities for The Omni Homestead Resort
General Information
483 Guest Rooms
Non-Smoking Property
Pets Not Permitted
Dining
3 Bars
Cafe
Room Service
7 Restaurants
Bar & Lounge
Sports Bar
Afternoon Tea
Market
On-Site Amenities
Beauty Salon
Concierge
Shuttle Service
Spa on Property
Complimentary Newspaper
Hiking Trails
Billiards Table
Laundry Service
Library
Gift Shop
Walking Trails
Casino
Fitness Center
WiFi
Sauna
Bicycle Rental
Complimentary Self-Parking
Live Entertainment
Boutiques
Wellness Center
Indoor Pool
Valet Parking
Tennis Courts
Horse Stables
Gardens
Lazy River
Beach Access
3 Golf Courses
Outdoor Whirlpool
Lounge
Pool Cabanas
Movie Theater
Putting Green
Driving Range
Outdoor Pools
Steam Room
Golf Academy
Mineral Baths
Water Park
Ski Lessons
ATM
Bowling Alley
Equestrian Center
Clay Bird Shooting
Tennis Academy
In-Room Amenities
Bathrobes
Cable Television
Flat-Screen Televisions
Luxury Linens
Activities
Bicycling
Croquet
Excursions
Fishing
Hiking
Kayaking
Tennis
Mountain Biking
Canoeing
Nature Walks
Fly Fishing
Clay Bird Shooting
AlpineSki
Snowmobiling
Billiards
Golf Lessons
Cultural Tours
Archery
Four-Wheel Drive Excursions
Trail Riding
Bocce Ball
Mini Golf
Badminton
Ice Skating
Volleyball
Shuffleboard
Bowling
Sledding
Snowboarding
Horseback Riding
Golf
Sporting Clay Shooting
Nature Hikes
Business
Business Center/Services
Meeting Rooms
Conference Facilities
Family
Children's Programs
Babysitting
Kids Club
Waterslides
Children's Menus
Teen Spa Treatments
Rollaway Beds
Kids Spa Treatments
Play Area
Water Splash Park
Nearby
Historic Sites
Shopping
Museums
Restaurants
Monuments
Nature Reserve
Hot Springs
Colleges/Universities
Interests
Active & Adventure
Family
Golf
Ski & Snow
Reviews for The Omni Homestead Resort
---
We cant wait to go back. The hotel is beautiful, the staff is phenomenal and the service cannot be beat! My husband and I travel a lot, and this was the most relaxing getaway we've experienced in a while. Our first encounter was with one of the bellman, William, who was amazing. While taking our bags to our room, he told us all about the great things to do that weekend, a few tidbits of history, and even called down to the front desk to secure a later check-out the following day. He went above and beyond! Olivia at the spa was also wonderful to work with. She was very accommodating, and her flexibility was greatly appreciated. The spa is wonderful! We also had dinner at Jefferson's and the food was amazing! The best filet I've ever had. The next morning, we went to brunch and the spread of was unbelievable. I would like to also give a huge shoutout to Roderick who offered to make Turkey bacon for my husband. Thank you to the Homestead for a wonderful stay! You have a wonderful team of hospitality professionals.
sg1311 - Charlottesville, Virginia
---
As always the staff of the Omni Homestead goes the extra mile to make their return guests feel special. We spent three nights there from may 15-18, 2018 to celebrate a special birthday. Each staff member we encountered did their best to provide the utmost in efficient and friendly service. Our Premiere King balcony room was just delightful with a view of the Casino and the mountains. Highly recommend .
---
A group of us had a tradition of going to the Greenbrier every year for dancing in their dining room. We were distraught when the Hotel discontinued that but happily found an alternative at the Homestead. Only an hour from the Greenbrier, not only does this Omni resort offer dinner dancing but they have every other imaginable amenity. The staff and service are top notch. The decorating is more conservative than the Greenbrier but very elegant. We loved it all! And thus, a new tradition is born!
fred19882018 - Washington DC, District of Columbia
---
We spent two nights and everything was great. We ate both dinners at the Jefferson Restaurant and the service and food could not have been better. The highlight of the stay was the guided hike as the guide was very informative and we learned so much about the local plants and of course the views were great. The only negative is that in this gorgeous hotel the lampshades on some lamps are not fitted properly and it looks cheap.
---
I'll be calling the hotel and speaking with a manager today. We had a number of issues from the beds were horribly uncomfortable to the point we all woke up with headaches; to them losing our luggage, misplacing our car. It's shocking that the restaurants all stop serving at 9:15 on a Saturday night. They took our order by phone from our room after four phone calls were made to make the order/ fine out restaurant times. Had they mentioned this on the first call we could have been down to the restaurant with plenty of time. We ate a delicious filet mignon with plastic cutlery, out of cardboard boxes in the Jefferson Restaurant lobby/lounge. All around the hotel small items like molding and light fixtures were in states of disrepair, though the shower in our room was nice and they did have lovely towels. We were quoted a group rate which we'd believed to be based on double occupancy (as every single other hotel does), only to find we were charged extra for each additional person, and a "hotel service charge" of 30% of room fees per day when we were there for a convention of which the hours were from check-in Friday till check out Sunday. We tried swimming Saturday night, but were kicked out of the pool 15 minutes after getting in because it started raining. The bathing suit spinner was broken. I was excited to stay after for falconry Sunday before also being disappointed by there being no falconry on Sundays.
angelicav507 - Montpelier VA, United States
---