Please select your dates to see prices:
---
The Omni Homestead Resort in Hot Springs, Virginia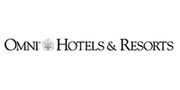 Emerging from the vibrantly lush Allegheny Mountains, where hints of yellow and burnt orange intermingle with deep greens, The Omni Homestead Resort is a grandiose testament to classic Southern charm and hospitality. Near George Washington National Forest, in Hot Springs, Virginia, this fabulous hotel is at once regal and elegant, yet warmly inviting and relaxing. Past the shimmering woodwork and gleaming colonnades, step into your room and sink into the lap of luxury. Spacious and brilliantly lit through large picture windows and glass French doors, each room is crafted with soothing pastels contrasting perfectly with views of the fertile green valleys just outside your door. With beautiful wood furniture, an elegant bathroom with stand-alone tub, all the modern entertainment options, and the tranquil ambiance of a country home, enjoy style, class, and serenity throughout your stay. As you step out onto your balcony, breathing in the crisp morning air, take in the wonders of The Homestead and set out on your first amazing day.
Start out with a hearty buffet breakfast in the Dining Room, then step out into the countryside for a wonderful day of exploration. Enjoy a fascinating and delightful nature tour through the Cascades Gorge, and learn about the local wildlife as you gaze over 12 shimmering waterfalls. In the afternoon cool off with a float fishing trip down the Jackson River, or glide across Lake Moomaw and enjoy the gentle sounds of the forest. Stretch out by the pool and take a trip down the Lazy River, or pamper yourself at the spa with a dip in the mineral-rich waters of the hot springs. Tee off for a friendly 18 holes at the Cascades Course, set against the picturesque mountain backdrop, or take some lessons at the Homestead Tennis Academy. In the evening enjoy a magical ride aboard a horse drawn carriage, before sitting down to a fabulous dinner with friends and family. As the quiet Viriginia night sets the gorgeous ambiance, enjoy a menu of fine international cuisine with hints of mountain classics. At The Homestead, the comfort and style of the modern world is perfectly met by the charm and elegance of the past, creating a wonderful experience that you will cherish forever.
Location of The Omni Homestead Resort
The Omni Homestead Resort
7696 Sam Snead Highway
24445
Hot Springs, Virginia
Nearest Airport: ROA
Amenities for The Omni Homestead Resort
General Information
483 Guest Rooms
Non-Smoking Property
Pets Not Permitted
Dining
3 Bars
Cafe
Room Service
7 Restaurants
Bar & Lounge
Sports Bar
Afternoon Tea
Market
On-Site Amenities
Beauty Salon
Concierge
Shuttle Service
Spa on Property
Complimentary Newspaper
Hiking Trails
Billiards Table
Laundry Service
Library
Gift Shop
Walking Trails
Casino
Fitness Center
WiFi
Sauna
Bicycle Rental
Complimentary Self-Parking
Live Entertainment
Boutiques
Wellness Center
Indoor Pool
Valet Parking
Tennis Courts
Horse Stables
Gardens
Lazy River
Beach Access
3 Golf Courses
Outdoor Whirlpool
Lounge
Pool Cabanas
Movie Theater
Putting Green
Driving Range
Outdoor Pools
Steam Room
Golf Academy
Mineral Baths
Water Park
Ski Lessons
ATM
Bowling Alley
Equestrian Center
Clay Bird Shooting
Tennis Academy
In-Room Amenities
Bathrobes
Cable Television
Flat-Screen Televisions
Luxury Linens
Activities
Bicycling
Croquet
Excursions
Fishing
Hiking
Kayaking
Tennis
Mountain Biking
Canoeing
Nature Walks
Fly Fishing
Clay Bird Shooting
AlpineSki
Snowmobiling
Billiards
Golf Lessons
Cultural Tours
Archery
Four-Wheel Drive Excursions
Trail Riding
Bocce Ball
Mini Golf
Badminton
Ice Skating
Volleyball
Shuffleboard
Bowling
Sledding
Snowboarding
Horseback Riding
Golf
Sporting Clay Shooting
Nature Hikes
Business
Business Center/Services
Meeting Rooms
Conference Facilities
Family
Children's Programs
Babysitting
Kids Club
Waterslides
Children's Menus
Teen Spa Treatments
Rollaway Beds
Kids Spa Treatments
Play Area
Water Splash Park
Nearby
Historic Sites
Shopping
Museums
Restaurants
Monuments
Nature Reserve
Hot Springs
Colleges/Universities
Interests
Active & Adventure
Family
Golf
Ski & Snow
Reviews for The Omni Homestead Resort
---
This was a very nice resort and the staff were wonderful. Just know that everything is expensive in this hotel. We were only there for a couple of days, so we didn't get to experience much of the activities available, but still had a good time.
Jill D - Martinsville, Virginia
---
We love The Homestea and have been there over a half a dozen times. Always delightful and relaxing. The hot spring is fantastic and spa has sauna, steam room, whirlpool, and herbal cacoon as well as great showers.
Eric G - Lafayette Hill, United States
---
This facility is beautiful from the outside and through the public areas. The guys rooms are very small and in need of repair. Conference rates are way above what I would expect with a conference generating 500 guest room nights per day? And the meeting rooms are spread apart and hard to get to during venue changes.
teds950 - New Market, VA, United States
---
Exceptional customer service; amazing food and food choices! Lovely setting; can't wait to return. Please say hello to Ryan, Matt and Keith at the Reservation Desk; they're awesome, warm, caring and kind staff members. If you're planning a conference/ meeting ask for Jessica Stuart; she's the BEST!
260bebem - Charlottesville, United States
---
very clean rooms and comfortable very welcoming staff. food is excellent and good variety of restaurants. great amenities. expensive I would have liked to have breakfast included in the room price. thank you very much
assaadm2018 - Mooresville, United States
---