Please select your dates to see prices:
---
The Omni Homestead Resort in Hot Springs, Virginia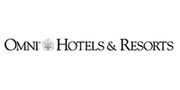 Emerging from the vibrantly lush Allegheny Mountains, where hints of yellow and burnt orange intermingle with deep greens, The Omni Homestead Resort is a grandiose testament to classic Southern charm and hospitality. Near George Washington National Forest, in Hot Springs, Virginia, this fabulous hotel is at once regal and elegant, yet warmly inviting and relaxing. Past the shimmering woodwork and gleaming colonnades, step into your room and sink into the lap of luxury. Spacious and brilliantly lit through large picture windows and glass French doors, each room is crafted with soothing pastels contrasting perfectly with views of the fertile green valleys just outside your door. With beautiful wood furniture, an elegant bathroom with stand-alone tub, all the modern entertainment options, and the tranquil ambiance of a country home, enjoy style, class, and serenity throughout your stay. As you step out onto your balcony, breathing in the crisp morning air, take in the wonders of The Homestead and set out on your first amazing day.
Start out with a hearty buffet breakfast in the Dining Room, then step out into the countryside for a wonderful day of exploration. Enjoy a fascinating and delightful nature tour through the Cascades Gorge, and learn about the local wildlife as you gaze over 12 shimmering waterfalls. In the afternoon cool off with a float fishing trip down the Jackson River, or glide across Lake Moomaw and enjoy the gentle sounds of the forest. Stretch out by the pool and take a trip down the Lazy River, or pamper yourself at the spa with a dip in the mineral-rich waters of the hot springs. Tee off for a friendly 18 holes at the Cascades Course, set against the picturesque mountain backdrop, or take some lessons at the Homestead Tennis Academy. In the evening enjoy a magical ride aboard a horse drawn carriage, before sitting down to a fabulous dinner with friends and family. As the quiet Viriginia night sets the gorgeous ambiance, enjoy a menu of fine international cuisine with hints of mountain classics. At The Homestead, the comfort and style of the modern world is perfectly met by the charm and elegance of the past, creating a wonderful experience that you will cherish forever.
Location of The Omni Homestead Resort
The Omni Homestead Resort
7696 Sam Snead Highway
24445
Hot Springs, Virginia
Nearest Airport: ROA
Amenities for The Omni Homestead Resort
General Information
483 Guest Rooms
Non-Smoking Property
Pets Not Permitted
Dining
3 Bars
Cafe
Room Service
7 Restaurants
Bar & Lounge
Sports Bar
Afternoon Tea
Market
On-Site Amenities
Beauty Salon
Concierge
Shuttle Service
Spa on Property
Complimentary Newspaper
Hiking Trails
Billiards Table
Laundry Service
Library
Gift Shop
Walking Trails
Casino
Fitness Center
WiFi
Sauna
Bicycle Rental
Complimentary Self-Parking
Live Entertainment
Boutiques
Wellness Center
Indoor Pool
Valet Parking
Tennis Courts
Horse Stables
Gardens
Lazy River
Beach Access
3 Golf Courses
Outdoor Whirlpool
Lounge
Pool Cabanas
Movie Theater
Putting Green
Driving Range
Outdoor Pools
Steam Room
Golf Academy
Mineral Baths
Water Park
Ski Lessons
ATM
Bowling Alley
Equestrian Center
Clay Bird Shooting
Tennis Academy
In-Room Amenities
Bathrobes
Cable Television
Flat-Screen Televisions
Luxury Linens
Activities
Bicycling
Croquet
Excursions
Fishing
Hiking
Kayaking
Tennis
Mountain Biking
Canoeing
Nature Walks
Fly Fishing
Clay Bird Shooting
AlpineSki
Snowmobiling
Billiards
Golf Lessons
Cultural Tours
Archery
Four-Wheel Drive Excursions
Trail Riding
Bocce Ball
Mini Golf
Badminton
Ice Skating
Volleyball
Shuffleboard
Bowling
Sledding
Snowboarding
Horseback Riding
Golf
Sporting Clay Shooting
Nature Hikes
Business
Business Center/Services
Meeting Rooms
Conference Facilities
Family
Children's Programs
Babysitting
Kids Club
Waterslides
Children's Menus
Teen Spa Treatments
Rollaway Beds
Kids Spa Treatments
Play Area
Water Splash Park
Nearby
Historic Sites
Shopping
Museums
Restaurants
Monuments
Nature Reserve
Hot Springs
Colleges/Universities
Interests
Active & Adventure
Family
Golf
Ski & Snow
Reviews for The Omni Homestead Resort
---
When you drive up to the Homestead you are immediately impressed with the grand estate. My expectation was that the weekend stay would be grand. The first night we ate at the Jefferson, a restaurant on site. When the hostess sat us, I looked at the chair and asked my husband to switch sides because the fabric was terribly spoiled- I had a nice dress on. I went to the other chair and it was almost as bad. I ordered a wedge salad and it was certainly not a wedge, but maybe 4 sorry looking pieces of lettuce. My husband ordered a filet which he said was good, but the filet was sitting on the plate with absolutely nothing to make it look special. Certainly presentation was lacking. On Mother's Day we got up early to take a hike and get back for the 10am tour. When we got to the front desk, we were told that the man who gives the tours would not be in. Really, no one else could give this tour??? So we went up to get a shower only to find no hot water. We called down to the desk, and they told me we could walk to the spa and take one... really??? It was in another separate building not even close. After about 20 minutes, we took extremely cold showers... and the front desk called to say we would have hot water in another 20 minutes. By this time, we just wanted to escape. When I checked out the man offered me a free night stay which I just kind of smiled about. We were from North Carolina and he probably guessed we would not drive that far for 1 night. So either we would not be back or we would pay for another night. We never received fresh towels. Management should have cared enough to follow up on our stay, but they really don't want to know. Kind of sad since it could be grand...
Diane W - Ocean Isle Beach, North Carolina
---
We went for a long weekend with old friends. We had a very small room. The bathroom was tiny and the shower was "handheld"; you had to bend down to wash your hair. To top it off, they never cleaned our room, despite requesting THREE (3) times at the front desk. Finally, they dropped off clean towels, but that was it for our weekend stay. We did enjoy the 2 restaurants that were open. The wait staff and service in the restaurants were very good; although the menus were very 1980s. The place is just old and tired; another reviewer mentioned the "Shining", that's funny, because every time I walked down the halls of the hotel I thought "redrum, redrum". The best part of the hotel is the people watching on the front porch rockers. Between the room cost, meal plan, drinks a spa treatment and a round of golf, 2 nights cost $2,000. Save your money for someplace else, this place is NOT worth it.
janie h - Morristown, New Jersey
---
Wonderful resort. Staff and facilities were great. There were no industrial groups meeting there the first week of May, so it was not crowded. We were given a complimentary upgrade. Suite was awesome. The Jefferson Restaurant was very good. We also dined at local spots that we read about on TripAdvisor (Lindsay Roost Bar and Grill for breakfast, Waterwheel Restaurant, and Country Café.) All were excellent. We purchased a Day Pass for the Homestead Spa and was not disappointed. I am a spa person, but husband had never visited one. He thoroughly enjoyed the afternoon. Also enjoyed the fitness center and indoor pool. Be sure and do the historical tour that is offered each day at 10 a.m. Keene is so knowledgeable and it was very interesting. Thanks Omni Homestead for a wonderful vacation! We will be back!
travelgo55 - Easley, South Carolina
---
Staying at The Homestead is like a trip back in time but with modern conveniences. A survivor of the gilded age, The Homestead is an enormous, sprawling, beautiful resort with comfortably large rooms, impeccable service, and more amenities than one can imagine. Afternoon tea is a nice treat, and having multiple choices for food and beverage on site is a plus. Golf, swimming, hiking, horseback riding, a well equipped fitness gym, yoga, an arcade - you name it, there is plenty here for anyone in the family - or if you just want to relax, the library and front porch offer just the right spot for an afternoon of reading. Hopefully The Homestead will continue in existence.
AzaleaWarne_NC - Warne, NC
---
It's like going back in time! This resort has been nicely updated, but it keeps the style and feel of a grand old style mountain resort. The setting is absolutely stunning -- stately but not overdone; it feels authentic. The rooms are extremely comfortable (good beds, too), and the bathrooms are elegant. All-in-all, it has a feel of old-style luxury. We ate in the Jefferson restaurant the first night and in the Jefferson's lounge the second night. Both have great offerings and the service was very friendly. The swimming pools are warm and inviting; the outdoor pool has a great little jacuzzi with waterfalls. We visited The Greenbrier for lunch one day while here; Ii is also stunning in its own way, but The Homestead is definitely our choice between the two!
Katie M - Philadelphia, Pennsylvania
---