Please select your dates to see prices:
---
Putahracsa Hua Hin in Hua Hin, Thailand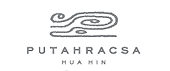 White sand beaches, the cool ocean breeze of the Gulf of Thailand, and lush surroundings greet you at the fabulous Putahracsa Hua Hin. On the Eastern coast of Hua Hin, this relaxing resort offers an escape to a true tropical paradise. Rooms are designed to feel like a beach residence, and reflect personal touches that blend traditional and contemporary. A soothing and tranquil atmosphere welcomes you in an intimate setting while furnished balconies offers sweeping views of the azure ocean. Sink into your elegant soaking tub after a day exploring and unwind as the stars come out over Hua Hin. Combing the charms of small town leisure together with a beach hideaway vacation, Putahracsa Hua Hin is a stay you will remember forever.
Stroll down to the beach to lounge on the pristine sands or unwind by the pool in the tropical sun. Take kite boarding lessons and ride the waves for an afternoon of excitement. Charter a boat for a day of deep sea sport fishing, then return to the resort to melt with a massage at Putahracsa daySpa. Play at any of the seven fabulous golf courses nearby, or enjoy a day in the lush forest trekking on the back of an elephant. Take in some of the area's history with a journey to River Kwai Bridge, stopping at the museum before a fascinating train ride. Visit Sam Roi Yod National Park along the gulf coast, and hike past coves, along beaches and through wetlands, journeying into giant majestic caves for a truly amazing experience. Have wonderful dinner at the resort's Oceanside Beach Club & Restaurant, and enjoy Mediterranean fare with Asian inspirations as you relax on chic day beds near the pool. You can also choose to dine on traditional Thai cuisine at Sala Monsoon. At Putahracsa Hua Hin, Thailand has never been so beautiful, and you may never want to leave.
Location of Putahracsa Hua Hin
Putahracsa Hua Hin
22/65 Nahb Kaehat Rd.
77110
Hua Hin, Thailand
Nearest Airport: BKK SVB - HH
Amenities for Putahracsa Hua Hin
General Information
59 Guest Rooms
Dining
Outdoor Dining
2 Restaurants
Bar
Bakery
On-Site Amenities
Spa on Property
Library
WiFi
Currency Exchange Service
Boutique
3 Pools
In-Room Amenities
DVD Players
In-Room Safes
Satellite Television
iPod Docks
Coffee & Tea Facilities
En-Suite Bathrooms
Activities
Cooking Classes
Deep Sea Fishing
Ecological Excursions
Yoga
Cultural Tours
Elephant Trekking
Bird Watching
Business
Business Center/Services
Meeting Room
Reviews for Putahracsa Hua Hin
---
My son and I stayed in the room on the oceanside with a private small pool. We loved this resort and look forward already to come back next year. The service, 2 swimming pools, cleanliness, and food at both the bakery on the resort side and the resturarant on the ocean side were fantastic. This is a small resort that really gets things done right. Both food establishments are among the best in HH, and though a bit pricey, the evening dinning at the beach side is quite beautiful and relaxing.
---
This small hotel is very well run and the staff could not be more charming and helpful. Our room was on the first floor (there is only ground and first) and overlooked the salt water swimming pool which is surrounded by palm trees and in probably the quietest location within the hotel. Everything was clean and of good quality and the little nightly treat (something different every day) was an added bonus. The hotel is in two parts with reception, breakfast restaurant, spa and two pools on one side of the road and the main restaurant, bar and infinity pool on the beach side of the road. There was always a member of security staff to see you across the road whatever time of day or night you might want to cross from one side to the other. The hotel tuk tuk was very convenient and would take you as far as the clock tower but no further. The driver would drop you anywhere along the road between the hotel and clock tower. He would even take you to the bus station if you were heading off on a bus with your luggage. Breakfast was extremely good with a wide range of food available. This was helped by the fact they had their own bakery and deli which was open until early evening. Great for an ice cream, baguettes, biscuits, cheese, cooked meat and all sorts of yummy pastries and treats. We would have no hesitation in staying here again. It is in a fairly central location given that Hua Hin is now so spread out and a 20 minute stroll takes you to the old fishing piers where there are a number of really good restaurants charging very reasonable prices. That said, the hotel's own restaurant was very good and charged sensible prices for food and drinks. Happy Hour at the bar is later in the evening than most hotels with only a limited range of drinks included but who minds that when you can lounge on one of the double sunbeds right next to the beach and look up at the stars?
Sue N - Newcastle, United Kingdom
---
Room type : jacuzzi - A la carte breakfast (excellent) - Room : good facilities but not sea view - One of bottle water is contaminated with small insects, haven't opened yet (others are no problem) - Bad parking space (park opposite site) - Dining restaurant is too public for general visitors, over crowded in the evening
---
We had a fantastic stay at Putahracsa. The hotel itself is beautiful, with high quality furnishings and facilities. The hotel staff are all incredibly helpful and friendly - probably the best I have experienced at any hotel. The only minor downside was that walking to our rooms meant climbing a couple of flights of stairs, which my older family members struggled with. Some additional hand rails would help here. Overall, a really superb hotel. We loved it and will definitely return.
---
Beautiful setting right by the beach, nice pool, good food, sun beds and generally nice relaxed atmosphere; would highly recommend to anyone traveling to Hua Hin. In addition they have a really great restaurant and the service is excellent.
---