Please select your dates to see prices:
---
Royal Huahine in Huahine, French Polynesia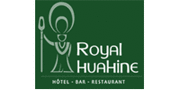 Tucked away in a small bay on the Tahitian island of Huahine, Royal Huahine is "destined to become a legend in the South Seas" claims the Robb Report. This exclusive enclave, accessible only by boat, offers an exquisite collection of overwater, beachfront and garden bungalows. You'll also enjoy delectable French, Polynesian and International cuisine at Air'i Restaurant and the cultural flamboyance of the Polynesian Buffet and Dance Show.
Whether you choose to laze away the day or challenge yourselves with bracing recreation, Huahine satiates every urge. Discover your surroundings with island tours, private picnic trips, sunset cruises and snorkeling in the glittering lagoon. Take a glass bottom boat and shark feeding tour or explore Huahine's magnificent mountains, historic sites and tropical valleys on a 4x4 Jeep Safari. Horseback riding, deep-sea fishing and Scuba are always popular.
Location of Royal Huahine
Royal Huahine
98731
Huahine, French Polynesia
Nearest Airport: BOB
Amenities for Royal Huahine
General Information
41 Guest Rooms
Reviews for Royal Huahine
---
Our 2nd week in French Polynesia ended here in Huahine. Our room was a beach bungalow that could not have been in a better location. The walk off shore snorkeling is very very good. Managed to see many schools of fish along with an eel right by the pilings of the overwater huts. These beach front rooms are very large with a nice deck on 2 sides to enjoy outside. The one thing to consider staying here is that it is a 20 minute boat ride from Fare, so if you are looking for anything to do outside the resort you have to plan for that. Fare is literally nothing to speak of as it seemed everytime we were there the shops were closed. Probably should have timed it for the cruise ships (which have seemed to take over the world). just saying. We had lunch at the Yacht Club twice and I love this place, especially the help! Back at the resort we had dinner there 3 times and the food was amazing. The duck breast was the best meal I have had in a long time. We took long walks along the beach, kayaked in the lagoon, snorkeled and enjoyed the laid back peacefulness of Tahiti.
florenceMinnesota - Minneapolis, Minnesota
---
We enjoyed our stay on Huahine. The resort was secluded and when we went there was only a few people there, so we almost felt like we had the place to ourselves. The food in the restaurant was normal resort prices, a bit expensive for what they are, but portions were big and the food was good. The ferry to the town meant you had to plan around it, but I was not an inconvenience. Plenty of free equipment for water activities. The price of our stay was a good deal for French Polynesia.
Apoly - Brisbane, Australia
---
Beautiful ... I loved stepping of the deck from my veranda into the clear pristine waters of Huahine (with all sea life at your doorstep): The restaurant serves amazing food the staff iare very welcoming ,this is a great place to just relax and unwind ...there is a boat to take you into town if you need supplies or just want to go into town
Belsiii - Melbourne, Australia
---
One of our favourite spots in French Polynesia. The staff is super nice, actually so is the entire island, never been anywhere like it. The beach is awesome, take some time to do some kayaking, swim with some beautiful fish. There is frequent shuttle service to the town so take advantage of that as well and go around the island, there is a very scenic wrap-around road.
---
We traveled here as a family of four (2 adults and two kids, ages 10 and 14). We enjoyed Huahine and the Royal Huahine very much. As other reviewers mentioned, the hotel has not been updated in some time. We booked knowing this, appreciating the value that the hotel represents, particularly for staying over water. We stayed in overwater bungalow #39 and loved it. The additional cost for the overwater bungalow was quite low compared to other hotels in French Polynesia. We highly recommend the upgrade. Prior to our arrival, we stayed at the Intercontinental Bora Bora Thalasso and Le Moana hotels. Obviously, this hotel is different from those. But this hotel is also about 1/3 to 1/2 the price. We thoroughly enjoyed our stay and would absolutely love to return. We loved our bungalow's deep water location. It was great fun to jump and dive into the water. We found our bungalow to be generously sized, comfortable, and clean. We had no issues with mildew in our room, and it was completely bug-free (overwater bungalows may have an advantage in this regard as compared with garden bungalows). There is a mini fridge in the room, and a bar sink, which was convenient for fixing afternoon drinks in the room. As other reviewers mentioned, it is a great idea to stock up in town at the supermarket right where the boat drops/picks up. The air conditioning in our room was located such that the cool air landed on the bed, which my husband appreciated, as he likes AC very much. Our friends stayed at the hotel as well (bungalow 38), and their AC did not face the bed, and their ceiling fan did not work well, while our ceiling fan was newer and quite effective. After some time, I believe that their room did get cool enough, considering it was the hot/muggy season, just not as fast as ours. The cleaning staff did a great job and we received fresh towels and toiletries in our room everyday. There was an issue with getting pool towels for one or two days during stormy weather - perhaps the laundry is off site? For us, it was not a big deal (again, we appreciated the value offered by the hotel, and were able to make do). And later the staff remembered that we asked for towels when they were out and flagged us down to offer them when they were again available - nice. The gardens are very pretty, and the setting (between the steep, tropical hillside and the lagoon) is beautiful. The pool was clean, but the pool furniture was outdated. We didn't mind, as we preferred to go back to our bungalow deck. Again, if the hotel had a complete overhaul, we would have been paying at least twice as much per night, so we were fine with outdated pool chairs. The overwater walkways are sturdy but could use a complete overhaul, and the rope "railings" are rickety, so small kids would need close supervision. The restaurant was enjoyable and the food was better priced than we have seen at many other French Polynesian hotels. We enjoyed the more economical options - the fish sandwich and fries was good, quite large, and under $20. The poisson cru was also good, similarly priced, and very generous in portion size. There was a 'menu touristique' with a huge entree salad with grilled fish and grilled chicken plus large dessert sundae for about $22. We read other reviews that said breakfast was not as good a value, so we skipped it and self-catered. We enjoyed the kayaks and outrigger canoe, and did some snorkeling (despite stormy weather). We also did the full day lagoon tour with Huahine Nautique, which was great. Again, we would gladly return to the Royal Huahine. The island is beautiful and our short trip left us wanting more. For us, the Royal Huahine was an excellent fit.
VnJnAnJ - Del Mar, California
---