Please select your dates to see prices:
---
Mezzatorre Resort & Spa in Ischia, Italy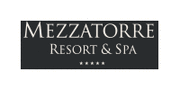 Nestled in seven dramatic hectares dappled with pine and oak, Mezzatorre Resort & Spa, set on the Italian island of Ischia near Capri, is a magical Mediterranean oasis. The hotel has been designed around a 16th century tower and is now host to privileged guests and international celebrities alike. Its perch atop a promontory that sweeps majestically into the sea is the perfect setting for this intimate retreat. A collection of guestrooms and exquisite seaview suites features amenities that range from private terraces to hydromassage tubs, while the property itself boasts vistas that will take your breath away.
The resort is a perfect base for exploring this magical region of Italy. As seen in the well known Hollywood film The Talented Mr. Ripley, the Mediterranean architecture and panoramic landscapes attract artists from around the world, and you don't have to limit your wanderings to the pleasures of the island, since the hotel also offers motor boat and taxi excursions to destinations such as Naples, Pompeii, Capri, Positano and Sorrento. If you prefer not to venture from the hotel, an array of activities are available to suit every whim. Indulge in treatments at the comprehensive Health and Beauty Centre, relax in a thermal baths, go swimming in the open-air swimming pool, or play tennis.
Location of Mezzatorre Resort & Spa
Mezzatorre Resort & Spa
Via Mezzatorre, 23
80075
Ischia, Italy
Nearest Airport: NAP
Amenities for Mezzatorre Resort & Spa
General Information
59 Guest Rooms
Dining
2 Restaurants
Pool Bar
3 Bars
On-Site Amenities
Spa on Property
Heliport
Fitness Center
Outdoor Pool
Tennis Court
3 Indoor Pools
In-Room Amenities
Air Conditioning
Direct Dial Telephones
Hair Dryers
In-Room Safes
Mini Bar
Satellite Television
Activities
Windsurfing
Boat Excursions
Interests
Culture & Arts
Spa & Wellness
Reviews for Mezzatorre Resort & Spa
---
I have spent just two nights in this incredible Hotel part of Leading Hotels Collection. One of the most exclusive Reaort in Ischia. Service, staff, style, location, organization... ABSOLUTELY WONDERFUL!!! Is the perfect place to enjoy few days ofntotal Relax. An incredible Spa, Termal Area, Outdoor Pool overlooking the Sea, two amazing Restaurant... i will be back soon!!!!
Enrico C - New York City, New York
---
I can't say one negative about this place except we should have skipped Sorrento and spent more nights here and our air conditioning didn't work the night we left which wasn't a big deal (didn't complain about it either). Beautiful rooms grounds and service. Salvatore (head waiter I believe) was phenomenal and my wife and I even doubted he went home at all since he worked all day and night. The bartender at piano bar (I apologize if I misspell his name Ambrose) was the nicest person with great conversation. Front desk was so helpful. Breakfast was spectacular. Lunch at pool was perfect. Great setting, people and service. Can't wait to return.
---
I booked online several nights in this hotel with booking.com for my birthday. During the flight over from USA to Italy an earthquake unfortunately struck Ischia. The next day I wrote to hotel to cancel my reservation and express my regrets for their circumstances. I was willing to accept a credit and return to visit the following summer when I will be again in Italy. I am a frequent traveler to Italy, own a home in an earthquake prone area in Umbria and was well aware the droves of Italians would be rushing to leave. As I was traveling with my 91 year old mother , I could not risk having my departure delayed. I think that anyone would understand the extenuating circumstances. I asked both Booking.com and American Express to obtain a credit for me to return to hotel next summer but all were unsuceessful and hotel charged me. 400.00 cancellation fee (one night) with no credit.So now instead of returning for multiple nights and spending my money in their tourist sites, restaurants, shops,transportation , they were paid their one night cancellation fee only. Not good for Ischia. I would never write a review like this but I remain completely perplexed by this decision. Not exactly 5 star hotel management decision! Be wary to book here!
suzysteelman - Sarasota, Florida
---
A very quiet and relaxing resort, which was just what we were looking for. The food and service was excellent and the views absolutely amazing. Already thinking of booking another trip and visiting again!
---
Mezzatore is the perfect foil to the crowded, hectic streets of Naples and somehow manages to be more charming than Capri, with less effort and less fanfare. Located on an ideal piece of property on the north side of the unassuming island of Ischia, the hotel is a great place to get away from it all, while still enjoying all the pleasure of Italian island living. There really is no reason to leave the property once you've checked in. Spend your day rotating between dips the saltwater pool and the private bay directly below said pool. Opt for the fresh fish at lunch and dinner and consume many, many bottles of inexpensive white wine from Fiano. Cocktail hour overlooking the sea is an absolute treat and if you over indulge you have all the more reason to head to spa the next day and soak in the hot and cold tubs. Mezzatore is a great example of letting the beauty of a place do the talking. Simple is better and Ischia's natural splendor shines through here.
---