Please select your dates to see prices:
---
Las Brisas Ixtapa in Ixtapa, Mexico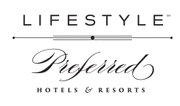 With its recent multi-million dollar complete renovation, Las Brisas Ixtapa is a beacon of contemporary luxury on Mexico's shimmering Pacific coast. Built right into the side of an oceanfront mountain, a part of the Lifestyle collection of Preferred Hotels & Resorts, is fully surrounded by lush tropical vegetation, and fronted by one of the region's best and most beautiful beaches. Bright, inviting, and energetic, the ambiance at Las Brisas Ixtapa carries through from its grand entrance and fountain courtyard, to its beautifully designed guest rooms and suites - each and every one of which boasts breathtaking ocean views. Your accommodations are designed with fresh and modern décor, including brilliant white walls, cool tile flooring, and accents of bold color. Spacious private terraces feature idyllic hammocks, perfect for afternoon naps, or morning coffee while you enjoy the ocean panoramas. Inside, a separate sitting area with comfy sofa, satellite television, mini bar, and pillow-top beds further envelope you in comfort. Step out into the sun and take a dip in one of the resort's four sparkling outdoor pools, which cascade down a multi-tiered patio. An impressive array of amenities means you can do anything from play tennis on one of the four lit courts, to work out in the fully equipped fitness room. It is all here and ready for the taking, at Las Brisas Ixtapa.
Begin your Mexico vacation by strolling out onto the powdery sands and relaxing in a sun bed or splashing in the Pacific waters. Snorkeling, water skiing, sailing, windsurfing, jet skiing, scuba diving, and boat excursions are all readily available within minutes of the resort, or you can stay on dry land with a round of golf at one of two nearby courses. Visit the town of Zihuantanejo, a dynamic and colorful fishing town with great tourist activities, authentic shops and markets, and a variety of local restaurants. Of course, you can also indulge in gourmet fare right on site at one of Las Brisas Ixtapa's six dining venues. Whether you are in the mood for a romantic intimate evening with an Italian-inspired cuisine, or you would like a taste of local flavor at the hacienda-style Mexican restaurant, there is something for everyone and every occasion. Find your piece of paradise on Mexico's Pacific Riviera, at the contemporary and captivating Las Brisas Ixtapa.
Location of Las Brisas Ixtapa
Las Brisas Ixtapa
Playa Vista Hermosa S-N
40880
Ixtapa, Mexico
Nearest Airport: ZIH
Amenities for Las Brisas Ixtapa
General Information
Handicap Accessible Facilities
Dining
24-Hour Room Service
6 Restaurants
3 Bars
Bar & Lounge
On-Site Amenities
Concierge
Spa Services
Fitness Center
Tennis Courts
Beach Access
4 Outdoor Pools
In-Room Amenities
In-Room Safes
Mini Bar
Activities
Excursions
Tennis
Business
Meeting Rooms
Business Center
Family
Children's Programs
Babysitting
Nearby
Historic Sites
Shopping
Restaurants
Golf
Beaches
Interests
Beach
Family
Hotels
Reviews for Las Brisas Ixtapa
---
A fabulous vacation. Great resort, awesome private beach, excellent rooms, outstanding food at every restaurant and top quality service and staff. Quiet and pristine grounds. Pools for adults and kids
720aprila - Issaquah, Washington
---
A very well run Hotel Chain that has it all. Excellent Staff, Excellent Location, Excellent Food, Beautiful Archtect, all at a reasonable Price! The Swimming Pools and the Beach were unmatched anywhere in the World as well as the staff! We will be back next year! Thanks so much! Terry & Pat Keenan
Thatspatsy - Mill Valley, California
---
Las Brisas, Ixtapa Mexico My husband and I came to Las Brisas 25 yrs. ago for our honeymoon. The hotel was well kept then. My husband decided to book the same hotel but requested the master Fiesta suite 1834. What a gorgeous 1 bedroom and a separate living room suite with one bathroom and a half suite for two. We have our own private pool and the patio was big with 2 big lounge chairs, patio umbrella, a teak wood end table, 2 arm chairs and a white hammock. The suite was kept clean everyday and the pool boy came to clean our private pool everyday too. We like to travel to all inclusive resorts. We had to call concierge service everyday to remind them to replenish our refrigerator with beverages. The rest of the hotel desperately needs repairs and fresh paint. We stayed for 9 days /8 nights. The beach is very private, no vendors at all to bother you, VERY quiet and secluded. They have 3 a la carte restaurants. Don't go to the Mexican restaurant. My husband and I didn't like it at all. Las Brisas II was the best restaurant overlooking the ocean, great dining, go after 7 PM to see the sundown. What a romantic delightful night with your other half. The Italian restaurant "Portofino" was great too. Great variety of wine selection. The buffet breakfast at Bellavista and the Mexican needs to have more variety of food or change it every other day. My husband and I were not to crazy about it. The Solarium buffet style lunch was ok. My husband didn't like the burgers at all. There was NO entertainment at night? No shows at all. The Lobby bar was open from 4 PM to midnight. We didn't used the hotel pools because the bottom tiles were loose and many tiles are missing. A Canadian lady cut her bottom foot in half due to the bottom tiles of the pool. They need to redo all 4 pools, hallway corridors needs some tile replacement and the stairs tiles are falling apart. Where is the maintenance crew? Luckily we had our own private pool in our suite. We always wear wet shoes. Some top tiles needs some maintenance so far. Overall Las Brisas, Ixtapa Mexico, is long overdue for complete hotel general maintenance and updates. We like the architecture of the hotel. It is certainly unique. Kudos to Ricardo Legorreta for a great hotel architecture and unique design. This hotel is one of a kind in Mexico. If they make all the upgrades and maintenance desperately needed this hotel can easy become a 5 star hotel.
---
Las Brisas Ixtapa offered a lovely all-inclusive beach getaway vacation for my family with teens. All staff on site at Las Brisas Ixtapa were exceptionally hospitable and offered consistently excellent customer service. Room and facilities met expectations. Many nice spaces although more concrete than we like in our personal aesthetic. Everything was kept very clean. Food was very mediocre resort food - offering variety but too often bland and unnecessarily calorie rich. We liked the private beach with great beach side service, and the new spa - fantastic massages with hot rocks. For Easter weekend, it was too crowded, but to be expected. The package I accepted via Booking.com on my iPhone App did not disclose key details (we had 1 hotel room for 4 when I understood I reserved a suite). Neither booking.com nor Las Brisas were willing to adjust my reservation based on inadequate and misleading promo. While Hotel room was a bit bigger than average, I do not expect to use Booking.com nor return to Las Brisas based on this very unpleasant reservation experience. Lots of similar offerings I look forward to exploring when I return to Ixtapa.
Shaun P - Boston, Massachusetts
---
Overall the resort is good, the beach and views are outstanding. 1) The beach is fantastic. It is beautiful, private, has plenty of shaded lounging areas and is completely protected from any beach vendors 2) The pools are good. There are a few all are all in the same compound. There is a separate adult pool, a larger family pool and then a kids pool. They do a good job of enforcing the adult only area. 3) the hotel and its facilities: in general I'd say they are 3 star at best, they are a bit unrefined and out of date/style. Day to day work is being done on maintenance and the day to day cleaning is happening constantly. Where Las Brisas pales in comparison to what is typical in a resort is the lack of a central lounge area where you can meet and socialize with other guests and a bar or multiple bars where you can order a cocktail and (important to me) see what is being put in your drink. There really are no public bar areas save one I found in the very lower level that was only accessible with a dinner reservation, not centrally located or accessible. 4) Food: We had the all inclusive package. In general this was good, not great, but not horrible. We were entitled to one restaurant reservation coupon for every two nights we stayed. For dinners these were a much better option for us than the buffet. I'd rate the breakfast buffet as very good, lunch good, dinner buffet - not so good. Hint: the buffet meal offerings were the same each day, the offerings were fairly limited. Room service had two menus: one was a traditional menu where as all inclusive you were charge 50% of the posted rates - these meals were very good. The 2nd room service menu was a pizza menu, this we had to pay full rates for. The pizza was undercooked, we found no way to explain the problem to the room service staff with our limited Spanish - avoid the pizza. 5) Drinks: I covered the lack of bar(s) and lounges in food, but drinks can be had by waiter in the pool area, beach and all eating areas as well as the "lobby bar" (which really isn't a bar) during a happy out in the evening. The beers are beer and pretty typical Mexican varieties. The mixed drinks are mostly fruit and a little ? Don't get be wrong after a few they're effective and flavorful, but whether rum is rum or any brown liquor is not tequila is probably very debatable. 6) The Staff was absolutely fantastic. In every instance they were attentive, helpful, understanding and kind. We did tip frequently to reflect our appreciation. 7) Technology: The WiFi was included and worked well. Our daughter was able to stream Netflix in the evenings which was helpful because there were very restricted English television offerings. 8) the Beach Club: we paid very little for the "upgrade" but saw very little value in it. There was a beach club room, but it was available for very limited use each day a couple ours in the morning and one hour in the evening. **** Each room has a fantastic view of the pacific which was appreciated. In general we enjoyed the stay, but there just a few issues that kept Las Brisas from being very good. Most resorts have some type of daily communication to help you understand the facility and what is offered. We looked and asked, but Las Brisas didn't seem to have this, it probably would have helped us.
Pete S - Metro Minneapolis-Saint Paul, Minnesota
---