Tell us how much you want to pay per night for your stay at this hotel. Only you will see your offer and you'll find out instantly if it is accepted.
Number of nights left at auction prices: 20
Room: Deluxe Grand King Bed
Included: 19% Tax and Complimentary Wi-Fi.
Not Included: Any additional applicable taxes, surcharges and fees are payable to the hotel directly.
How it works
You can make up to three offers for your stay date_in to date_out.
Valid Travel Dates: Apr 12, 2018 - Dec 29, 2018. Travel must be completed by

Dec 29, 2018

or will be forfeited. No extensions will be offered.
Minimum of 2 consecutive nights
Hotel stay is for single/double occupancy, subject to specific inventory availability for stated room category and valid for room-only accommodations (unless otherwise noted).
Reservations must be made through Preferred Hotels & Resorts Redemption Desk only. Please do not contact the hotel directly.
Reservations are not confirmed until a confirmation number has been issued by Preferred Hotels & Resorts.
Auction hotel stay is non-refundable and cannot be combined with any other offers.
Your offer was low but close!
Would you be willing to pay $ per night?
You already made an offer on this hotel which was accepted. If you want to make another offer for this hotel, you may do so after 48 hours. If you have questions, please visit our support area here.
Or book now on one of these sites:
Please select your dates to see prices:
---
Las Brisas Ixtapa in Ixtapa, Mexico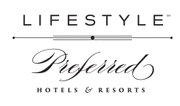 With its recent multi-million dollar complete renovation, Las Brisas Ixtapa is a beacon of contemporary luxury on Mexico's shimmering Pacific coast. Built right into the side of an oceanfront mountain, a part of the Lifestyle collection of Preferred Hotels & Resorts, is fully surrounded by lush tropical vegetation, and fronted by one of the region's best and most beautiful beaches. Bright, inviting, and energetic, the ambiance at Las Brisas Ixtapa carries through from its grand entrance and fountain courtyard, to its beautifully designed guest rooms and suites - each and every one of which boasts breathtaking ocean views. Your accommodations are designed with fresh and modern décor, including brilliant white walls, cool tile flooring, and accents of bold color. Spacious private terraces feature idyllic hammocks, perfect for afternoon naps, or morning coffee while you enjoy the ocean panoramas. Inside, a separate sitting area with comfy sofa, satellite television, mini bar, and pillow-top beds further envelope you in comfort. Step out into the sun and take a dip in one of the resort's four sparkling outdoor pools, which cascade down a multi-tiered patio. An impressive array of amenities means you can do anything from play tennis on one of the four lit courts, to work out in the fully equipped fitness room. It is all here and ready for the taking, at Las Brisas Ixtapa.
Begin your Mexico vacation by strolling out onto the powdery sands and relaxing in a sun bed or splashing in the Pacific waters. Snorkeling, water skiing, sailing, windsurfing, jet skiing, scuba diving, and boat excursions are all readily available within minutes of the resort, or you can stay on dry land with a round of golf at one of two nearby courses. Visit the town of Zihuantanejo, a dynamic and colorful fishing town with great tourist activities, authentic shops and markets, and a variety of local restaurants. Of course, you can also indulge in gourmet fare right on site at one of Las Brisas Ixtapa's six dining venues. Whether you are in the mood for a romantic intimate evening with an Italian-inspired cuisine, or you would like a taste of local flavor at the hacienda-style Mexican restaurant, there is something for everyone and every occasion. Find your piece of paradise on Mexico's Pacific Riviera, at the contemporary and captivating Las Brisas Ixtapa.
Location of Las Brisas Ixtapa
Las Brisas Ixtapa
Playa Vista Hermosa S-N
40880
Ixtapa, Mexico
Nearest Airport: ZIH
Amenities for Las Brisas Ixtapa
General Information
Handicap Accessible Facilities
Dining
24-Hour Room Service
6 Restaurants
3 Bars
Bar & Lounge
On-Site Amenities
Concierge
Spa Services
Fitness Center
Tennis Courts
Beach Access
4 Outdoor Pools
In-Room Amenities
In-Room Safes
Mini Bar
Activities
Excursions
Tennis
Business
Meeting Rooms
Business Center
Family
Children's Programs
Babysitting
Nearby
Historic Sites
Shopping
Restaurants
Golf
Beaches
Interests
Beach
Family
Hotels
Reviews for Las Brisas Ixtapa
---
We had a great time with our kids, it was very fun and the architecture of the hotel is wonderful. Location is great, you basically have a private beach so it is a better experience than in other hotels nearby. To be honest the hotel had much better times,actually my parents were the first guest when the hotel opened back in the eighties as Camino Real so I know the place very well, hopefully the owners will improve and refurbish the accommodations right know it is needed. As for service, mostly it was a good experience, I insist in the past it was much better, but it was good, we had just three problems first in the check-out we were charged with beers that we hadn´t drink and the front desk staff was kind of rude I think his name was Fredy, second we were very nervous because we were told in one night before we left that we could take a taxi in the morning but it took more than 15 minutes to arrived and third we were four people my wife our two girls and me, but we were given just two towels cards, so everytime we asked for towels in the pool or in the beach we had to ask for two more and the staff didn´t liked that so it was uncomfortable every time we went for towels. Overall it was a good stay, it is a very beautiful location, and once the hotel gets refurbished and service get improved, as it deserves it will be great again, certainly we will go back but we hope the administration will get the work done. If you travel with kids, this beach has very strong tide and waves, it is fun to be in the beach but be carefull in the sea, you can go to la Isla if you want to swim with kids. The food in the buffet is average, but good I think we enjoyed the beach restaurant the most. We recommendthe hotel but we suggest to work in in improving service and facilities.
VeroFamily06 - Mexico City, Mexico
---
This was our third time to Las Brisas and it is enjoyable every time. What I love about it the most is it's secluded beach! It's wonderful for swimming because it's a little cove w gentle waves. The service on the beach is above and beyond. No vendors on their beach either. The rooms are fabulous! The architectural design makes you feel like your veranda is very private. Laying in the hammock and looking out to the beach and the beautiful sky is something I always look forward to doing again.
daydreamer090 - Prineville,Oregon
---
In March we stayed for 5 nights in an OceanFront room with a very firm king bed. We were on the 12th Floor, totally loved the hammock on the terrace/balcony. It was a very good sized room with a huge walk in shower. There was a couple of chairs/table and a little built in day couch with sliding glass doors onto the balcony, with a beautiful view of the ocean. We had the all inclusive option. We loved the all the choices of food we had at the buffets. You could also order A la carte. With the all inclusive package we bought we could have 2 different nights with reservations for dinner. We enjoyed the Portofino Ristorante which was Italian food. Our favorite dinner on the ocean was at Las Brisa II, the service was wonderful..the food even more so, we loved it all. If we had more time would have loved to go back to the Las Brisa II. We want to make it known about the "above and beyond"service we encountered with Luis at the bell captain's station. We had taken a taxi into Ixtapa and my wallet had fallen out of my purse into our cab's floor. Luis made numerous phone calls to track down our cab driver and found that my wallet had been turned into our driver and he was able to return the wallet fully intact back to us at Las Brisas. I cannot say enough about how Luis never gave up, he was so gracious and concerned, we just want Las Brisas management to know that they are very fortunate to have an employee like Luis! We had really great service at the beach, and the staff down there are very busy! We loved the menu at the beach and the pool. We highly recommend Las Brisas, it's a bit farther out of town so it was about 60peso into Ixtapa, or $5.00US, you'll get a better rate if you have pesos. But we were happy to be able use US Dollars. You will need to be able to walk alot at Las Brisas it is a very big property, but we enjoyed our walks along the pathways. We would love to come back for a visit again! Thank you for a wonderful vacation.
SuzB3 - White Bear Lake, Minnesota
---
We decided to head back to Mexico for spring break with three of our kids in tow. We had gone back and forth on this resort before we finally booked it and I'm so glad we did. While this isn't my favourite resort in Mexico it is certainly a top contender for Ixtapa. To start, pretty much every room has an amazing view. We were on floor 11 about as far to the right as you can get and still had a super-decent ocean view. Central room would have completely unobstructed water views. The rooms are comfortable and spacious with really large patios with a private hammock. The beds were very comfortable - usually an issue for us in Mexico. These are great rooms for people travelling with kids. It's one of the only hotels that will guarantee adjoining rooms - had issues with broken promises on that one in the past. Additionally, the rooms have a built in day bed that can serve as a couch during the day but makes a great bed for a child. We had one room to ourselves and our three kids were able to happily share the room next door. Be aware though, most of the restaurants on site don't allow children and that was not made clear to us before we arrived with our kids. They are welcome at the buffet and a couple of the restaurants including the big outdoor dinner buffet which my kids referred to as the wedding restaurant - you'll understand why when you see it all set up. The beach is gorgeous and it was so nice to have beach that was separate from the main beach. It's essentially a private beach just for the resort and it was lovely. Great beach service, showers, snack bar, volleyball and priceless views. Once again the waves were too strong for me to really enjoy swimming so if you have littles with you or you aren't a strong swimmer, use extra caution in the water. That being said, the lifeguards were very attentive and almost always on duty. This beach is a natural nesting ground for sea turtles and the resort tries to help the hatchlings get a fighting chance by collecting the eggs after they are laid and keeping the babies for a little bit until they are strong enough to brave the ocean. Because of this the resort often does a big turtle release which the guests can watch. The kids loved it. But what they loved even better was on our first night when we were doing a night beach walk and discovered tracks in the sand that we didn't recognize. We followed the tracks and came across two baby turtles who had just hatched and were making their maiden voyage to the sea. I guess the staff missed a couple eggs on their collection round. But what an awesome way to start our vacation. We also frequently spotted dolphins feeding right in the bay. All the staff here were very friendly and helpful. The grounds are really well kept and our kids loved all the little stone and jungle pathways. It's only a five minute cab into Ixtapa and about ten minutes to the pier/markets of Zihuatanejo. Our youngest loved the kids club and the staff were very sweet with the kids but it wasn't really comparable to some of the other kids clubs we have seen. Still, had a nice big outdoor are with table tennis, ball courts and a pool. Honestly, if you get a good deal on this hotel I'd recommend grabbing it without much of a worry. We really didn't find much to complain about at Las Brisas and would definitely stay there again.
---
The hotel has beautiful architecture, however is run down and the level of the hotel has been definitely downgrades- the food is average/ poor and once a very nice hotel with nice people is now a run down hotel with a different kind of people. Will never go back.
---