Please select your dates to see prices:
---
Las Brisas Ixtapa in Ixtapa, Mexico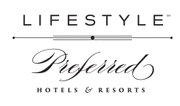 With its recent multi-million dollar complete renovation, Las Brisas Ixtapa is a beacon of contemporary luxury on Mexico's shimmering Pacific coast. Built right into the side of an oceanfront mountain, a part of the Lifestyle collection of Preferred Hotels & Resorts, is fully surrounded by lush tropical vegetation, and fronted by one of the region's best and most beautiful beaches. Bright, inviting, and energetic, the ambiance at Las Brisas Ixtapa carries through from its grand entrance and fountain courtyard, to its beautifully designed guest rooms and suites - each and every one of which boasts breathtaking ocean views. Your accommodations are designed with fresh and modern décor, including brilliant white walls, cool tile flooring, and accents of bold color. Spacious private terraces feature idyllic hammocks, perfect for afternoon naps, or morning coffee while you enjoy the ocean panoramas. Inside, a separate sitting area with comfy sofa, satellite television, mini bar, and pillow-top beds further envelope you in comfort. Step out into the sun and take a dip in one of the resort's four sparkling outdoor pools, which cascade down a multi-tiered patio. An impressive array of amenities means you can do anything from play tennis on one of the four lit courts, to work out in the fully equipped fitness room. It is all here and ready for the taking, at Las Brisas Ixtapa.
Begin your Mexico vacation by strolling out onto the powdery sands and relaxing in a sun bed or splashing in the Pacific waters. Snorkeling, water skiing, sailing, windsurfing, jet skiing, scuba diving, and boat excursions are all readily available within minutes of the resort, or you can stay on dry land with a round of golf at one of two nearby courses. Visit the town of Zihuantanejo, a dynamic and colorful fishing town with great tourist activities, authentic shops and markets, and a variety of local restaurants. Of course, you can also indulge in gourmet fare right on site at one of Las Brisas Ixtapa's six dining venues. Whether you are in the mood for a romantic intimate evening with an Italian-inspired cuisine, or you would like a taste of local flavor at the hacienda-style Mexican restaurant, there is something for everyone and every occasion. Find your piece of paradise on Mexico's Pacific Riviera, at the contemporary and captivating Las Brisas Ixtapa.
Location of Las Brisas Ixtapa
Las Brisas Ixtapa
Playa Vista Hermosa S-N
40880
Ixtapa, Mexico
Nearest Airport: ZIH
Amenities for Las Brisas Ixtapa
General Information
Handicap Accessible Facilities
Dining
24-Hour Room Service
6 Restaurants
3 Bars
Bar & Lounge
On-Site Amenities
Concierge
Spa Services
Fitness Center
Tennis Courts
Beach Access
4 Outdoor Pools
In-Room Amenities
In-Room Safes
Mini Bar
Activities
Excursions
Tennis
Business
Meeting Rooms
Business Center
Family
Children's Programs
Babysitting
Nearby
Historic Sites
Shopping
Restaurants
Golf
Beaches
Interests
Beach
Family
Hotels
Reviews for Las Brisas Ixtapa
---
My wife and I have gone to Las Brisas Ixtapa for almost 20 years. This hotel has a beautiful setting and wonderful people that provide great service. We meet with the same crew every year that go way beyond the normal to make your trip extra special. We stay on the Club level that provides the extras of breakfast and happy hour at the end of the day. This also brings many of the guests back that we have made such wonderful personal friends. We love to spend the days on the beautiful private beach. Lots of palapas to get some shade. Beach Bar is great for food and drinks with great service. On the beach, the service crew is outstanding and is led by Sergio with many hard working people to include many such as Klein and Margarito. If you want help on where to go on/off campus, the Concierge Maritza is the Very Best. We very much support this wonderful Hotel and People.
---
Staff where excellent. Room was great. Views are fantastic. Food was good. I had read reviews before about a few stairs. It is more than a few stairs. Elevator to lobby then climb four stairs to get up to the level to go for a meal. Then down thirty stairs to get to restaurants. After you finish then up thirty stairs and then down four more to get you back to the lobby. No good for anyone with hip or knee issues.
Lesley O - Kelowna, Canada
---
Overall, we still love the rooms at Las Brisas open to the ocean and the sounds of waves. We have stayed here 11 times over the past 15 years, and we will return. Over the years, however, it has declined cosmetically in the tile swimming pools and the number of sun umbrellas. Also, the patio hammocks have been removed from the rooms--one our our favorite features. The fitness room could use some updated equipment. That being said, if you are looking for a peaceful R&R, with pleasant and helpful staff, the pros far outweigh the cons.
Jerry L - Madison, Wisconsin, United States
---
Don't come here if you want party time and music. This is my new favorite spot for getting rest, sun, and even a bit of exercise. This is not your typical all inclusive resort. There is no booming music and entertainment team. I love that about this place. The lobby bar is a great atmosphere for meeting others and visiting over drinks. Great service from all the staff! If we felt we were missing something, we just asked and always got a positive response.(example hammock was missing but put up after we asked). The bar at the beach (Brisas 1 opens at 11am) and lunch is served at noon. They make great french fries, fish fingers and nachos.We heard great burgers too. Awesome service. You will be given a pail of ice to keep your beverages cold. Beer in the bottle too! Overall the food was really very good. The first night we arrived we were quite worried as the buffet was not great and we would have to make a plan be for supper such as hit Ixtapa. But from the next day forward everything has been awesome and felt no need to go into town. The a la cartes we tried were Portofino and Brisas 2. Both were good but Portofino was my favorite. The beach has some serious undertow. I did not try it but there was a local guide taking a family out to snorkel right off our beach. The family reported pretty good snorkelling. Saw starfish, a ray, and lots little colorful fish. If you have binoculars maybe bring them. We experienced 2 whale sightings from the hotel. The views are outstanding from morning to sunset. Our room smelled musty when arrived. But I think it is from the air conditioners. We turned it down and kept air moving with the ceiling fan and made sure the shutters were closed for the afternoon sun. The room remained very comfortable. The coffee machines use a small pod I have not seen before. Fyi so you don't bring coffee grounds like I did. The breakfast buffet opens at 7am so always got coffee if I ran out of pods. I hear this resort is full during the local holidays. Keep that in mind if you want to avoid line ups and are seeking peace and quiet. I cannot wait to come back and explore more. I came with a friend (2 women) and we both felt safe and comfortable to treck out even solo. Cab from Ixtapa back to the Las Brisas was 60 pesos. It is about a 10 minute walk to main road in Ixtapa. From there you can bus to Playa Linda for 12 pesos. Or opposite direction to Zihuatenejo for same. In Zihuatenejo you can catch the mini bus near Electra (just ask) and go to Playa La Ropa. I walked from playa Principal in Zihuat, to Madera, to Ropa, and then along a rock path to Los Gatas. Each beach unique on their own. It was a great day! Los Gatos is accessed by boat or foot only. I recommend wearing good walking shoes. Los Gatos is said to be a good snorkel beach.Comparable to Ixtapa Island. They have a manmade reef so the beach is calm. Something I will check out when I come back! Haste la vista Las Brisas team! Thank you for a great stay. You are really good people.
Saskatchewan4 - Saskatoon
---
We visited Las Brisas for 2 weeks; February/March as part of an all inclusive (AI) package. The service in all areas (reception, wait staff, room staff, beach, pool, life guards) was exceptional. Most of our time was spent reading on the beach, swimming in the ocean and birding on the hotel property (14 hectares). The property surrounding the hotel is maintained in its near natural state allowing for a wide variety of birds, iguanas and lizards to frequent the area. Free nature tours are offered twice a week (book with the concierge for Wed or Sun morning) by local volunteer experts. An extremely informative walk (about 1.5 hours) through various areas of the property. We were fortunate to catch the baby turtle release on the beach a couple times during our stay (check with the concierge for possible dates). All of the restaurants had exceptional food and service. The Bellavista had a diverse breakfast buffet with a wide selection of dishes reflecting where we were, MÉXICO, in addition to lots of fresh fruit, fruit juices, muesli, granola and made to order omelettes or eggs. In addition, you could order directly from the menu. The dinner buffet at Bellavista was equally diverse. The three a la carte restaurants (Portofino, El Mexicano and Las Brisas II) were highlights, especially Las Brisas II given its outdoor, beach side setting. Reservations are required for these 3 (made through the concierge) and a semi-formal dress code applies (no flip flops, long pants for men). We had amazing meals and service at each restaurant. Some reviews have complained about not all items on the menu being part of the AI. We found there were only one or two items per menu that were not included and they usually required extra table-side preparation by wait staff (eg. Caesar salad or a flambé), so not a disappointment in our view. We used the swimming pools a couple times when the ocean waves were too big for comfort. The pools are secluded from the hotel, surrounded by native trees with beautiful views from all three. The pool restaurant, the Solarium, and the beach snack bar both had terrific food with a buffet available at the Solarium numerous times. There definitely are many stairs and stone pathways, difficult to avoid when the hotel is built into the side of a hill to offer magnificent views from all rooms. I viewed the stairs and pathways as a bonus but to those with mobility issues they could be overwhelming. Our room had a terrific view, was very clean and quite roomy. The air conditioning was not functioning well the first 2 days but it was repaired with no problems afterwards. For those concerned with being 'connected' the wifi was very good in all areas. A short 20 minute walk into the Ixtapa hotel strip, a short cab or bus ride into Zihuatanejo. There is a cash machine in the hotel, a bit hidden from view on the lobby floor (18th) behind the express checkout wall. For a low key, quiet, sunny and enjoyable vacation, Las Brisas was a great fit for us. Thanks to the many staff; Margarito, Hector, Sergio, David, Elizabeth, Jesus, etc.!
CrowsRus - Smithers, Canada
---