Please select your dates to see prices:
---
Alila Jabal Akhdar in Jabal Al Akhdar, Oman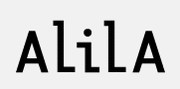 Inspired by traditional Omani construction techniques using local stones, the Alila Jabal Akhdar creates a uniquely relaxing environment, from the pool to the spacious suites that look out to mesmerising views of the cliff and mountains. Within the stone exteriors, the resort's minimalist style blends warmth and colours that reflect the region's culture. Although an uncommon travel destination, the luxury and adventure of Oman awaits you at the Alila Jabal Akhdar.
Known to be one of the most sought after Oman luxury resorts, the signature features of this hotel include fort-like doors crafted from solid wood; the iconic rose pattern that adorns the lobby, inspired by the damask roses that grow in this region; and a large fireplace in the lobby that warms guests in the chillier months after an invigorating day out in the mountains. The resort grounds also feature aflaj water systems, mirroring Oman's traditional system of irrigation channels. You will feel a part of a bygone era, where staying and experiencing the earth's treasures offer guests a once in a lifetime experience.
Location of Alila Jabal Akhdar
Alila Jabal Akhdar
Al Roose, Jabal Al Akhdar
621
Jabal Al Akhdar, Oman
Nearest Airport: MCT
Amenities for Alila Jabal Akhdar
On-Site Amenities
Fitness Center
In-Room Amenities
Air Conditioning
Bathrobes
In-Room Safes
Mini Bar
Flat-Screen Televisions
Espresso Machine
Private Terraces
Work Desks
Complimentary WiFi
Activities
Excursions
Hiking
Ecological Excursions
Stargazing
Yoga
Meditation
Business
Meeting Rooms
Business Services
Interests
Family
Hotels
Spa & Wellness
Reviews for Alila Jabal Akhdar
---
The entire property & rooms are very well designed. All the team members are well trained, greeting by name is a standard & is well recognized. The facilities of the Alila are top notch & total relaxing & unwinding. The work of Chef Alex & his team is superb, any meals might it be breakfast, lunch, dinner or a afternoon tea was just perfect & straight to the point without too much frizzle & still made to perfection. I liked also the mix of team members they had, different to other properties within Oman. Will surely return to the Alila Jabal Akhdar one day. Heads up to the team & the managments, everything seems to be just right here..!!!
Sven I - Abu Dhabi, United Arab Emirates
---
We spent a couple of nights at this luxury resort which is situated in the Al Hajar mountains. Upon arrival we were warmly greeted by the staff escorting us to the impressive lobby of the hotel. We sipped lovely Arabic coffee with dates. Nice treat. Before entering our room we were given a quick tour of the different parts of the hotel. We booked a loft suite and I have nothing but superlatives to describe this amazing room. The ground floor with the sitting area is very spacious and beautifully decorated. In the back of the room you have a study desk and behind is a separate kitchenette with all amenities necessary to make a delicious morning coffee and/or tea. It even features another bathroom with shower and toilet. The master bedroom and en-suite bathroom with bath and shower are located on the mezzanine level. Spacious area as well. Our room was near to the Juniper restaurant which made it really easy for us. We enjoyed this restaurant very very much. Nice menu selection with delectable dishes. We could sit outside every single night and cosied up for dinner near the displayed heaters. Staff were extremely accomodating and helped us in every way with our requests. The outdoor areas of the hotel are equally stunning. The mountain cliffs and drops are spectacular and offer an amazing backdrop whilst having an early evening apero on one of the wooden decks. Simply bliss. This combination of relaxation, luxury and raw nature is unequaled. The pool area is beautiful and if you wish to change decor you have the choice of an indoor pool adjacent to the outdoor one. In several different spots around the pool you will find sunken small sized heated whirlpools for your comfort. Such an original feature. One night I organised a spa bath in the comfort of my own room and this experience exceeded my expectations. If you want to know more...go and book it. We loved every single moment of our stay and reveled in the Omani hospitality. Wowwww...
---
Alila is the best hotel in Oman if not anywhere else! The moment I reach Alila I feel "lifted" up and "floating" over earthly mundane worries. At Alila at the top of the mountains you zoom out from the small hole of the world. Your mind becomes clear and worry free even if you try to make it busy ! Beside the location, when you walk at Alila and around it you do not feel you are in a "hotel" , you rather feel you are "being". Being who you are, living, connecting to nature and being closer to sacred skies. Everything makes you feel this way: the rooms, the pool, the stones, the service and the delicious food. If you have tried many hotels in your life and visited many places but not this one, then I suggest you book a few days at Alila now. Life is too short to miss it!
---
Had a wonderful week at Jabal Akhdar and couldn't have made a better choice with Alila. We could have stayed longer if we could! Food was just delicious, staff so lovely and genuinely caring (especially at the restaurant- we ate most our meals here and got to know many of them) and the spa treatments all very good (well trained Balinese staff from their sister hotel in Bali). The Jabal terrace room was wonderful, dramatic canyon views through a small balcony and a second large terrace, which could get a little too windy as open on both sides, but perfect space to do yoga or relax on the daybed. Only thing was that the shower was a little awkward and not easy to get the right temp, but we didn't really mind that. The property is beautiful and in a stunning location, we preferred it to the larger Anantara (which we visited for lunch) as it had more of an intimate feel, but wonder if we would take our children here as it seemed more suitable for couples, and this was the majority of clientele. You would really have to keep a close watch on small children here as some of the drops to the canyon could be extremely dangerous. Gorgeous pool, but the water was too cold this time of the year for me, although the sun was fierce and we unexpectedly got a sunburn. Nights were quite cold, definitely needed a jacket/jumper. There are a few walks you can do from the hotel, and we went with a local guide to do one in a few locations, which gave us some great insight into the area. It is about 1-1.5 drive down to Nizwa and a bit further to Jabrin Fort and Bahla, which we did on separate days (we rented a 4 wheel drive in Muscat). A truly stunning drive on good roads, which we enjoyed thoroughly. A really wonderful experience at Alila, would definitely stay again!
Islandpotter - Manila, Philippines
---
Not even cheap, but worth the money. Best hotel we ever stayed. Very comfortable and well designed. The staff was great, the room very spacious and the the view amazing. Awesome stone-and-wood-design.
---