Please select your dates to see prices:
---
Four Seasons Resort Oahu at Ko Olina in Kapolei, Hawaii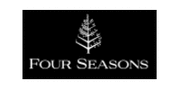 In Hawaii, the ocean doesn't heed where you've been, nor does the cascading sunshine care where you're going. All that matters is your surrender to a perfect tropical moment in a place where every step reveals paradise. At Four Seasons Resort Oahu at Ko Olina, just west of Waikiki, you'll settle into a sea of comforts with elegant surroundings, gracious guest accommodations that feature private lanais, superb amenities, inspiring views, and superlative recreation and leisure.
Golf at Ko Olina, which means Place of Joy, entails your club cutting through the air and your ball taking flight on one of the Top 75 Resort Courses in the U.S. according to Golf Digest. Racquet handlers will enjoy the challenge of three Kramer-surfaced tennis courts and a trio of Plexipave courts. Renew body and soul at Ihilani Spa, the essence of healing by the sea, and for unique recreation pack a picnic and embark on a snorkeling adventure over intricate reef formations filled with abundant sea life.
Location of Four Seasons Resort Oahu at Ko Olina
Four Seasons Resort Oahu at Ko Olina
92-1001 Olani Street
96707
Kapolei, Hawaii
Nearest Airport: HNL
Reviews for Four Seasons Resort Oahu at Ko Olina
---
I cannot praise The Four Seasons at Ko'Olina enough. I am an avid swimmer and the lagoon and pools are heaven. Many changes have happened in this hotel since I've been coming to this hotel but all of them an improvement. Laying by the bay the staff are amazing providing ice water and treats. The staff are all helpful and friendly. The rooms are pristine and gorgeous. The car service to take people to local shopping centers are all so delightful. I'm excited to return in July to eat at the new restaurant and swim in that beautiful perfect natural bay again. It will be my 2nd visit this year and again returning in November.
gabriellechadd - Sydney, Australia
---
Four Seasons Resort Oahu at Ko Olina was an amazing experience. Such a beautiful resort. So clean. So comfortable. Great Staff from Valet to Front Dest to Pool all were wonderful and helpful. Must go back!
---
This property is spectacular! The service was excellent, great food and presentation in all restaurants. We loved the adult pool area and the infinity pool was my all time favorite for a relaxing dip. The lagoons and surrounding areas were very unique and made for great photo opportunities. We would love to go back again and highly recommend this resort to anybody.
jesss172018 - Calgary, Canada
---
We were apprehensive about staying in Oahu and knew we wanted to be away from the crowded Waikiki beach area. This resort did not disappoint! From the moment we arrived the staff was amazing! This resort is for you if you want to be away from the crowds!
---
Was this a good hotel? Yes. Was everything fine? Except for a horrendous experience at breakfast on Sunday, yes. Will you be pleased at this hotel? Probably. The challenge isn't that everything wasn't "OK" -- it's that the standards of the Four Seasons are so much higher. Previous stays I've had at other Four Seasons properties have been so much more. Our worst experience was Sunday breakfast. Took almost 20 minutes to place our order, long wait to receive, my wife's order was wrong, I'm finished by the time her order arrives, her breakfast was cold on arrival, we couldn't find anyone to get our check, when it was delivered it was wrong, delivered the second time and had both of our meals on the ticket. When I voiced my concerns to the manager, the response was, "You have to understand -- we've very busy." That's a VERY un-Four Seasons-like response. You being unprepared for a busy Sunday morning is not the fault of your guest. Valets and bell staff were terrific. Others on the staff seemed to have a "it's beautiful here and you should be glad to be at our hotel" type of attitude that falls below the performance expected. This wasn't a disastrous encounter at all. However, with so many exceptional properties in Hawaii, I'll choose elsewhere next time.
ScottMcKain - Las Vegas, Nevada
---