Please select your dates to see prices:
---
The Zuri Kumarakom in Kerala, India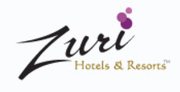 A modern and plush sanctuary in the heart of Southern India welcomes travelers to a blissful retreat at The Zuri Kumarakom, Kerala Resort & Spa. Discover unspoiled treasures on the banks of the breathtaking Vembanad Lake, spread over 18 acres of picture perfect beauty. This five-star deluxe property is the gateway to impeccable stays in traditional Indian style bedrooms surrounded by luscious gardens and private plunge pools. Since opening in 2006, this Preferred Hotels & Resorts property, part of the Preferred Hotel Group, has won the title of "Best Resort Spa Hotel in India" in 2007 and 2008. Explore the serene balance of the body and mind during a quiet yoga class, following a peaceful mediation at the center of the lake. Fit with an expansive sparkling pool and water-spouting elephants, a true paradise is brought to you with the finest luxury amenities.
Experience tranquil rest in spacious guest rooms, nestled between beautiful mangrove forests, emerald green paddy fields, and enchanting waterway canals. Wake in the morning to beautiful views, warm sun, breathing in the fresh scent of white lilies. Mouthwatering Kerala food is light and delicious, teasing the taste buds of hotel guests since it's debut. Discover the real treasures of India during an escape to The Zuri Kumarakom, Kerala Resort & Spa.
Location of The Zuri Kumarakom
The Zuri Kumarakom
V-235 A1 to A54 Karrottukayal Kottayam
686 563
Kerala, India
Nearest Airport: COK
Amenities for The Zuri Kumarakom
General Information
72 Guest Rooms
Dining
Outdoor Dining
24-Hour Room Service
Coffee Shop
Bar & Lounge
On-Site Amenities
Concierge
Spa on Property
Billiards Table
Laundry Service
Gift Shop
Fitness Center
WiFi
Game Room
Currency Exchange Service
Valet Parking
Outdoor Pool
Cigar Lounge
In-Room Amenities
Air Conditioning
In-Room Safes
Mini Bar
Satellite Television
Iron/Ironing Boards
Flat-Screen Televisions
Luxury Linens
Luxury Bath Amenities
Activities
Fishing
Nature Walks
Yoga
Meditation
Boating
Sightseeing
Business
Business Center/Services
Meeting Rooms
Conference Facilities
Family
Children's Programs
Babysitting
Reviews for The Zuri Kumarakom
---
A short 2 day stay at The Zuri, whilst touring Kerala. We stayed in one of the lake facing cottages. Very comfortable 5 start and enjoyed the outside shower. The real gem for us was the half day 'house boat' tour of the back waters of the Vembannad Lake with rice paddy fields on each side taking you through many lake side villages. We had such a peaceful and relaxing half a day. We were severed a truly 5 star lunch with a private chef onboard which we personally arranged the menu with the head chef the night before. 5 star bedroom and bathroom on the boat. Although we did not stay on the boat, a facility to stay at the hotel and then 1 night on the boat is possible. If we had our time again, this is what we would do. The house boat ride seems to be a well kept secret. We only found out about it through Trip Advisor ourselves. Simply perfect hotel in this beautiful part of Kerala..
ravman2 - Oxshott, United Kingdom
---
My wife and I visited for the first time. As soon as my wife saw the facilities she would immediately impressed. When we entered our villa, I knew the look on her face meant that she was very happy with my choice. The room was absolutely amazing. The staff were equally delightful and helpful. We will definitely visit again. Bring your camera. You will most certainly want to take pictures.
---
I visited with family during the month of March, 18. The hotel was beautifully situated, however the level of services is pathetic. 1. We got the luggage after more than one hour post check in at room and that too after 3-4 calls at reception. 2. Restaurant is small, buffet is having limited variety which is not in accordance to its 5 star status and managed poorly. We were asked room number at least 8-10 times during dinner time. 3. In case you are asking any facilities the general reply will be 'Will call back after some time' its mean they will never call you back. 4. Very limited sports activities, in billiard room table light is not in working condition with switch off Air conditioners, paddle boats are not clean and you will not prefer to enjoy. 5. Fish food they will seldom provide or quality will be so poor that you will not be able to attach it with fishing rod. However, whenever you request for it, they will inform will send it. 6. Inter room telephone connection is not working properly and at night when we received a call which was disconnected without word, want to call to our children's room, it is not working. Operator informed he will call us, which he never did despite request around 12.30 night. Overall it is wastage of time and money. However we admire Mr. Adarsh services.
JatinChaudhary - New Delhi, India
---
Best things : Rooms were amazing in the sense of bathroom, cleanliness and facilities. Lots of complementary things that comes along: boat ride, bamboo rafting, fishing, yoga, fitness centre, swimming pool and evening snacks and the best of it was warm milk for baby. Breakfast was good but not awesome. Services were good. Not so good: check in time is 3pm and you have to check out Max by 11:30. The staff is very strict about check out timings.
MOMODI - Mumbai, Maharashtra, India
---
A beautiful natural surrounding, well organised spa; individual cottages are the main attraction of the Zuri Kumarakom. The hotel situated in a village, but, it is, a self content village. A traditional welcome with tendered coconut water refreshed the guests after a long drive. My firsthand impression, on welcoming the guests was not so impressive. I was little-bit-disappointed. The Guests Relationship Manager proudly inform us, "Check-in time at the hotel is 3 P.M. but, we are "allowing" you to check-in the room early at around 12:00 noon" "Please follow me to get your rooms" the gentleman commands...!! I was surprised experiencing such commands !!! (Indeed, I forgot to remind myself as a Platinum Member of "SPG" & "Marriott Rewards" for last several years; Gold member of "Taj Inner Circle" "Hilton" & "Discovery" respectively). However, our 4 Cottages were allotted side by side and the Cottages were spacious, clean and comfortable. Attached with a small balcony. Bed room floor looks very old and fitted with traditional tiles while bathroom tiles are nice, safe and modern. It has been observed an overall sluggish service that could be improved with the good will and wishes of the Management. Main dining area is mostly crowded while, buffet spreads both for breakfast and dinner are more than sufficient. Sorry to say, quality of food and cooking are not really very good standard. The Management should look in to the matter to improve the quality of food. I had the opportunity to share my small experience with Mr. P.C. Verghese who recently joined in the property as the Executive Chef. Mr. Verghese is really a nice guy who always try to do best for the guests with their requirements. On the other-hand, Mr.V.R. Harikrishnan, Manager of Human Resources is another gentleman who met me personally along with Mr Verghese and listened carefully my observations. Both of them promised to look on to the addressed issues and take care for improving the quality of services. Indeed, it was a very short stay at the ZURI Kumarakom. So, this review is very brief. There are ample scope to make the hotel one of the iconic addresses at the "God's own Country". I promise to come again and wish to see its more development in the days to come.....
Santi501 - Salt Lake City, West Bengal, India
---