Please select your dates to see prices:
---
The Ritz-Carlton, Koh Samui in Koh Samui, Thailand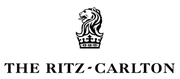 Situated on Thailand's third-largest island, The Ritz-Carlton, Koh Samui introduces a new sanctuary of luxury among white sand beaches and the emerald waters of the Gulf of Thailand. Nestled within the embrace of a private sun-kissed bay, this luxury hotel is surrounded by oceanfront beauty and quintessential experiences that inspire treasured moments.
Discover the legendary hospitality of its people in a constant pursuit of happiness that salves your mind, body and soul through wellness programs, cultural immersions or culinary journeys. Embracing the Samui way of life is our heartbeat at The Ritz-Carlton, Koh Samui.
Location of The Ritz-Carlton, Koh Samui
The Ritz-Carlton, Koh Samui
9/123 Moo 5 Tambon Bophut Koh Samui Chang Wat Surat Thani
84320
Koh Samui, Thailand
Nearest Airport: USM
Amenities for The Ritz-Carlton, Koh Samui
On-Site Amenities
Pool
Spa on Property
Fitness Center
Complimentary WiFi
In-Room Amenities
Bathrobes
Marble Bathrooms
Luxury Linens
Luxury Bath Amenities
Complimentary WiFi
Activities
Hiking
Kayaking
Sailing
Tennis
Snorkeling
Boogie Boarding
Surfing
Paddleboarding
Business
Meeting Rooms
Conference Facilities
Business Services
Catering Services
Family
Children's Programs
Nearby
Museums
Beach
Monuments
Scuba Diving
Interests
Active & Adventure
Beach
Family
Honeymoons & Romance
Hotels
Kids' Club
Reviews for The Ritz-Carlton, Koh Samui
---
We have just returned from a 12 day stay at the Ritz Carlton in Koh Samui, and it has to be said we were filled with trepidation before we arrived, as we had been following previously posted reviews very closely. I can very happily report that we did not encounter any of the issues mentioned and have had an absolutely amazing stay at the resort. Although this review is a bit of a long one I think it is needed to clear up a few points which may be concerning people about to stay here or who are thinking about booking………read on Lets start with the property itself; the website and the management team are very transparent about what is happening at the resort. When we arrived it was still in its soft opening phase, and yes there are building works ongoing to complete and enhance the resort itself. However, the work is unobtrusive and the main areas are largely unaffected. It is important to note that the location of the resort means that it is built into the hillside and that there are several tiers over which the accommodation and restaurants occupy. We were in an Ocean View Pool Villa, which was located on one of the lower level tiers so all the building works were completed and our villa was finished to an excellent standard. No issues at all in this area, in fact we have to say that this is the quietest air conditioning we have ever had in a villa in SE Asia!. As previously mentioned the resort is built into the hillside so there are a lot of steps everywhere, you have steps (either up or down) to you villas, steps to the Shook Restaurant and receptions areas, and there are a few steep inclines to consider when walking around the resort itself. Plus our experience is that there aren't any problems with buggies –every time we ordered they were right there. The landscaping is work in progress so don't expect succulent and lush foliage everywhere – it is planted up but will take time to become established and to achieve its full effect and therefore some areas look better than others. The pool is huge and there are two Jacuzzi pools integrated. However only one was working at the time we were there, and I understand that the hotel was waiting for a part for the other one, the loungers around the pool and on the beach were of good quality and the novel inclusion of 'fat boy' type slouchers on the beach were a really nice touch. The beach is not big, and is split into two parts either side of the pool area. Manage your expectations on this one – you are not going to be able to go for long walks on the beach. It's functional and serves the hotel and that's it. The Spa Village is a really nice and indulgent space. The whole area is dominated by water; either in the impressive spa pool or the salt water ponds and it adds to the sense of tranquillity. There are a number of outdoor sala's to have your treatments in. We would recommend that you only use in the morning or at the end of the day, as the heat at this time of the year can make them really stuffy. The indoor treatment suites are beautifully appointed and spacious. Restaurants Shook for breakfast is an experience that should be given a lot of time, not because of any issues with the service, in fact the complete opposite is true, but because of the array of the selection. A great mix up of European and Asian dishes. A juice bar with an assortment of ingredients that would bring a smile to the face of any Jason Vale disciple. Shook then turns into a 'European Style' restaurant in the evening, and our top tip there is to grab the rib eye or the lamb rack. Great dishes. We understand that a portion of the restaurant is undergoing a transformation and will become a steak house. The outside area of Shook also hosts the Thai walking market which is held one or twice a week. There are stalls serving a variety of freshly cooked to order dishes against a background of Thai music and dancing. Pak Thai restaurant is very good, the seating arrangements are such that you effectively get a private booth. The food is excellent. Our favourite though was Sea Salt – tables out on the beach area, great ambience with the music and lighting, and bbq'd food. Fab concept well executed by A and the team. We didn't eat at the Pool Bar so can't comment on that, but what we can say is that the 'mixologist' called 'F' used to make up a different cocktail for us every day! What a great way to end a day by the pool. The Peak is still under construction – so no comment there. In room dining –is very efficient – we didn't have any of the issues mentioned in previous reviews and all of our requests were met. On the day that we were leaving we ordered afternoon tea in the room – it was lovely – an Asian twist on the usual bounty. Beautifully presented, and absolutely delicious. Staff What can I say – Thailand is renowned for its impeccable service levels and I can truly say the staff here live and breathe that ethos. Incredibly friendly and helpful, bear with the ladies and gentleman, some of their English needs a bit more practice, but be assured their English is much better than our Thai. There is a massive 'can do 'attitude amongst the teams and they will do whatever they can to make your stay enjoyable and memorable, from A and his team on the beach and the poolside, the breakfast team in Shook, the housekeeping team, the therapists at the Spa and the reception team. The Management are always visible and present, and are more than happy for you to share your views and experience. This team are the people who make things change and if you are not satisfied, or want or need something, then these are your 'go to' people. Recommendations: Every day there is Management Cocktails event at the Pavilion – to see the sunset. Great view and opportunity to meet the teams and other residents. If there is something you need or have a concern then our advice would be talk to the management team – they are completely approachable and if you are not happy they want a chance to make it right for you. Have dinner at Sea Shack, order Tamarind Prawns at Pak Thai. Book an Ocean view Villa. Indulge in a Thai pouch massage at the Spa. Challenge F or Mark to make you a different cocktail (of your choosing ) every night.
Jo D - Andover, United Kingdom
---
Read some disturbing reviews online and almost cancelled the trip - glad that I didn't. We got complimentary upgrade to pool villa. Room was spacious and staff were really nice and helpful. They've considered everything we need for a tropical escape - sandals, hats, beach bags, mosquito repellent, etc... And really like some little details in the design of the common area. Would be perfect if there would be more buggies around. Terrific weekend getaway!
Catherine Yinan Z - Beijing, China
---
I've been to Samui now 4 times, and with the new RC opening, of course we gave it a try. While still in "soft-opening" this is unquestionably an idyllic and very special resort. The team is classic Ritz-Carlton, top-notch from end to end. The resort has 2 private beaches and a tranquil lagoon, along with a pond full of exotic fish! Very cool. The food at Pak Tai is delicious. It's a super-unique atmosphere with private huts on the water, and with a local music performance as well. Really cool. Rooms wise, the ocean villas are definitely worth the difference. They are by far the most private and much better than jungle rooms which are in the back of the resort. The sunsets from these rooms will make you want to stay 1 month :) Can't wait to be back.
Jason T - San Francisco, California
---
I think this is a 4.5 star property with potential to reach 5 stars. The resort is sprawling, some of the rooms are within an easy walk of restaurants, pool, and beach. Others require use of the complimentary transport by buggy. We experienced both a suite and a villa. The suite was comfortable and featured clever use of sliding partitions allowing the bedroom, bath, and living areas to be divided from one another. Many suites may have sweeping ocean views such as those perched high on a ridge near the resort entrance. Ours unfortunately featured views of the rear of the restaurant building and a drainage culvert.Be careful which suite you choose. That said, the rooms are spacious and equipped with all expected comforts of a high end resort. The villa represented a big step up. Sliding partitions are again in use. The rooms are spacious and quite comfortable. Again though views from the villas are highly variable depending on location and exposure. The beach front pool is large and a true delight. There are ample sun loungers both at pool and beach. The beach is private and thus free of dogs and beach vendors unlike many other properties on the island. In terms of improvement opportunities, the air conditioning in both the villa and suite seemed under powered. Sleep science identifies a room temperature of about 20 C for optimal sleep. The lowest temperature ever achieved in our rooms, despite continuously running the AC 24/7 at highest output, was 22 C. The resort is located in an area a bit away from shops, services, and restaurants. This is wonderful for the peace and quiet. Expeditions outside the resort need to be done by car or scooter. The resort will not call a local taxi and will only arrange a higher cost hotel car for your transport. Find and retain the number of a reliable local transport service. Finally on a high note, the staff here are truly exceptional. I was taken by the friendly and gentle nature of the staff members who clearly were learning their jobs during the soft opening yet put forth so much enthusiasm into their work. I never once had anything other than a positive encounter with any staff member here.
736dd - San Francisco, California
---
I have traveled across Asia with my partner and stayed in many luxury resorts and hotels and the stay at Ritz Carlton Samui is exceptional for the wrong reasons. I stayed in the so called suite in one of the buildings away from beach up on the hill. The building is badly designed, as someone who loves design and architecture, you can immediately spot how cheaply it is built. Also all the fixtures from flooring to the materials of furniture is of low standard that you may find in a new 3 star hotel. The size of the suite and terrace are nice and large. Normally it should be a good thing but in this case it somehow felt empty. The bed is thin and super uncomfortable, hot water kept running out so the bathtub is useless. So except for the size of the room it is a 3 star experience. We enjoyed the food in the Thai restaurant despite the low quality finishes of the restaurant. The food is comparable with any good Thai restaurant in Koh Smaui or in Bangkok. Service is nice and attentive too. Breakfast too is of good standard and comparable with what you get in good hotels in Asia. The breakfast restaurant is huge and has no atmosphere. Again the service was attentive. The pool area is nice and there are enough sun loungers for everyone. The beach is uninviting as the water is not that clear but its like that all over Samui. Service overall is not bad, Thai hospitality with a smile. It took long to check in and room service took forever other than that service-wise, it was ok. The location is convenient to go to Chaweng Beach or Boput where you can dine out in many of the restaurants available there. We took a taxi to Boput which cost 500 Baht one way which is standard I guess in Samui. Here is my advice, if you want a real Ritz Carlton resort experience or real luxury resort experience in Thailand, this is not the place unfortunately.
kurtisliang - Shanghai, China
---