Please select your dates to see prices:
---
Hapuna Beach Prince Hotel in Kohala Coast, Hawaii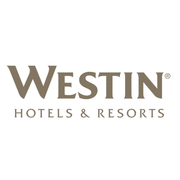 An oceanfront paradise on Hawaii's youngest and most dynamic island, Hapuna Beach Prince Hotel defines Big Island luxury with stunning views, exquisite grounds, a pristine beach and an exceptional list of services. Perfectly nestled into the bluffs on the idyllic Kohala Coast, just above world renowned Hapuna Beach, this resort brings a flowing, contemporary Hawaiian style to the shore with 350 guest rooms - including 36 oceanfront suites and one freestanding luxury estate. Discover an oceanfront pool, 18-hole golf course designed by Arnold Palmer and Ed Seay, a selection of signature restaurants offering regional Hawaiian and Japanese cuisines, and a decadent Paul Brown Salon and Spa. All this and more complement the serenity of the white sand beach and present guests with a quintessential Hawaiian experience.
Hawaii, known as the "Big Island", is a study in contrasts. Lush jungles, a rugged coastline created by active volcanoes, white sand beaches, swaying coconut palms, warm fish-filled turquoise seas, and snow-covered peaks all reside on this amazing isle - giving visitors a wealth of activities and landscapes to experience. Guests of Hapuna Beach Prince Hotel can choose to explore the island as well as the hotel's expansive grounds, with an impressive list of amenities that offer guests the ultimate resort experience in the ultimate tropical paradise.
Location of Hapuna Beach Prince Hotel
Hapuna Beach Prince Hotel
62-100 Kauna'oa Drive Kohala Coast
96743
Kohala Coast, Hawaii
Nearest Airport: KOA
Amenities for Hapuna Beach Prince Hotel
General Information
350 Guest Rooms
Dining
Outdoor Dining
Sushi Bar
On-Site Amenities
Beauty Salon
Concierge
Pool
Shuttle Service
Spa on Property
Laundry Service
Fitness Center
WiFi
Sauna
Live Entertainment
Boutiques
Outdoor Pool
Tennis Courts
Personal Trainers
Putting Green
Driving Range
Steam Room
18-Hole Golf Course
In-Room Amenities
Bathrobes
Hair Dryers
In-Room Safes
Iron/Ironing Boards
Mini Refrigerators
Private Lanais
Activities
Deep Sea Fishing
Kayaking
Sailing
Scuba Diving
Snorkeling
Whale Watching
Helicopter Tours
Fitness Classes
Business
Business Center/Services
Meeting Rooms
Family
Babysitting
Kids Club
Nearby
Shopping
Golf
National Park
Interests
Beach
Family
Golf
Honeymoons & Romance
Summer Getaways
Reviews for Hapuna Beach Prince Hotel
---
We stayed 3 nights. Reading previous reviews we were reluctant because of the renovations. Nothing was going on during our stay- nice and quiet and the grounds are pretty! The property is huge so be prepared to walk alot within to get to restaurants, beach etc. Rooms are nicely renovated and we had a fantastic ocean view with big balcony with lounging couch and high top table. Loved it. Bathrooms are great with brondell toilets! Breakfast buffet is delish with lots of choices. Had dinner in Meridia and it was great- chef came around to ask how everything tasted because it was only their third night open. We loved every dish ordered. Naupaka Beach Grill had a tasty menu too- good portions, prices and variety but wish they stayed open later serving food. Beach is very nice, probably best on the island. What is completely in need of replacement though are the lounging chairs on the sand-they are in terrible shape, ripped fabric etc. Service at front desk is a bit slow- perhaps more staff would be helpful. I have to give a shout out to hotel employee Nick. He brought up our luggage and asked if we needed anything. We complained that the beach rental shack closes at 2pm and my son wanted to boogie board.... he told us to hang tight, left then returned five mins later with a nice board for my son to use for the duration of our stay! That made my sons trip!!! Thank u again for going above and beyond!
Nicole M - Edmonton, Canada
---
When checking in, we were greeted with a cold fruit juice and a cool wash cloth. The rest of the stay lived up to first impressions. The space is beautiful: open air lobby and restaurants. The room was spacious and clean and luxurious. The food was delicious.
chrisSantaBarbara_CA - Santa Barbara, CA
---
This is a beautiful property. I would say it is stunning actually. I'm not sure if it was actually inspired by Frank Lloyd Wright but it seems like it. We would recommend this hotel but there are some cons that I hope they take care of. Pros: - Beautiful hotel, the view of the ocean and Hapuna beach is amazing. This made up for all of the cons and I cannot describe how much we loved this property. - Our renovated room (622) was very nice overall - The new "adult" pool area is very posh and comfortable, the design of the pool with the overflowing water is very impressive - The free snorkel gear was a great perk - we had a blast with this - Hapuna beach is an amazing beach, one of the best in Hawaii - There are lower cost food items (bento boxes, sandwiches) for sale in the cafe. We appreciated this as paying $9 for breakfast vs. $30 for the very average breakfast buffet was a much better option. We would rather save our food money for dinners at local restaurants. - There are decent perks for SPG Gold / Platinum members. We are Gold and received an upgraded room, a free Mai Tai + another free drink, 15% off all food at the restaurant only (not the cafe or breakfast buffet), $3 off the breakfast buffet (which was worthless IMO), a free cup of coffee, free bucket of range balls per day. Might be some other perks that I'm not thinking of - The pool bar is really nice and the drinks are delicious. (careful the Mai Tais pack a punch!) - There are two hot tubs on the property - The hotel was maybe less than half full and there were not many people around, which almost made up for the construction noise. We had the hot tub to ourselves every night. Cons: - The renovation is still going on as of March 13th and will be for a few months at my estimation. Be aware that there will be construction noise and workers during your stay if you are planning a trip soon. Now for us, it was only on weekdays from about 10 AM to 4 PM. The construction workers took off on the weekends which was nice. When they are there, the noise varied from being a minor annoyance to very disturbing. For the most part, the workers are done in the lobby/pool area but some finishing touches are still being made. Also despite what other reviewers have said, the construction noise comes from both sides of the resort. So don't be fooled into thinking they are done on one side. - Our lock was changed out during our stay and we were not notified and had to go up to the lobby to get a new key. Sawdust from the work was left at our front door for about a day. - The security alarms went off one day and the PA system in our room said: "There is an emergency" and then cut off. Again went to the lobby and the front desk attendant brushed it off and said "oh it's nothing" - The "adult" pool had kids in it quite frequently, and it seemed that no one enforces this. We also had kids being loud running up and down our floor very early in the morning. - The rooms are not very sound proof - The WiFi is very spotty and disconnects constantly - We had to speak to a Marriott sales rep to get all of the coupons available at the property. He invited us to a timeshare presentation in exchange for a free luau or a $200 restaurant coupon. We did not go as our time was limited and we wanted to spend it enjoying ourselves. - The food was ridiculously expensive - we did not eat at the main restaurant that just opened as the entrées were $30 - $40 a piece. The breakfast buffet was $33 and the food was just a standard breakfast buffet. Drinks were $14 a piece. (And a whole dollar off at happy hour, which we had a good laugh about) - The staff seems very new and untrained and we were not asked how our stay was during checkout. Again, I think the cons and renovations can be overlooked by the amazing beauty of this property.
---
Hotel just finishing alterations, but no disruption to our stay. The rooms a lovely - large, spacious & with outdoor balcony/terrace areas. The beach is really beautiful & clean, and not too busy. The sea was quite rough when we were there, not sure if this is usual... Staff are lovely, food very good, but everything is really expensive!
Jessica Z - Ipswich, United Kingdom
---
Just returned from an 8 day stay at the soon to be branded Westin Hapuna Beach Resort. Where do I start ...I will list The renovated rooms are great....furnished lanai ocean facing, bidet spa toilets which once you experience them you will go I have to get one for my home. Beds are so comfortable,smart TV's with Netflicks,Hulu,and Youtube plus way more channels than your average hotel. Coffee maker is Mr. Coffee ( coffee pouches rather than keirig,hotel should maybe rethink that) I small detail but big plus is the toilet is in its own enclosed room with a ceiling exhaust. Hallway leading to your rooms are opening air and face garden. Your room has double door system with louvers so if you don'twant airconditioning on you can use the louvers to create a crossbreeze in your room. The beach....best in Hawaii The pools are saltwater so for me a big deal because I am sensitive to clorine and as a result the clorine level is lower and I was able to swim without the worry of being itchy after. The breakfast buffet was great with big emphasis on healthy choices and good selection of local fruits. Meridia is the new fine dining. The patio dining so beautiful. I didn't love my meal but the rest in my party did. It was only day two of there opening so I am sure they will tweak the menu. The staff in general were warm,friendly and authentic and made the stay like a visit with friends. Although the hotel must have had a real challenge during the reno I can honestly say it is totally a wonderful place to stay. It is the quietest place on earth at night. Thank you Hapuna team for a heaven on earth experience I will return next year to continue the fantasy
---