Please select your dates to see prices:
---
The Mauna Lani Bay Hotel & Bungalows in Kohala Coast, Island of Hawaii, Hawaii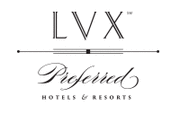 A lush tropical gem, your secluded island escape, bright sunny skies - these are all a part of the Aloha spirit and the warmth and welcoming of Hawaii when you stay at The Mauna Lani Bay Hotel & Bungalows, part of the LVX collection of Preferred Hotels & Resorts. Situated on the world-renowned Kohala Coast on the Big Island, in a tranquil spot away from the city center, the hotel will take your breath away. Relax in a private bungalow or modern hotel room, and gaze out over the sparkling Pacific. Enjoy your private lanai, immersing yourself in the natural beauty of a Hawaiian sunrise, then sink into a plush bed after the stars come out to shine. With a truly inviting atmosphere surrounded by vibrant gardens and complete with luxury resort amenities, you will have the best of Hawaii at The Mauna Lani Bay Hotel & Bungalows.
Stroll down to the golden sands of the beach and dive into the warm waters for a wonderful morning of swimming and sunning. Relax in a private cabana with a tropical cocktail, or take part in a soothing yoga class. Indulge yourself with a massage in an outdoor thatched hale overlooking the beach, or head out for an afternoon of golf. Hit the links at the resort's North and South Courses, and play 18 holes as majestic lava flows along the coast. Visit Mookini Heiau State Monument, the birthplace of legendary King Kamehameha, then continue on to see the Puukohala Heiau, where Kamehameha the Great asked the war god Kukailimoki to help him unite the islands. Hike through gorgeous coastal trails in Lapakahi State Historical Park and cool off with some fabulous snorkeling along the secluded beaches of Keaweula Bay. Enjoy an afternoon of deep sea fishing off the Kona Coast, then return to the hotel for sunset dinner. Dine oceanfront at The CanoeHouse and enjoy fresh Pacific seafood, or go casual at The Ocean Bar & Grill and sip a cocktail as the cool ocean breeze drifts past flickering tiki torches. Sink into your bed that night, and dream of your next amazing Hawaiian day at The Mauna Lani Bay Hotel & Bungalows.
Location of The Mauna Lani Bay Hotel & Bungalows
The Mauna Lani Bay Hotel & Bungalows
68-1400 Mauna Lani Drive
96743
Kohala Coast, Island of Hawaii, Hawaii
Nearest Airport: KOA
Amenities for The Mauna Lani Bay Hotel & Bungalows
General Information
350 Guest Rooms
Ecologically Sustainable Practices
Dining
Outdoor Dining
Room Service
On-Site Amenities
Beauty Salon
Concierge
Shoe Shine Service
Shuttle Service
Spa on Property
Complimentary Newspaper
Fitness Center
WiFi
Bicycle Rental
Live Entertainment
Valet Parking
Gardens
Laundry Facilities
Putting Green
Lap Pool
Outdoor Spa Treatments
Golf Academy
Jogging Path
Beach Cabanas
In-Room Amenities
Turndown Service
Air Conditioning
Bathrobes
Hair Dryers
In-Room Safes
Mini Bar
Flat-Screen Televisions
Mini Refrigerators
Activities
Bicycling
Cultural Classes
Deep Sea Fishing
Hiking
Kayaking
Sailing
Tennis
Windsurfing
Pilates
Scuba Diving
Snorkeling
Ecological Excursions
Yoga
Golf Lessons
Beach Volleyball
Fitness Classes
Surfing
Paddleboarding
Family
Children's Programs
Interests
Beach
Golf
Hotels
Reviews for The Mauna Lani Bay Hotel & Bungalows
---
My wife, two daughters, and I stayed in a condo at The Islands at Mauna Lani. The condo was spacious, light-filled, attractive, clean, fully equipped for all our needs, extremely quiet, and beautifully landscaped. It was a short and lovely walk to the Mauna Lani beach and a short drive to some of the best beaches on the island. This was a completely satisfying one-week vacation! Visits to other parts of the island added to the interests and varieties of our trip.
Tom828 - San Francisco, California
---
The Big Island is interesting, especially the Kona side. The area is lava rock everywhere. Suddenly there is a resort build near the water. The main road is cut through the lava rock. Go a little further down the hiway and there is another resort, most of which has its own shopping and golf course. Our little resort, the Mauna Lani, is about 20 miles from the airport. The hotel itself is awesome. It is very "open air". The rooms are big and comfortable. We had an ocean view which was great. The service is excellent. The pool is big and there are lounge chairs on the beach. There is walking trails and runners can run along the streets. There are a couple of restaurants in the resort area, all very expensive. There is a grocery store but it is expensive as well. $7 for a box of Raisin Bran for example. We went to Walmart in Kailua and picked up snacks. The fitness center is about 1/4 mile from the hotel. It is a pretty good fitness center as far as exercise equipment. The tennis courts are awesome. There is even a lap pool for swimmers. We really enjoyed our stay here.
Amos C - Columbus, Indiana
---
Spent a week at the hotel. Room was very nice with a good view of the ocean. Room clean with a very nice bed. The pool and grounds were large and well kept. Service at the pool and pool bar was prompt and friendly. Be sure to have the breakfast buffet included with your room as it is very expensive separately, $36 per person plus tip. This hotel caters to large groups who book up the restraint's well in advance. If you plan to eat at the Canoe House book in advance. The restraint operation was odd. At dinner the large room used for breakfast was closed which limits onsite options, which were booked and limited. If we had not had a car it would have been hard to eat all meals at the hotel.
Orca65 - Montgomery, Texas
---
Overall it was a nice resort. Positives were the buffet breakfast included in our room price, the huge pool and beach area with padded chairs and lounges and lots of towels, great service, clean room, nice shallow clear ocean, on property beach and ocean activities, was quiet even though it was big. Negatives were: not much choice for dinner, room was dated, bed was uncomfortable, it's a big property to get around, could have used more elevators by the ocean rooms. There was one fine dining restaurant and one bar with food. Otherwise you have to drive to dinner. Our room was clean but needed renovation. Shower doors were removed but frame was left up. Shower curtain didn't close all the way. Floor was uneven with too many different surfaces. Patio doors rattled in the wind. Ceiling fan rattled too. I would not stay here again unless I knew it had been updated or renovated.
KarenMc3 - Mukwonago, Wisconsin
---
Stayed here for our last night of the week and what a nice surprise! Loved the openness of the hotel and the beach and pools! This property is beautiful, tropical and has beautiful views of the ocean. We were upgraded to an oceanfront room and couldn't have been happier! The room was big with a nice balcony. Will stay here again when we come back to Kona! Be sure to dine at the Canoe House!
jellybeanlucy - Los Angeles
---